Another gathering, this one slightly bigger because everyone has weibo! There are some Korean stars thrown in the mix as well, among them my favorites from Running Man! Did you guys vote? I did. Lol. Zhao Li Ying and Kris Wu are both Weibo Queen and King respectively. Nick was the top dog and lost to Kris in the last few days!
I don't think I have all awards figured out yet. Too many.
Today, let's start with Zhao Li Ying. She wears two outfits. A gown and a pantsuit. I love the pantsuit much better and the messy hairstyle. Beside being crowned the Weibo Queen (Over 3 million followers!), she also takes home Favorite Female Actress of the Year. Our poor girl has been hopping from press conferences to award show nonstop. She was at the PC for The Legend of Zu then to PC for movie The Ultimate Challenge, and now this, in the span of two-something days. Take some rest Missy!
CEO of Weibo/Sina presents the award to her.
Kris Wu, Weibo King of the year. Stephen Chow and Jia Nai Liang's daughter present the award to him. He also snatches home the New Actor Award.
Zhou Dong Yu walking with her co-star from The Ark Of Mr. Chow, Dong Zi Jian. Her off-shoulder dress is so chic!!
Cecilia Cheung in a light pink gown.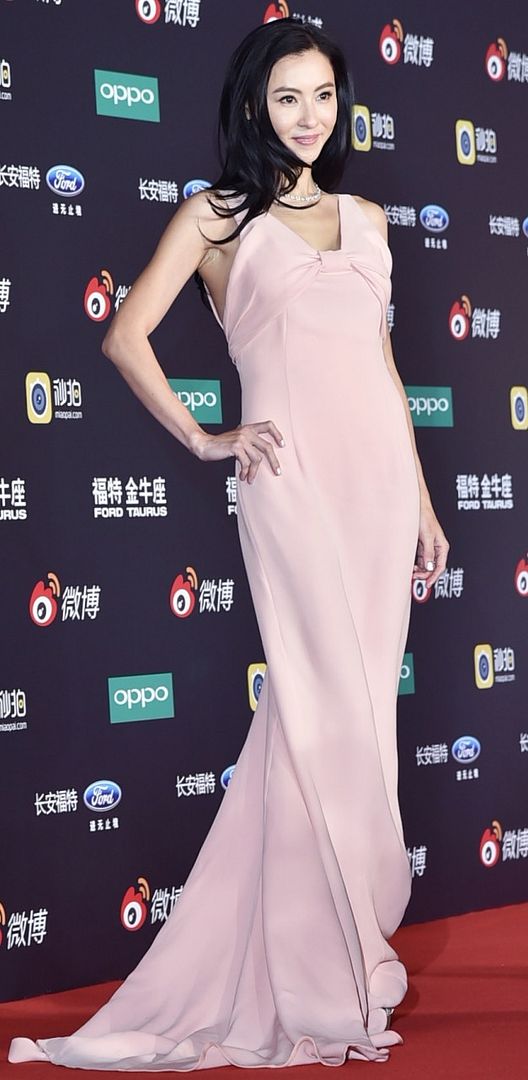 Liu Tao and her co-stars from Nirvana In Fire snapping photos together. She goes home with Actress with Real Talents/Strengths of the Year.
Jin Dong fixing the helm of her dress…..
Package of two – Jin Dong and Nick Wang with producer Hou Hong Liang. Their awards from left to right, Actor with Real Talents/Strengths, Best Producer, and Fung Wang Character of the Year.
Tell me you three are wearing socks…
Good boys with villain Liu Yi Jun. Lol.
Jin Dong continues to slay me with his mannerism. Gentle guiding Liu Tao down the stage.
Kiddo boy Leo Wu is stacking up them suits in his wardrobe, ain't he? He's literally at every event. XD
Liu Min Tao and Liu Yi Jun. I like what elder sis is wearing. A little sexy there. *wink wink*
Chen Xiao and ladylove Michelle Chen. I can't help but point out this might be the first event where Li Ying and the couple are together in the same space. These two are so evidently in love with each other. The best to all.
Yao Chen.
Ma Su. She wins Breakthrough Actress of the Year.
Su Mang. President and CEO of Trends Media Group and also executive publisher of Harper's Bazaar in China. Dang, woman! I'm envious of the stars you get to see every day and the accomplishments you have made!
Model Lynn Hung.
Aww. So cute. Alec Su and his darling actress, Sandra Ma, from The Left Ear.
Looking sexy with the bare back, Sandra!
Actress Li Yi Xiao.
Jia Nai Liang and his daughter.
Leo Luo Yun Xi (My Sunshine). Handsome and I like the dark purple patterned suit.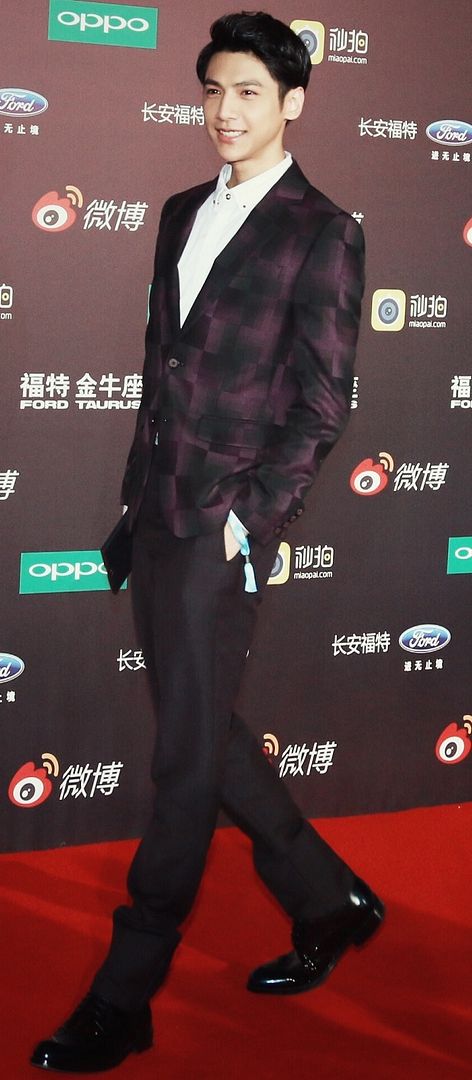 Wong Cho Lam and his wife, Leanne Li.
Ryan Zheng Kai and co-star from Ex-Files 2, Amber Kuo.
Yuan Shan Shan looking really at ease and prettier! That panda purse is too adorable. 😀
Chen Teng and Ma Li.
This kid looks like a vampire. Lol. Hua Chen Yu, Super Boy Winner in 2013.
Li Xin Ai.
Ada Choi, her husband Max Zhang, and their good friend Athena Chu. So cute.
Wang Qian Yuan.
Running Man's trio in Song Ji Hyo, Kang Gary, and Lee Kwang Soo.
Korean Boyband, BEAST. Seeing Doo Joon reminds me I still need to watch Splish Splash Love with him and Kim Seul Gi!
JYP and Nichkhun.
Group Pictures.
Huang Xiao Ming, Hai Qing, and Jerry Lee.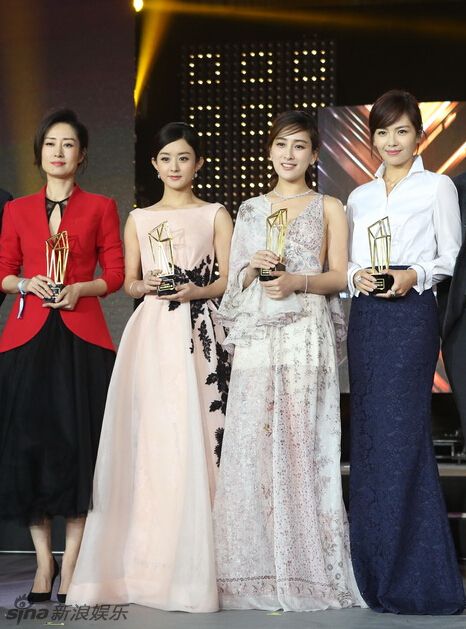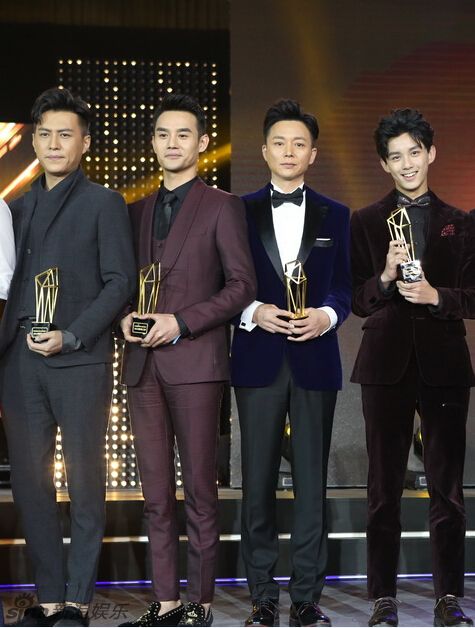 CEO with a selfie stick. LOL.
Via: Sina