A lot of stills and they are beautiful, especially those of General and I…
*UPDATE: Added Second trailer for General and I.
(Click) Stay With Me with Nick Wang Kai and Chen Qiao En
Lol. The new promotional stills of this series confuse quite a few fans. It's not a story about vampires my innocent viewers! It's probably Tong Hua's most cliché story line.
Here's the synopsis I've written about before: Due to a car accident in the water, our fashion designer, Li Wei Wei (Chen Qiao En), loses her memory. After she wakes up, her memory begins at the age of 23. The boyfriend (Nick Wang) in her memory is now her rival at work. While a man with a strange face is now her fiancé. Based on her vague memories, she doesn't trust that she has broken up with former boyfriend, and thus starts her own investigation to find out the truth. Afraid of losing her and trying to protect her, her fiancé tries to hinder her plan in every possible way. After she recalls the full picture, she realizes that busy lives have kept her and her loved ones from the dream they once pursued so passionately. The reason behind the break-up is due to their workaholic nature, inadvertently pushing away love and understanding. As confrontation and misunderstanding increase, former boyfriend broke up with her. At the age of 30, Wei Wei is determined to change the way things are going, erasing misunderstandings from the past, erasing conflicts between them, never stopping until she finds love, and the dream and heart she one possessed.
Nick Wang Kai. Stay With Me premieres on December 11th.
Chen Qiao En becomes her former Dong Fang Bu Bai.
Nick in his old costume for Green Hill Fox Legend.
The third man, Kimi Qiao.
(Click) Legend of the Dragon Pearls with Qin Jun Jie and Yang Zi
Legend of the Dragon Pearls is the first part of a four-seasons franchise in what they call China's Game of Thrones. It features Yang Zi as the last princess of the Ming Dynasty, who was rescued and raised without knowing about her royal blood (or is it EX-royal blood?). She then meets the young Kangxi (Qin Jun Jie) while he's out and about and ends up in the palace as a maid. Mao Zi Jun plays the last prince of the Ming and Shu Chang rounds out the love rectangle by vying for his affections.
I didn't listen to you guys before but now it takes me a second or two to identify the ladies. Right now, it has a broadcast date in May 2017.
LOL. Shu Shu looking happy spanking Xue Qi. These two are way too cute. I hope their relationship last!
(Click) General and I with Wallace Chung and Angelababy
The endless pretty for this drama is killing me. Angelababy plays a very "plain" looking woman who wants to be valued by her intelligence. She's kidnapped and sold to the enemy of her master, where she schemes a new identity and charms everyone around, hoping to return to her original lord. However, new territory brings new faces, and a handsome general (Wallace Chung) engages her in a battle of wits, love, and loyalty.
The assumed air date is on January 3rd.
General Wallace Chung.
FLAWLESS ANGELA.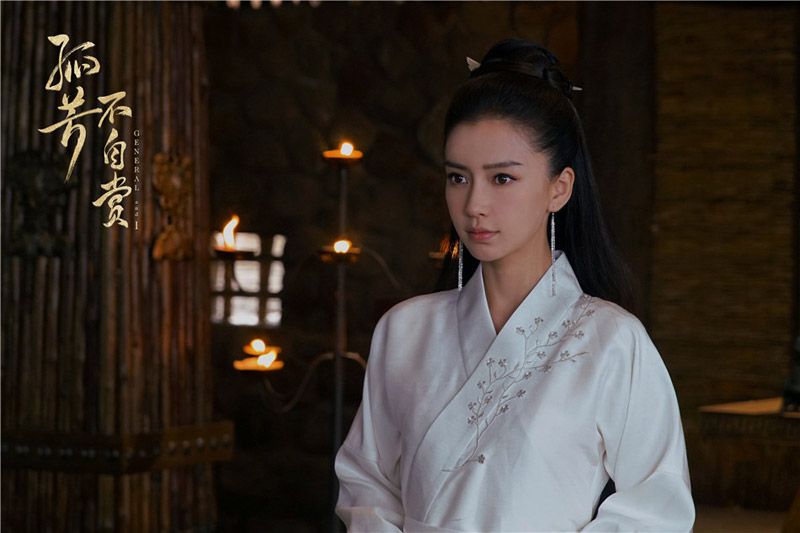 Second Trailer (Eng subbed to be added later):
Via: Weibo
Related