Another small gathering of stars. The ladies deck the boys this round with their fashionable choices. I can't pick a favorite!
Man of the Year: Hu Ge! Not his best look, I'm afraid to say. He looks tired.
Finally what resembles a smile…
Maggie Jiang. Hu Ge's Ex GF! Is it awkward or is it not? She looks fabulous though, from head to toe. One of my favorite looks of the night.
Yang Mi. I don't know how I feel about this combination. It looks nice on paper.
With Sun Li.
Cecilia Cheung. She looks happy and healthy. Good for her!
Dilraba Dilmurat rocking at all angles. Another favorite of mine. Very stylish while keeping it simple. Her lip color could be stronger.
Miss Liu Wen!! She's the perfect example (like Shin Mina) that height and dimples make everything flow and glow. Since I miss her, more pictures to ogle!
Perfect. 🙂
Tang Yan also sporting more colors than everyone else. Cookie Points!
Sun Li going for the sleek and slim fit. Another one I really like. Look at her purse. hehe.
Chen Long and his wifey, Zhang Ling Zhi.
Why are you two so cute?!
Owen Cheng Hao Feng.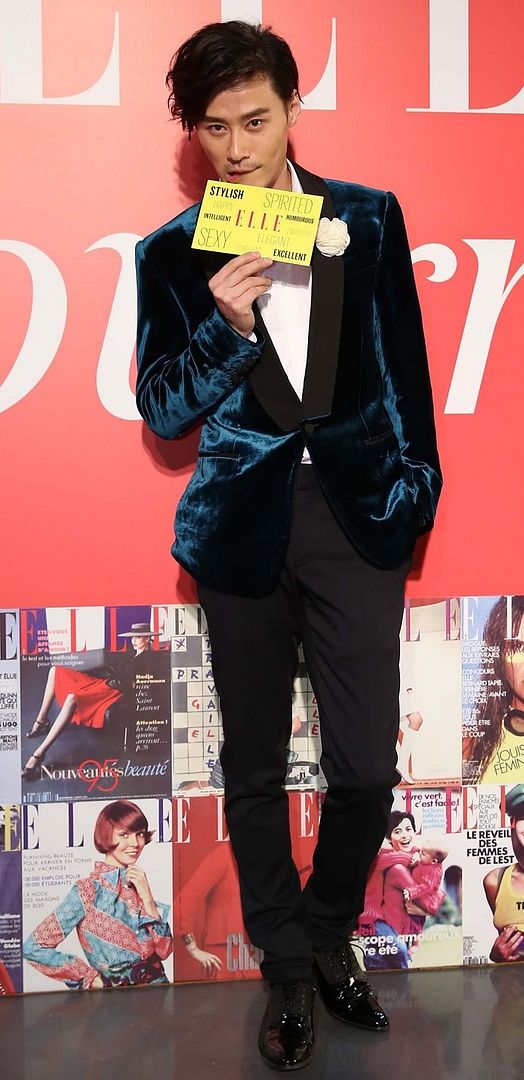 Happy Camp's MC, Wu Xin. Her name. hehe. I just realized.
C.N Blue's Jung Yong Hwa. I like his gray suit.
Leo Wu. This kid is everywhere. Lol. He'll be leading in a new series soon. Lucky dork! And when you're this young, you can go around and take selfie with everyone. hehe.
Cheers!
Via: 01