Sorry for the lack of updates! Working and marathoning Daredevil took a toll. Wowzer. The Ark Of Mr. Chow is another youth-centered movie. But this one is a little different, focusing on the turbulence of puberty and the social awkwardness of gifted kids who are recruited at a tender age to train for a world of mathematics competitions. So geniuses without social skills. heh. Reminds me of The Big Bang Theory! Directed by newbie director, Xiao Yang, who was a graduate of the the same program three decades ago, the film promises to take an honest look into their lives and the embarrassing moments on campus that are heart-warming and equally hilarious.
I don't know about the movie yet but the press conference is CUTE.
Stills:
Zhou Dong Yu.
Wang Yue Xin (1989). I don't recognize him but he was in China's Meteor Shower and the upcoming film, Monster Hunt. He is the fighter of the group.
Dong Zi Jian (1993).
The little math genius boy, played by Li Jia Qi.
From the press conference. UTTERLY ADORABLE kids!!
Although dark, I like their school uniforms!
Kids with the director Xiao Yang!
These three are so cute!! Wang Yue Xin, Zhou Dong Yu, and Dong Zi Jian.
Dong Yu and Zi Jian. 🙂 I'm falling for them already…
I wonder when she will graduate out of high school roles. Lol.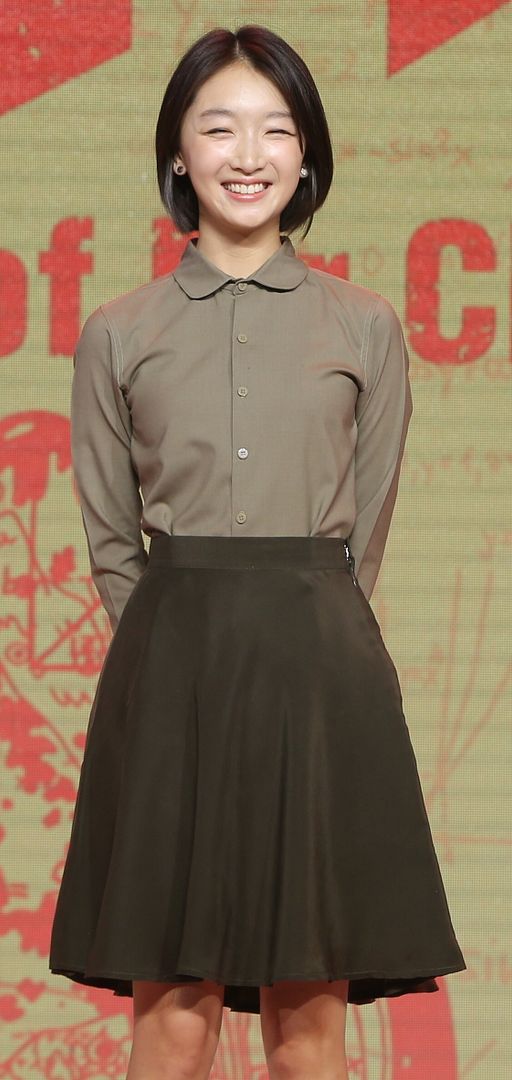 Trailers: