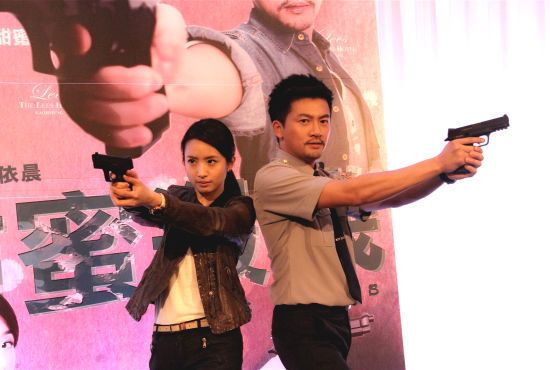 The upcoming Taiwanese film is cutely titled Sweet Alibis (甜蜜殺機) and I'm just waiting for the amusing excuses these bad boys are gonna spin out. It's so nice to see a macho-looking Wu A Ge again. Age has done him good but of course, wrinkles aren't healthy on anyone. It's gonna be fun to see pea-sized Ariel Lin against the slew of big, bad criminals. To play their roles convincingly, the two actors underwent some basic police training in Taiwan, which is always a good thing to do research. The 1-minute preview is fun and feels quite old-schooled. Our hero and heroine are fresh out of the police academy and they just can't wait to show everyone their skills, clumsy and all.
Stills from the movie:
It cracks me up that the two new cops are wearing super determined faces while the suspect appears bored/sleepy. 😛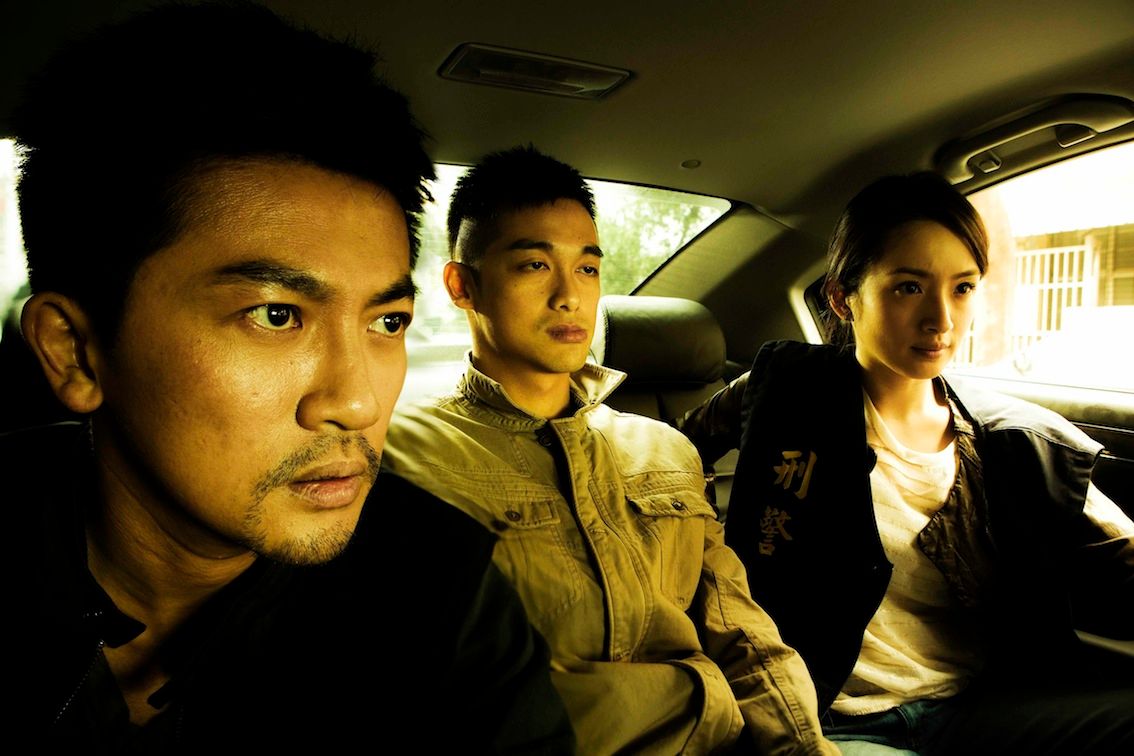 Eager for more work! Where did all the bad guys go?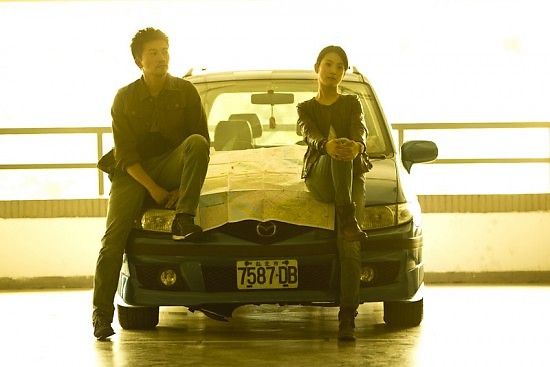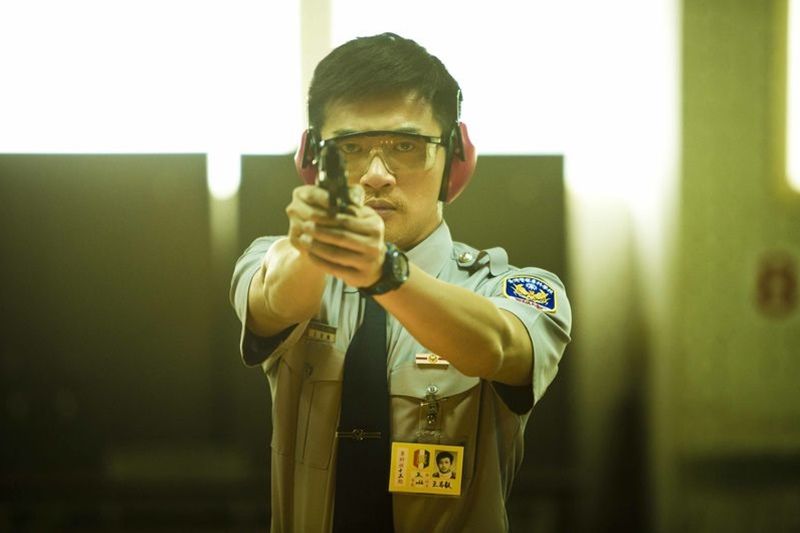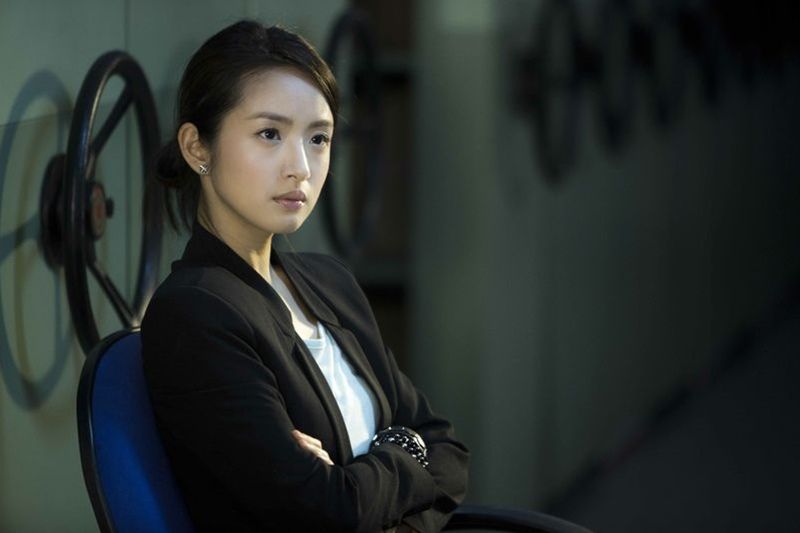 hehehe bad take.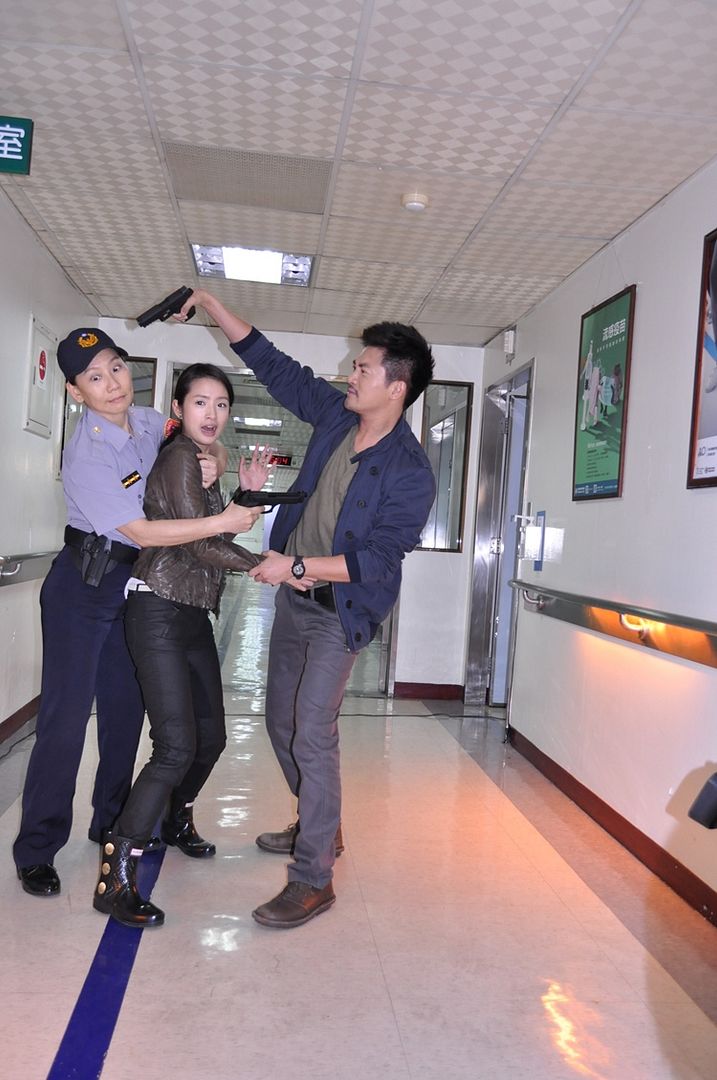 That girl in the background needs to be copped. She's wearing no pants!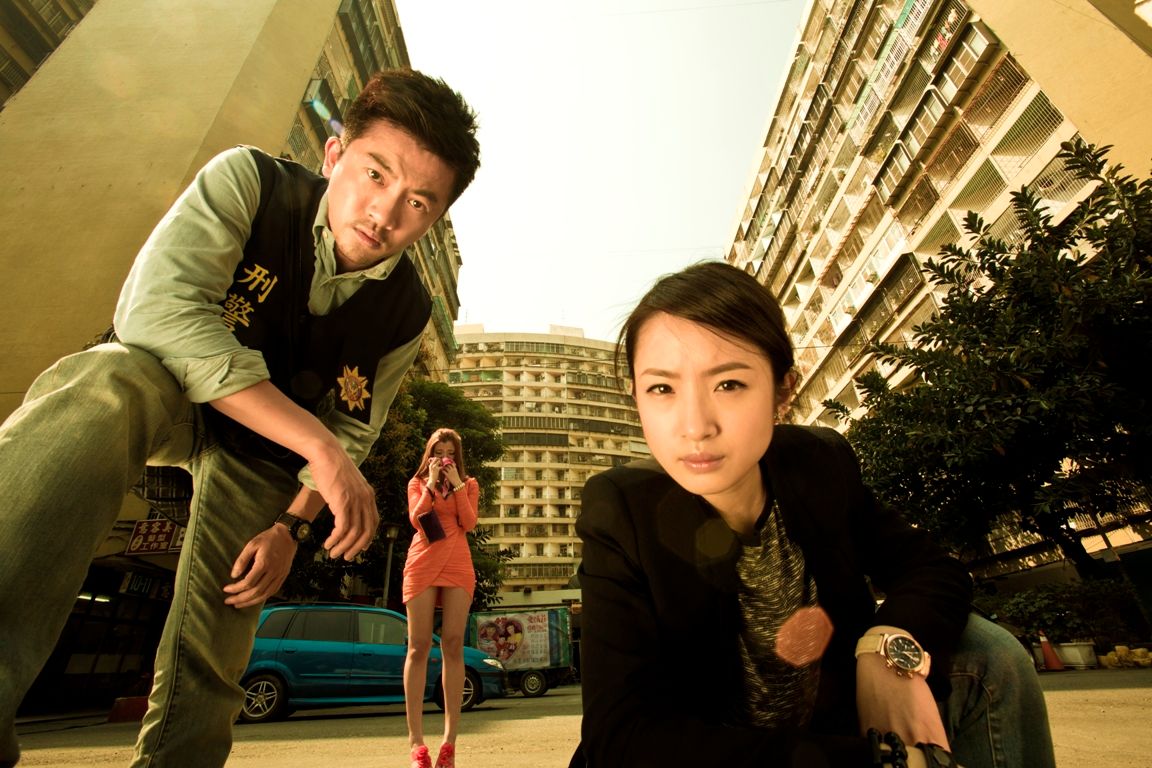 Press Conference: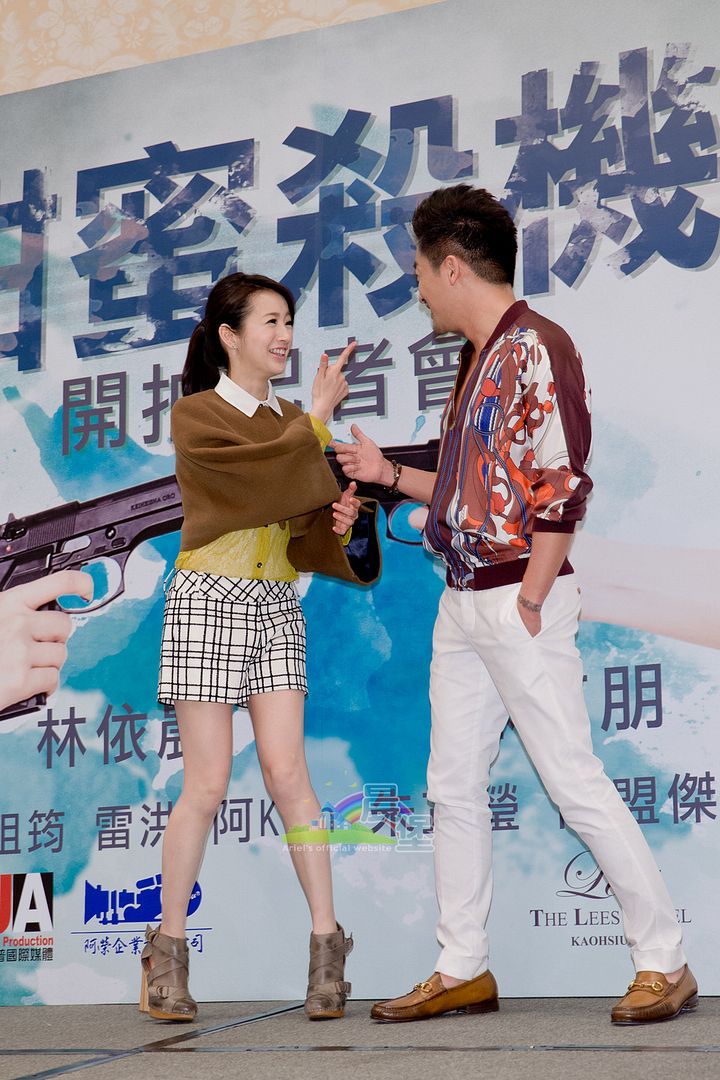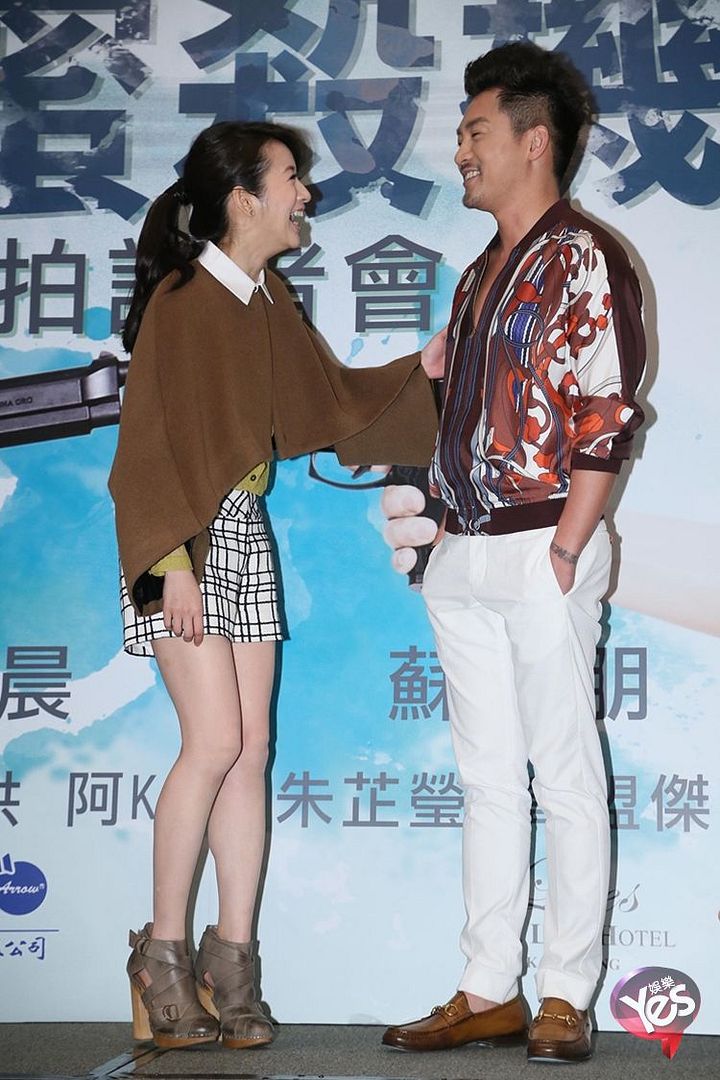 Ariel looks adorable in her wardrobe. Like a peony. Some color on her lips would be great.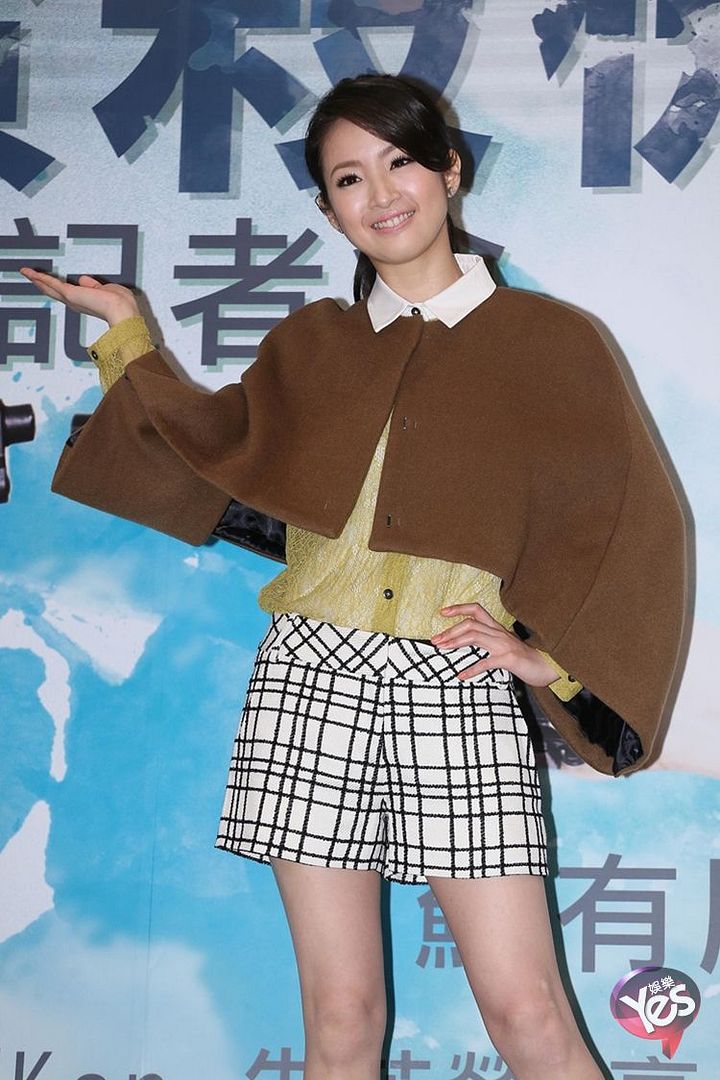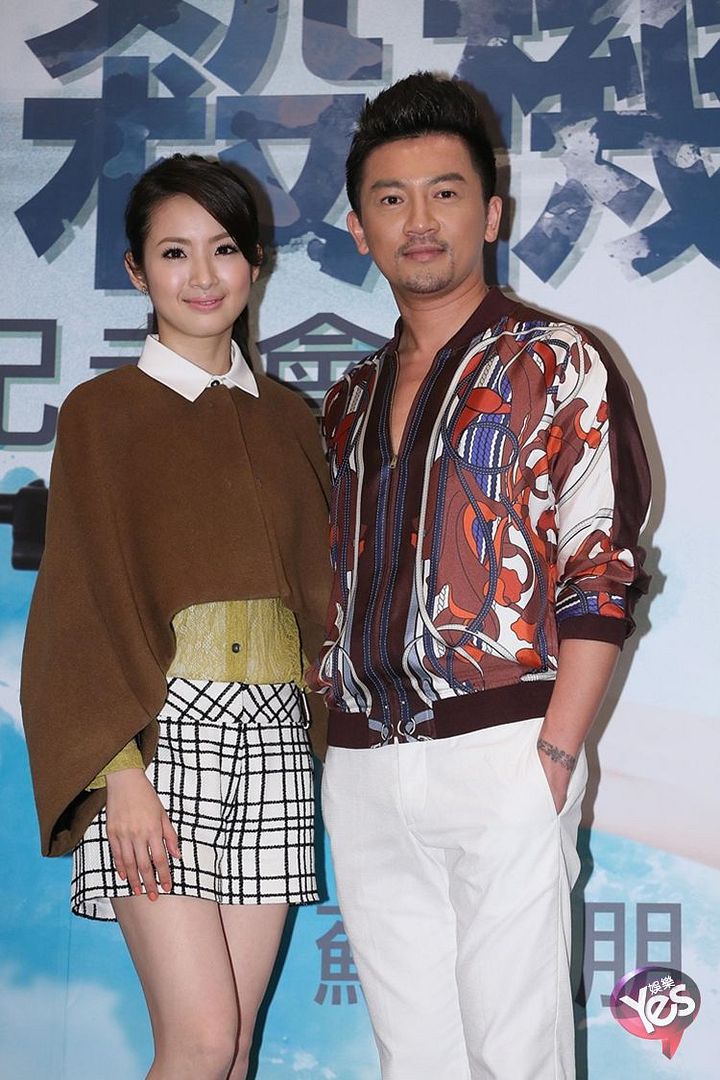 TRAILER: