~.~.~.~.~.~.~.~.~.~.~.~.~.~.~.~.~.~.~.~.~.~.~.~.~.~.~.~.~.~.~.~.~.~.~.~.


The Virtual Team
~.~.~.~.~.~.~.~.~.~.~.~.~.~.~.~.~.~.~.~.~.~.~.~.~.~.~.~.~.~.~.~.~.~.~.~.
Hello there! I'm known in the world of cyberspace as Kaptain A. I started this (AliceChen's World) blog in 2006 as a fan blog. Slowly, I digressed from that point and got interested in other Asian dramas, mainly Taiwanese, Korean and Japanese. Between 2007 and 2009, you could say I abandoned this blog because I just couldn't keep up with the posting. At the time, I had no idea what to post. Then in mid 2009, I made a comeback posting soundtracks from dramas that I like. Now, I enjoy sharing links and raving/ranting about the various gems and hot messes in dramaland. In 2012, I moved from blogger to a self-hosted ship.
In short, hope have a great time navigating this voyage with us. Along the journey, several kind folks have joined my ship. Please do give them your love and support!
Hihi! My name is Jeff (and apparently alice made me into a marshmallow) and my kdrama addiction was a result of kpop. My ultimate bias is Sooyoung from SNSD, but I love many k-idols~ going to be a first year engineering student in September! Things I love but do irregularly include scripting, photoshop, making mochi (@__@;;), swimming and napping. I started out with ACW in June of 2011, and have been with AVV since. I've been busy with school ughhh. I'm looking for the time to join the blog again, but as of now, I'll only randomly appear in the chat 🙁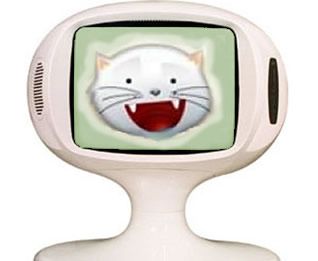 Ahem. *tap taps mike* Testing 1-2-oh there you are! *beams*
I am known by many names on the Intraweb. It depends on my mood and inclination. Lately, I've been posing as a Vampire Kitten. Here on A Virtual Voyage, I took the moniker, 'Angelic'.
I speak a few languages. I enjoy dramas from China, Hong Kong, Japan, Korea, and Taiwan but I will focus on Chinese language dramas.
Bu Bu Jing Xin is my first attempt at drama recapping. I haven't learnt what to leave out yet! But once I find my voice, the recaps will get shorter and hopefully remain as sweet.
I hope you will enjoy our passion about Asian dramas. Feel free to share your thoughts about anything.
See you on the blog!
Yo sup guys, I'm Cool and I'm currently a full time degree student in Management with Multimedia. Uhm, well to be honest, I am not too fond on watching drama but if there is any drama that hooks me in, I'll never miss even an episode of it. I love K-Pop too and I am a huge fan of Big Bang and f(x).
I am very well aware of issue and topics relating to computing stuff, so if anyone out there needs help, do not hesitate to ask me anything and I will give my all to assist you guys. 🙂
Hi guys! My initials are XY, but a good friend added a Z behind, and starting calling me XYZ. Thus, you can find me in a lot of Math textbooks. xD You can call me either nickname you want to. (: I'll be bringing only Japanese dramas, because I'm a Japanese fan. I love Japan and everything Japan-related! This love for Japan was sparked off by this boyband called Arashi. Love them to bits! It consists of 5 members, my biased being Matsumoto Jun. Of course, over time, I grew to love other Japanese artists. (: From Singapore, but currently attending Uni in New Zealand.
JC is a reclusive member of the Crew. Kaptain A has stated that she knows what may be his true name, but she is cut off by JC before she could finish. He doesn't want people to see his face so he could hide his identity. He seems to be very knowledgeable about the world as he is instructed by the members to do specific tasks.
Many of the team members question who he really is as he is too mysterious. At one point it is stated that he is a very kind person. JC doesn't talk much. Despite his reclusiveness, JC is extremely loyal to the ship and its crew members and is willing to go to great lengths to protect it.

[I picked the perfect picture! – Kap]
Hi everyone. Used to watch a lot of TVB dramas but end up transitioning to K-dramas. Been a long time follower of dramas but never a contributor until recently and I'll continue as long as time allows. I love small lively communities so everyone please don't be shy and join us in the chatbox!
I picked the name Anonymous because I would like to stay as anonymous as possible =p
Wassup?  Do call me Keane.  I watch anime, tv show, and film like any average Jane but my passion belongs to music; probably it's a major influence from my Godfather since he's in the industry.  If I like it then I won't let a little thing like language barrier prevent me from cherishing the moment hence I too comprehend a few lingoes which I keep a balance and exercise daily to maintain freshness.
How my screen name came to be?  If you recognize the Brit Band Keane then maybe we've met at some of their M&G's. LOL!  I dunno~ it's simple, resilient, and classic… just like me! Let's cast our Hopes and Fears together. Ahoy, permission granted to come aboard!
Hey everyone! I'm Seopseop. I've been watching Asian dramas since 2006, when I happened to catch the TW-drama Meteor Garden and was hooked immediately. I've watched a variety of Taiwanese and Japanese dramas since then, but I've mostly switched over to K-dramas in the past few years. My favorite shows are You're Beautiful, My Girl, and Coffee Prince. I'm increasingly into Korean variety shows, and that will probably be my primary contribution to the site. I also like listening to k-pop (Big Bang, CN Blue, Super Junior) from time to time. This is my first time contributing to the community, so please be kind to me!
—> Past Contributors
♥ Ji-Hye
♥ Michelle
♥ Seo Vero
♥ Yogi
♥ Ranooosh
♥ Whoopie