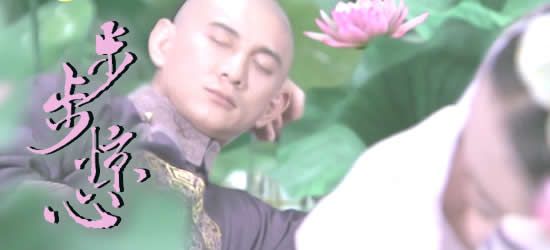 Okaies, my -fascination- with BBJX has -not- faded despite a hiatus. I just spend another whole night watching all my favourite parts and weeping my tissue box clean. It was close call about whether my sleeve would end up soaking my tears before I reach over for a new box of kleenex.
Alice, someday I will get you so into a drama as well! Perhaps…
I actually made several headers for this episode just because there were so many crucial moments that both delighted me and infuriated me. But since there's only one header and a footer, I chose my favourites.
Let's rewind a little and remind ourselves about the snuff bottle. The happy little moment just after Ruo Xi's self absorbed crisis in her romance with 8th.
Yu Tang gives her sworn sister a sly grin and asks why 4th send snuff to Ruo Xi. Ruo Xi says 4th had seen her when she was drenched and she guesses 4th worries that Ruo Xi might fall sick and be unable to serve his Emperor Father. She wonders if it will really help.
Yu Tang says they should try it. Ruo Xi immediately hands the bottle to Yu Tang. Yu Tang opens the cap and starts to sneeze. Ruo Xi giggles.
Yu Tang declares that it is definitely helping her and offers the snuff to Ruo Xi. Ruo Xi covers the bottle and says she will put it away and save it for Yu Tan. Yu Tang insists the other woman tries it as well.