Now this is a drama worth getting hyped on just for the pure, raw talents of the cast members alone! Uncle and Young Man (大叔与少年) is the upcoming modern drama starring Zhang Jia Yi (White Deer Plain) and Zhang Yi Shan (Ten Miles of Spring Wind Can't Compare To You) about the collision and accepting of generational conflicts and differences. Zhang Jia Yi is man fresh out of prison and has a daughter (actress Wang Yi Zhe) who is dating an unruly youngster born after the 90s and the two will naturally butt heads for both good and bad reasons. Ha. I love that Dad isn't the usual grumpy dad, he has dirt on his bio! Yi Shan should be scared. XD
Booting Ceremony 7/16:
Our male and female lead (Wang Yi Zhe) with his pouty face. Lol. Zhang Yi Shan is not your conventional handsome and tall male lead, but he's surely unique in his own category.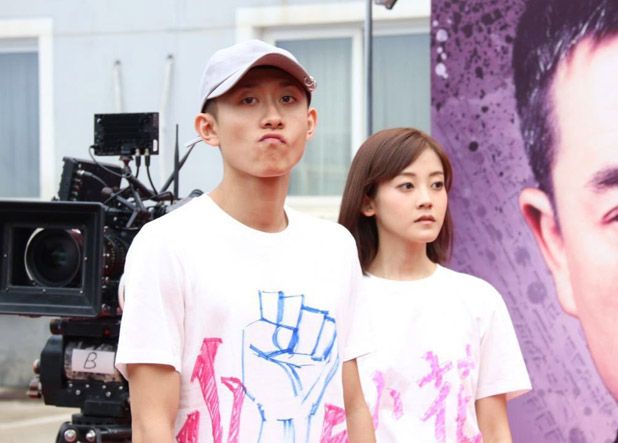 With director Guan Hu.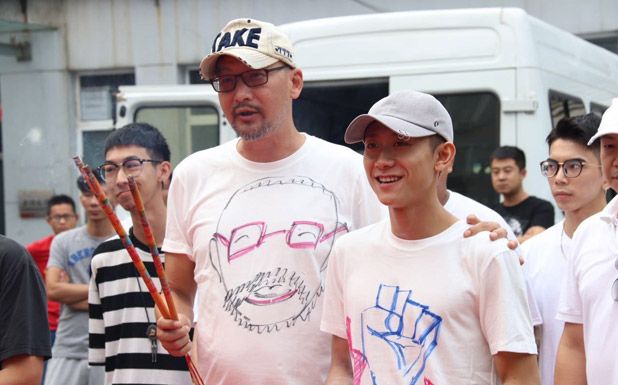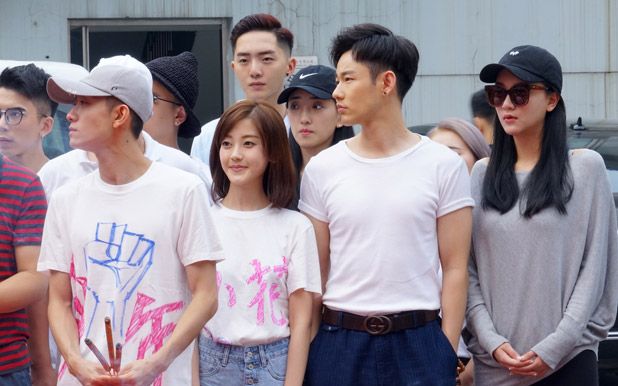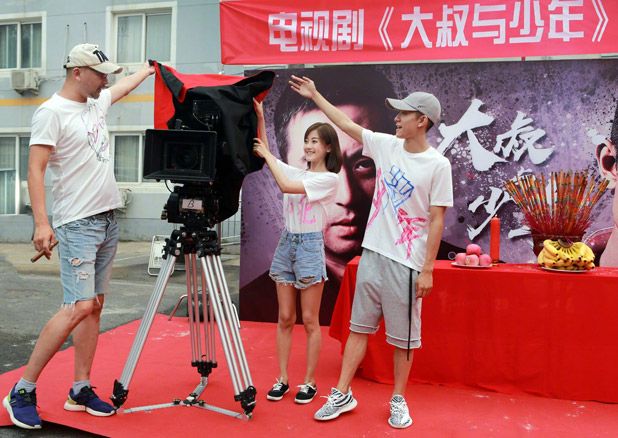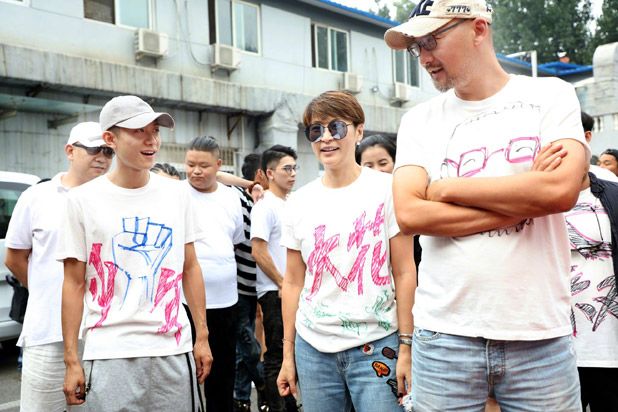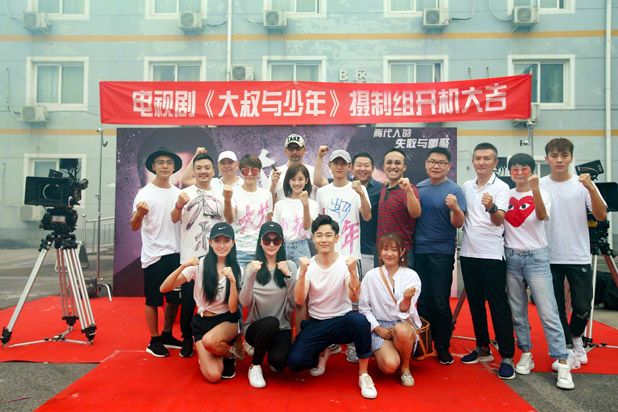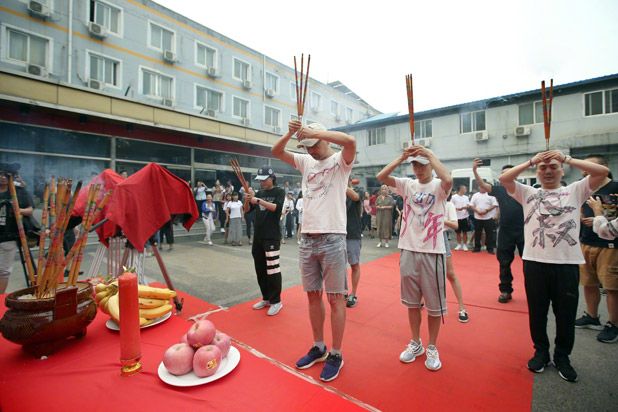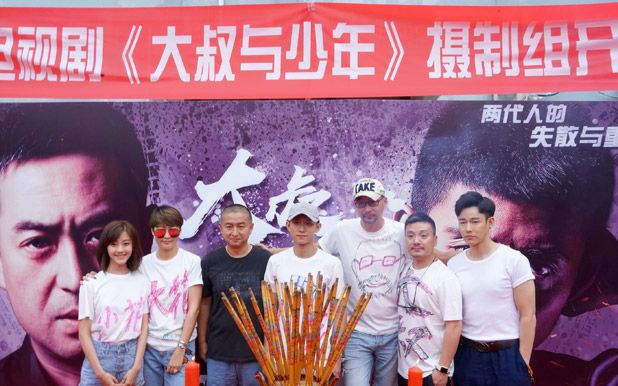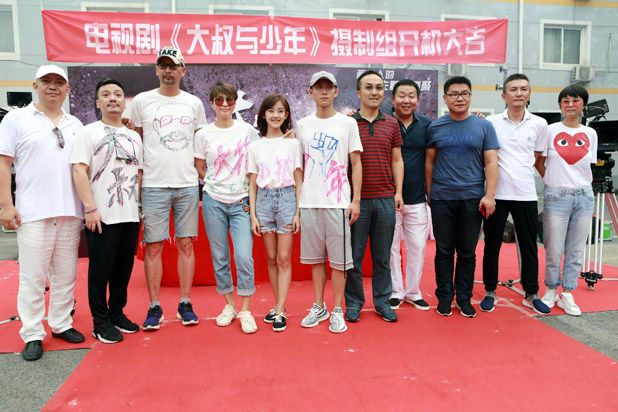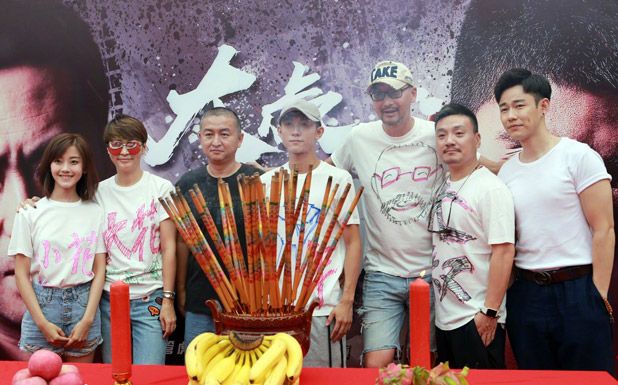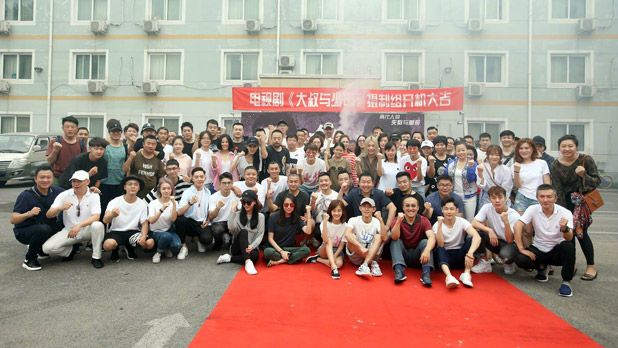 FIGHT! Lol.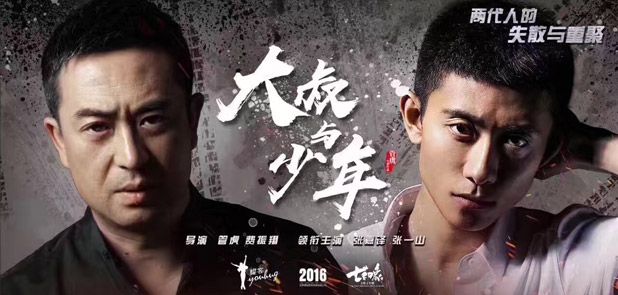 Directed by Guan Hu (Candle in the Tomb: The Weasel Grave, The Outlander), Uncle and Young Man began filming yesterday. Looking forward to know who's the writer!
Via: 01