After giving birth, Ruby Lin is now officially back in business, producing and starring as the female lead in an upcoming Taiwanese drama My Dear Boy, alongside Derek Zhang (Prince of Wolf) and Zhou Xun's husband, Archie Kao. That cracks me up! Wallace Huo just starred in 2 projects with Zhou Xun. Trading work partners? XD Not much of the synopsis is known except for it's about our heroine wanting to love but always encountering the wrong people, a story of forgiveness and learning from them.
Booting Ceremony 5/31:
Love, love, love what she wore for the press conference, the golden neckline makes a splash and is classy.
She is glowing!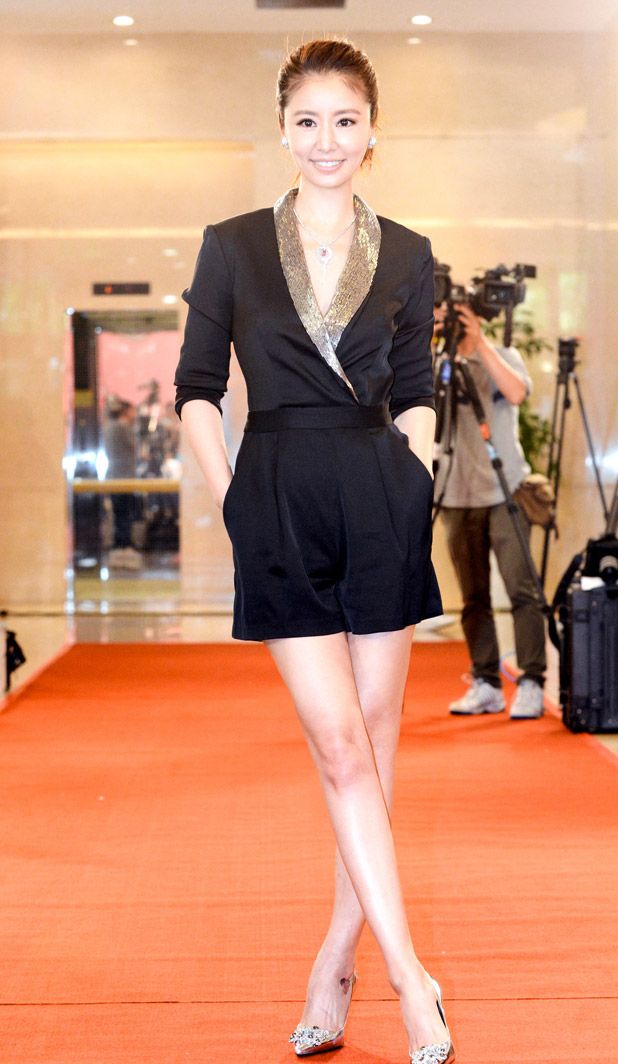 With her leading male, Derek Zhang.
Love Triangle.
Directed by Xu Fu Jun (In Love, If I Love You) and written by Xu Yu Ting (Life Plan A and B, Apple in Your Eye), My Dear Boy begins filming.
Via: 01