Confirmation is in and it's indeed Huang Xiao Ming and Janine Chang headlining the novel-to-drama adaptation of author An Ning's Warm Chord (温暖的弦) now officially known in English as Here to Heart. The chinese title reveals the possessive nature of their love, like saying Xian (male lead) is Wen Nuan (heroine)'s. It is a love story that begins when they are teenagers, and they love for 3 whole years before she forcefully breaks up with him when she's fifteen and he's 18. She leaves for the states and he vows to make her come back to him on her own accord, becoming stronger and richer than the other boy. Years pass by and he's now a successful CEO, still carrying the wounds of first love and her deep inside his heart.
The reason for their break-up? If you want to know… It's dog-blood silly and twisted. After the jump. =P
Confirmed Posters: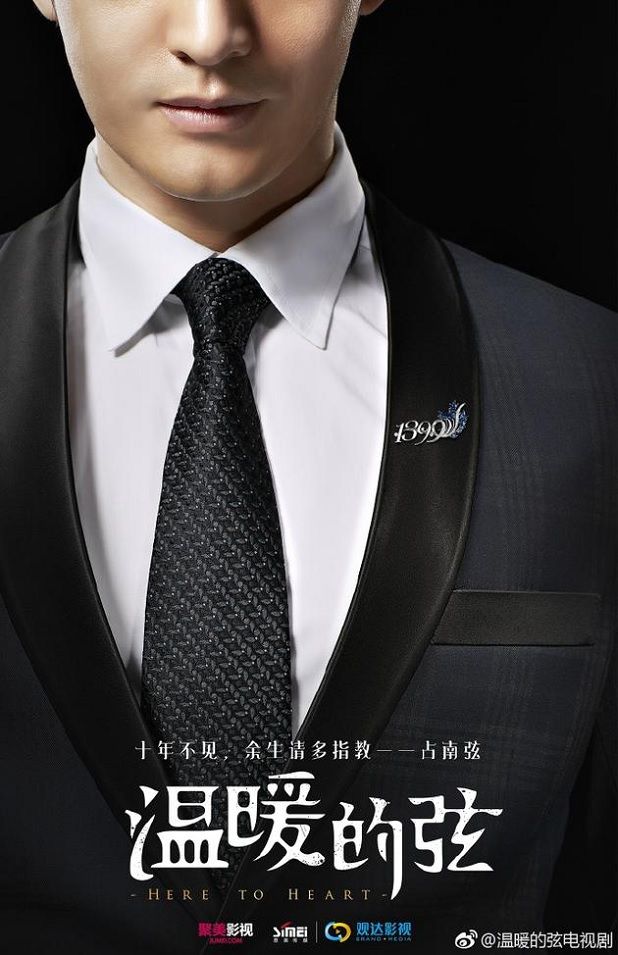 Novel Spoilers: The two teenage lovebirds are beautiful together; what's more important is the fact that their parents support them. However, our heroine finally notices that her older sister also loves the same boy (attempted suicide somewhere not sure if death is involved). Because she wants to let them get together, she stages up a scene with her crush/third party to break the hero's heart. Little does she know that sets up a tragic chain reaction. Their fathers hurriedly back home on the same plane and end their lives together (Helll *_*). Hero's too heart-broken and decides to date the heroine's best friend (who's also backstabby to boot!). Ten years later, he's looking for a secretary when her name shows up as one of the candidates and thus begins another cycle of push-and-pull. [Please don't spread the spoilers around and ruin fans who don't want to know!]
This is not my type of story!
Directed bu Huang Tian Ren (Life Plan A and B, What Is Love) and written by novel author, Here to Heart plans to have 35 episodes.
Via: 01