Oh So Cute!! Acting with your significant other has quite a few advantages, always together, smiling and fighting like dogs and cats. Yang Zi is like a hyper bunny and likes hitting him and Qin Jun Jie bugs her in little ways and just accepts quietly. HAHAHA. You'll meet the Chusen package (don't forget Shu Chang and Mao Zi Jun) beginning on May 8th, airing Mondays-Wednesdays in Legend of the Dragon Pearl.
They had a press conference today and finally dropped a new trailer plus a behind-the-scene video (must watch!)
Press Conference 5/2:
The real and reel OTP. 😉
What skincare product is miss Shu Chang using?! She's glowing lately, in every single shoot.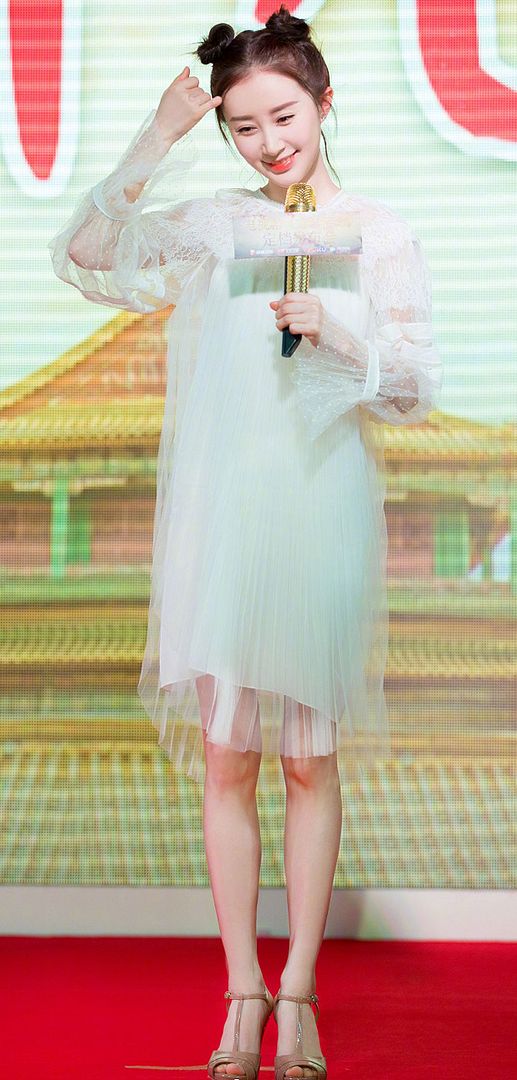 New Trailer and BTS Video:
Via: 01