Another reunion. Well, this one is not new since it started filming in September of 2016. But the of stills were released just this morning and it's all familiar faces from Yu Zheng's company because he's the….writer. Expect to see Zhang Zhe Han, Li Yi Tong, Wu Jin Yan, Merxat, Bai Yu and more from both Demon Girl and Memory Lost cast members. Zhao Ge (朝歌) is a fantasy historical drama retelling the wars between Shang and Zhou dynasties with a touch of volatile inaccuracies and romances added in by Yumama. Synopsis credit: Me. PUHAHAHAHA.
First Stills:
Li Yi Tong looking pretty in her ruffled white dress. She plays Hu Xian Er, a fox fairy. She graduated from Demon academy to Fairy Land. hehe.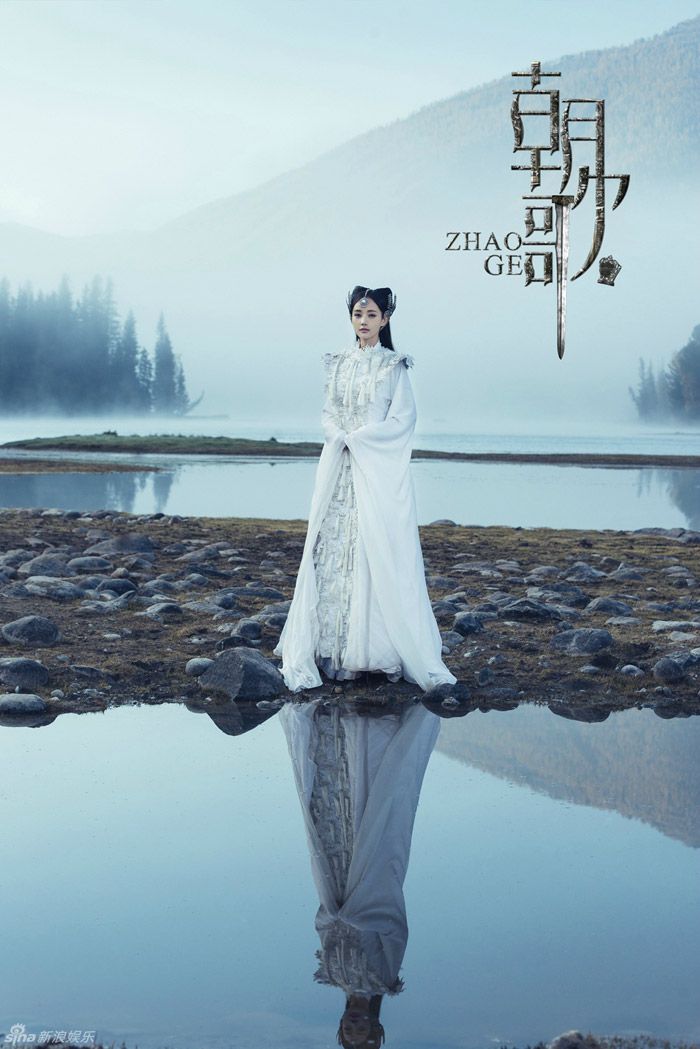 Zhang Zhe Han wearing a King's robe. He's playing King Wu of Zhou. First king of the Zhou dynasty of ancient China. It was the Battle of Muye that led to Zhou's victory.
What the…hell….is this…. LOL. How did you even put it on and walk ALLLLL the way to the throne?! Actor Bao Jian Feng. He plays King Zhou of Shang, known as a tyranny, mercilessly executes and punishes his officials for standing in his debauching ways.
Wu Jin Yan as Daji, a beautiful concubine that causes the downfall of the Shang Dynasty. In Chinese legends, she's a malevolent fox spirit.
Other cast:
– Chen Shu as Nuwa.
– Merxat as Wu Geng (Zhou's son).
– He Feng Tian as Shen Gong Bao: assisted King Zhou of Shang.
– Lin Yo Wei as Jiang Zi Ya: Chinese noble who helped kings Wen and Wu of Zhou overthrow the Shang in ancient China.