The endless rounds of red carpet events. O_________O I need some cookies and drinks after this. Lol.
More of Marie Claire Artistry 12/9
Compiled Photos:
Leo Wu Lei in all sorts of green and a neck thingy. Lol. He did change into another tux later.
Jiao Jun Yan stealing glances of all the men and women alike with her sexy, thee-high split. I was worried. XD
Monster Hunt co-stars, Bai Bai He and Boran Jing.
Jing Tian looking down-to-earth with her big shining eyes.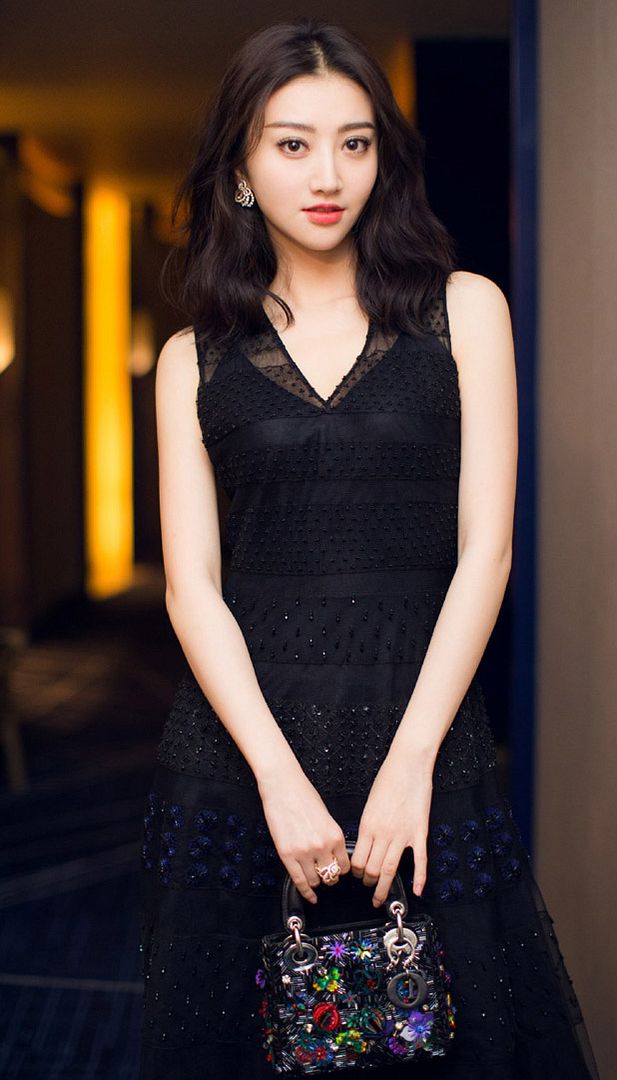 Gulnazar recently chopped off her hair for a new fresh look.
Li Xian. Handsome. 🙂
Vicki Zhao. The black jean jacket gives her a youthful vibe.
Gina Jin in a white cape. Elegant.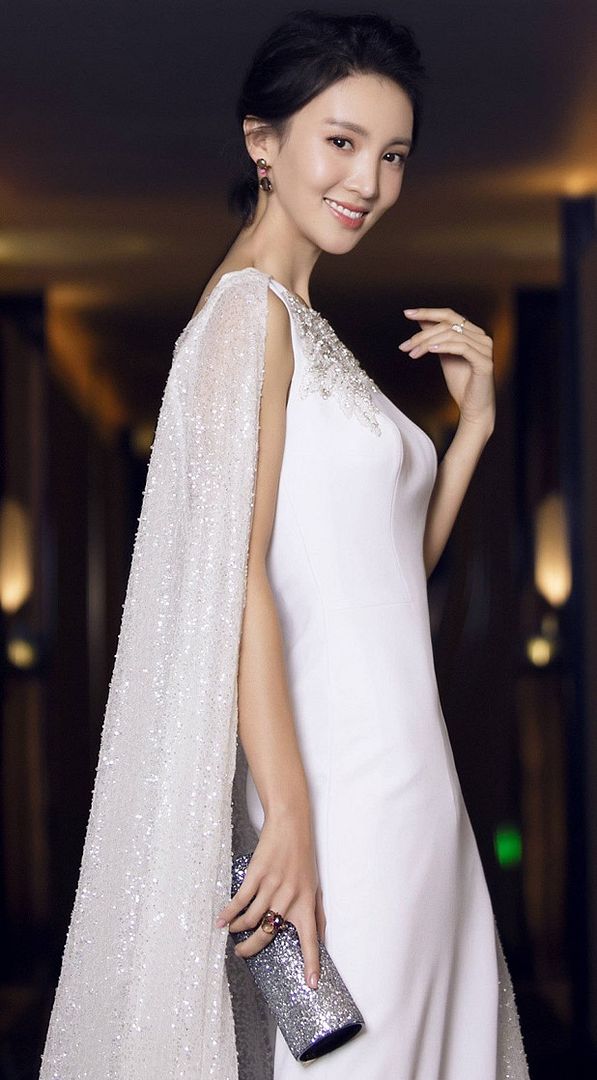 Zhang Tian Ai is all about sparkles. I prefer her hair in a different style.
Yang Mi.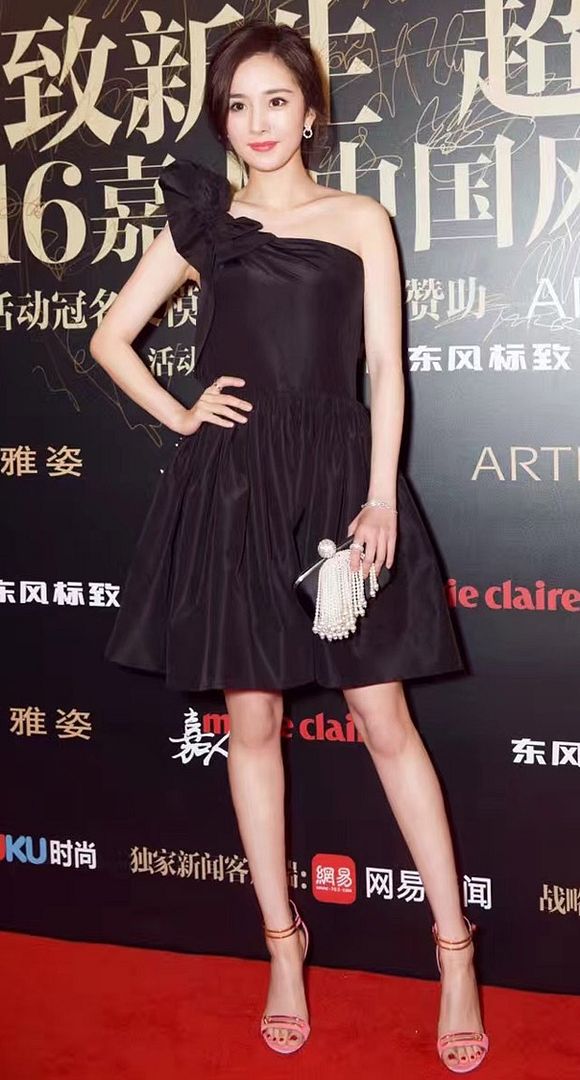 Victoria Song Qian.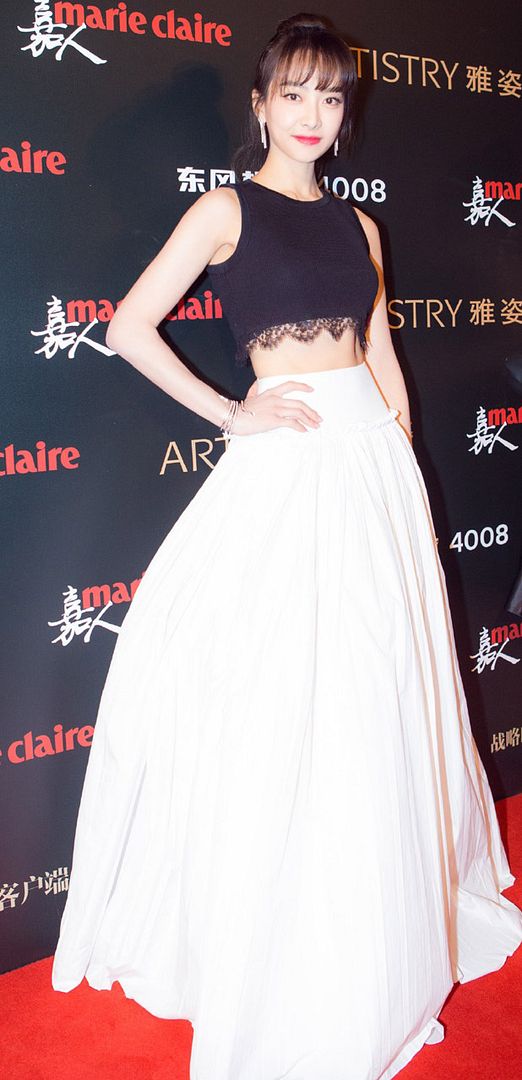 Mermaid star, Lin Yun, looking spicy!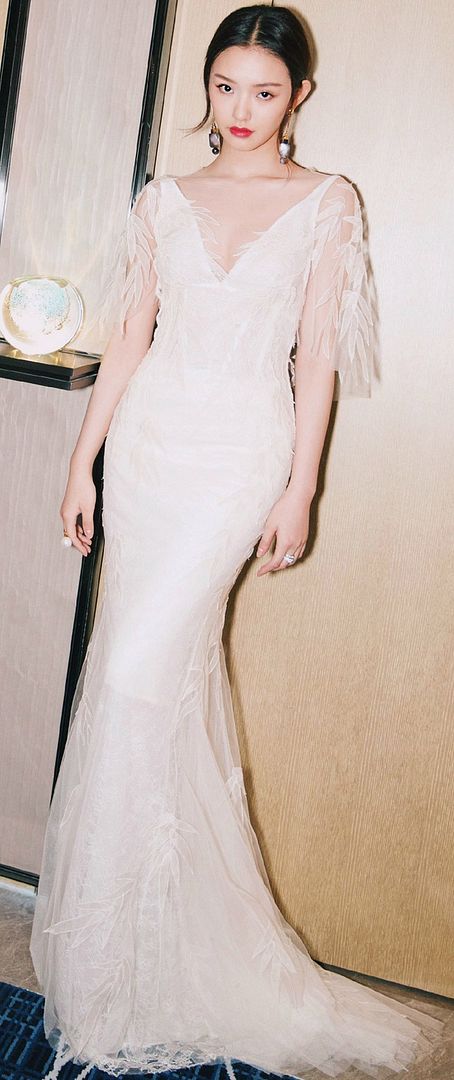 Zhang Hui Wen. One of the few popping colors of the night! But the decorations make it look like a Xmas party. Lol.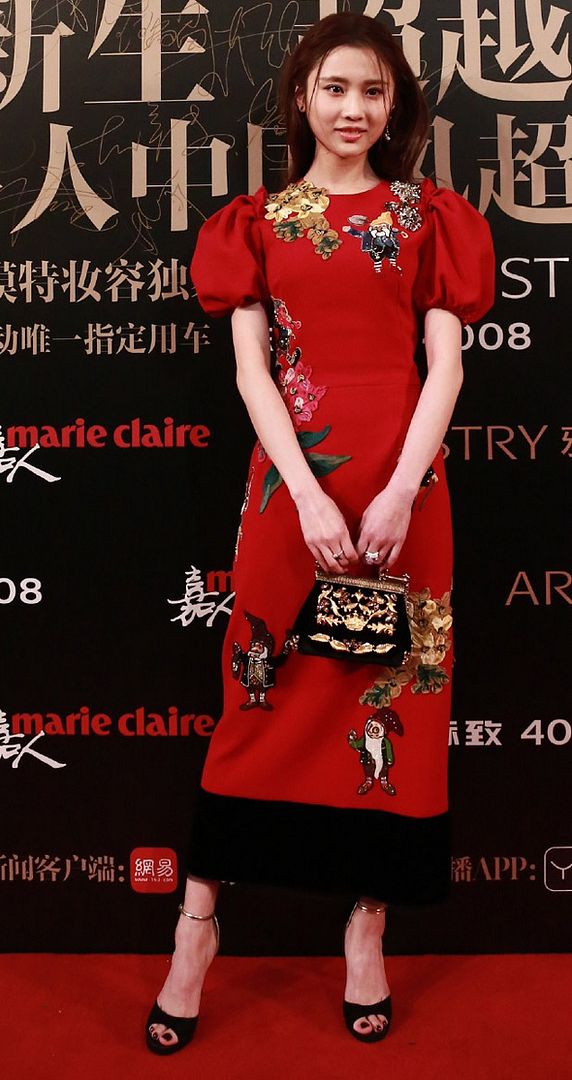 Chen Yao. Rare to see her walking the carpet. 😉
Good friends Zhang Yi Shan and Yang Zi.
Tencent QQ Star Awards 2016 12/10
Compiled Photos:
Qin Jun Jie. Why didn't you go with your boo to yesterday's event, boi?! Love the razor side cut. Smexy.
Joe Xu Hai Qiao with a head of curls.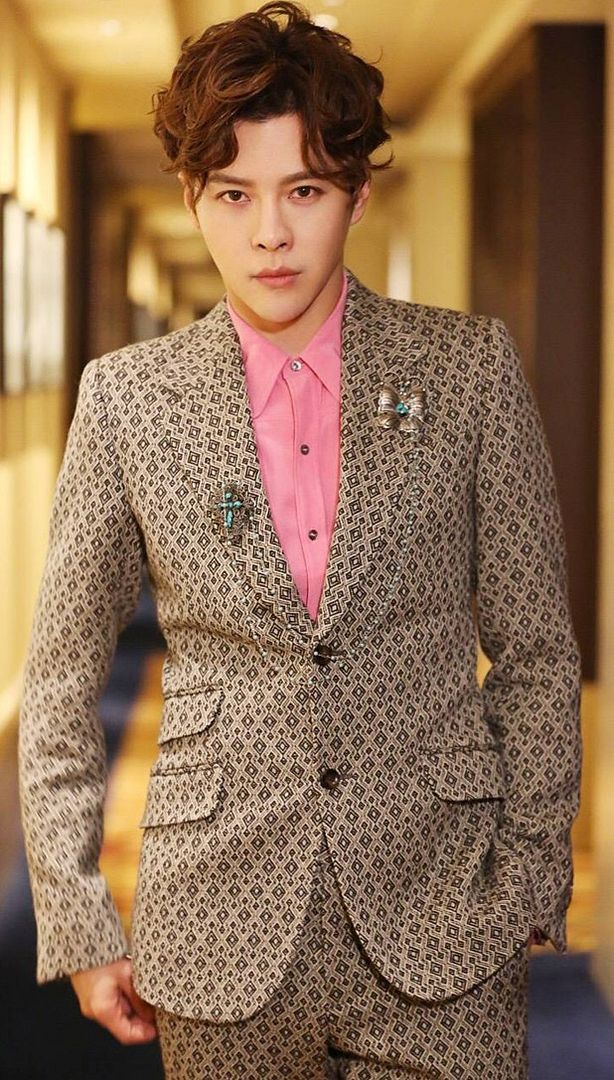 Huang Zi Tao and some cool-looking face arts. But his coat looks like a rain coat. Lol.
Jackson Wang! You cutie!
Ju Jing Yi is sweet in a white gown.
Zhang Ruo Yun.
Lu Han.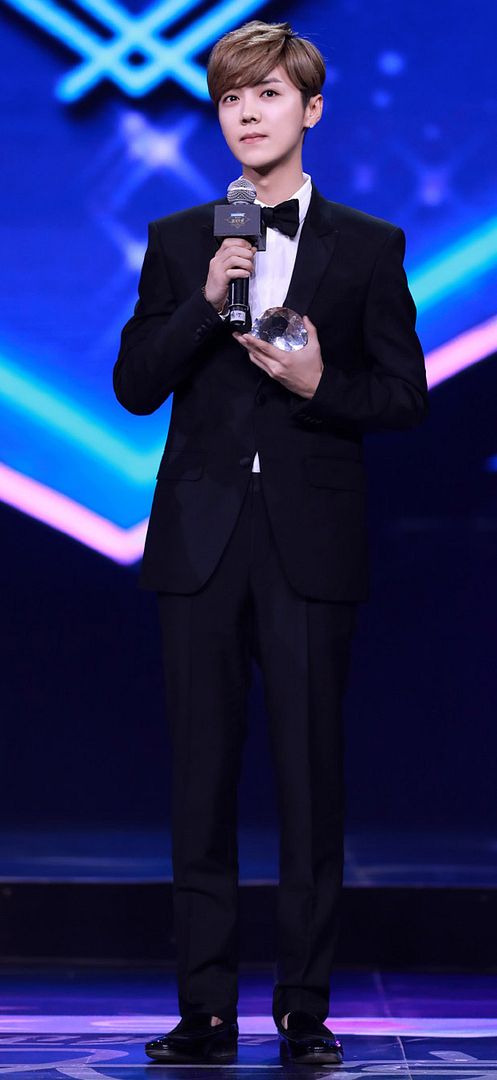 Deng Lun. Nice to see your face around lad!
Wang Zi Wen.
Leo Wu Lei in a red patterned suit. I like this more than your look from yesterday's.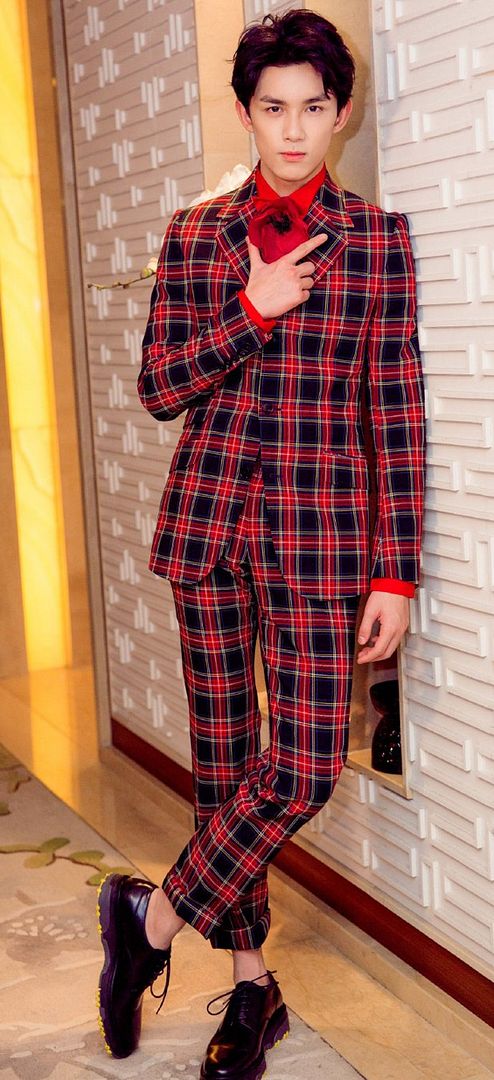 Nick, Jackson, Boran.
Big Smile for Nick Wang Kai.
Boran Jing looks tired here. Lol.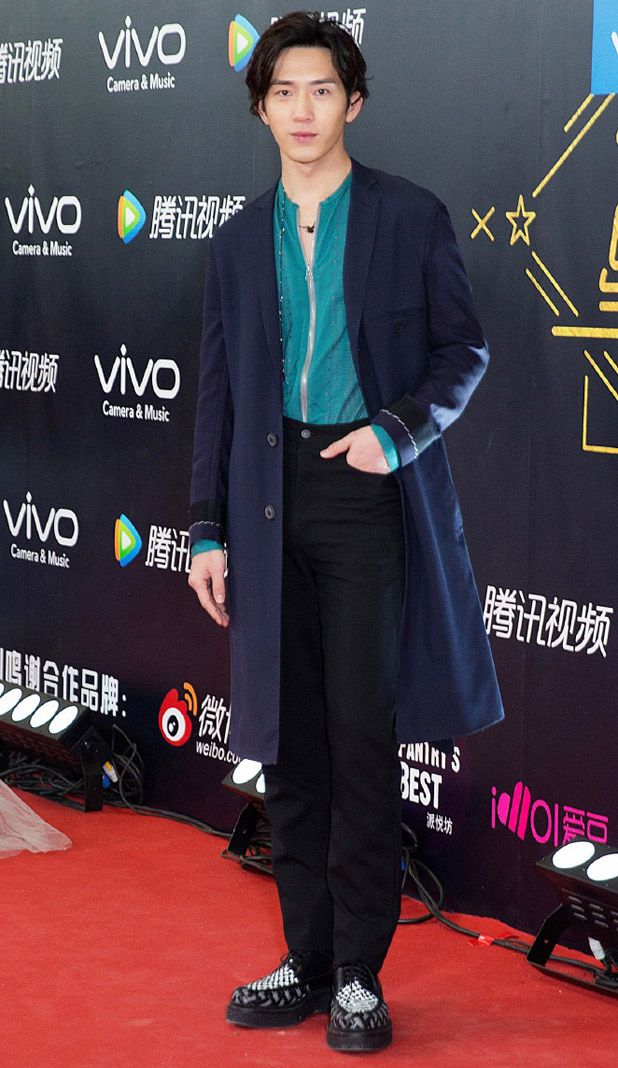 Zhou Dong Yu. And her sexy back. =D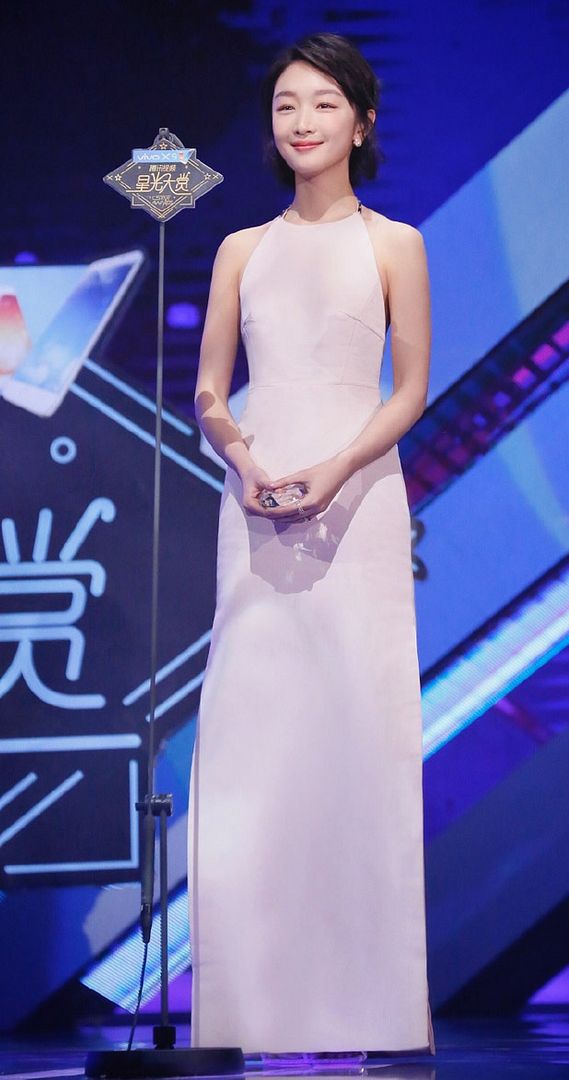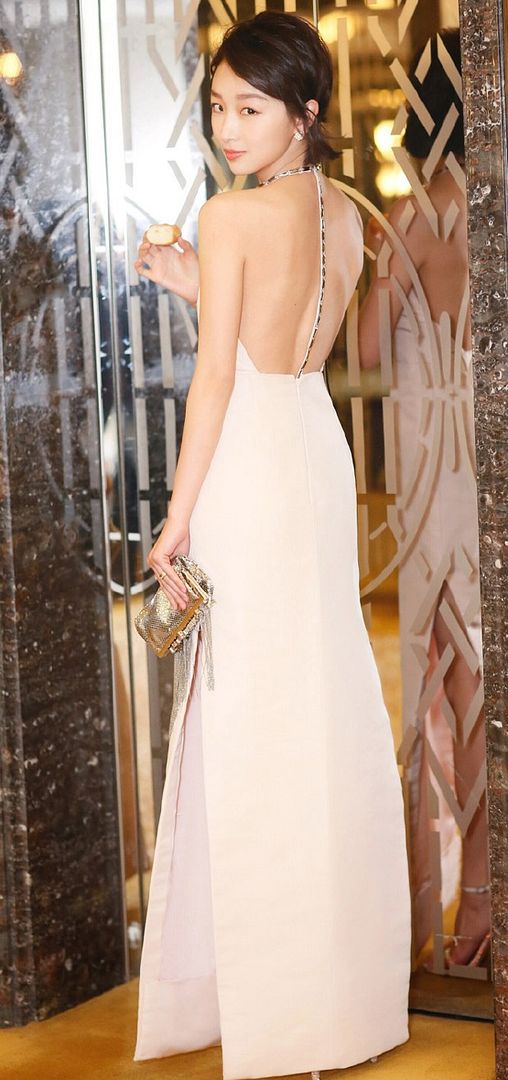 Cutie Pie Janice Wu Qian!
Xie Na!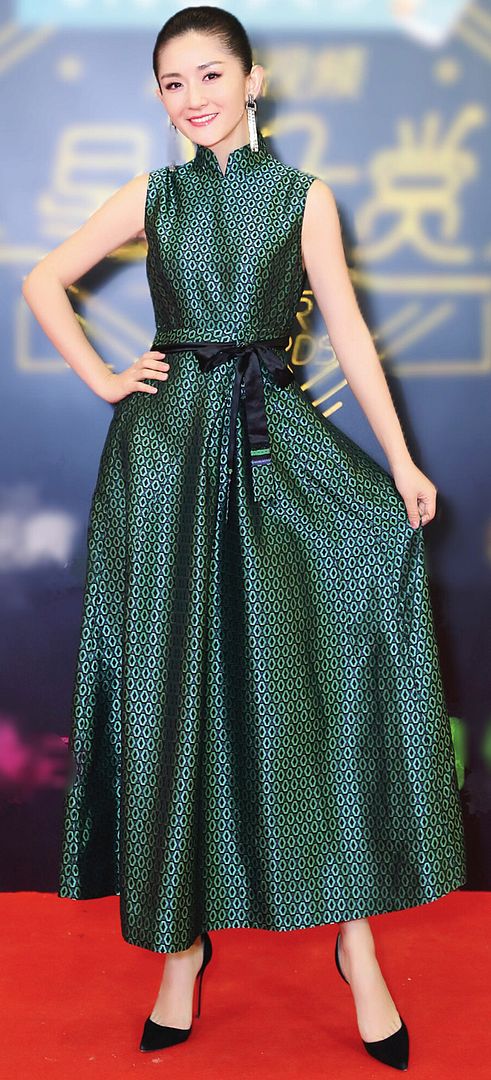 I'm so thankful that Xie Na is always around to chat with Li Ying. The way Nick looks at Li Ying. Awww 😉
Zhao Li Ying. The design on the dress is intricate but it's another safe choice dress. And is it me but her arms are looking well-toned? Yesterday she also became Qiyi VIP representative.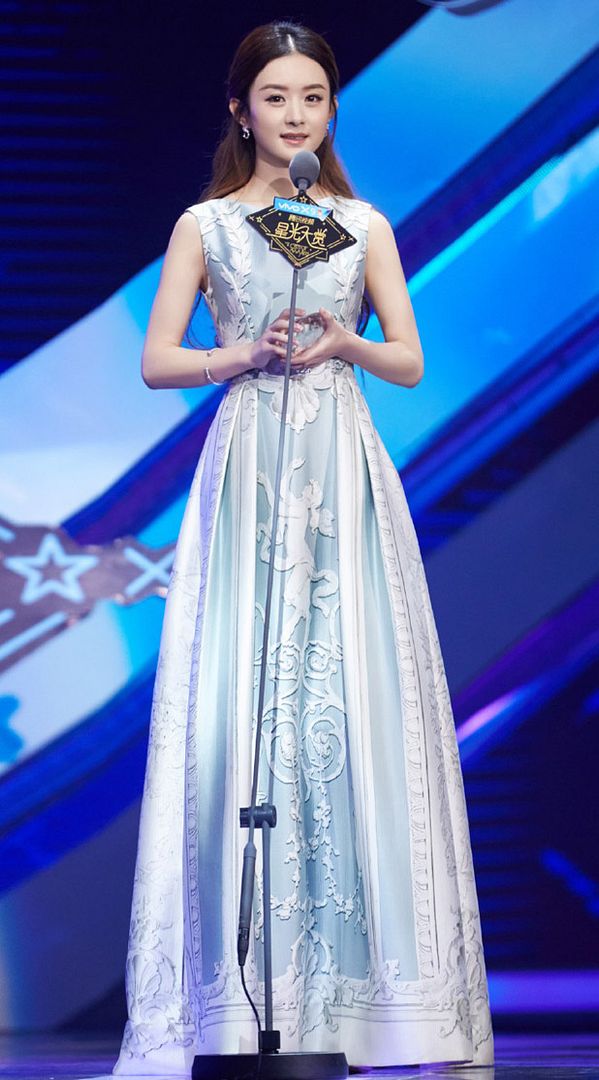 Li Yi Feng. I think he's best-dressed for the males.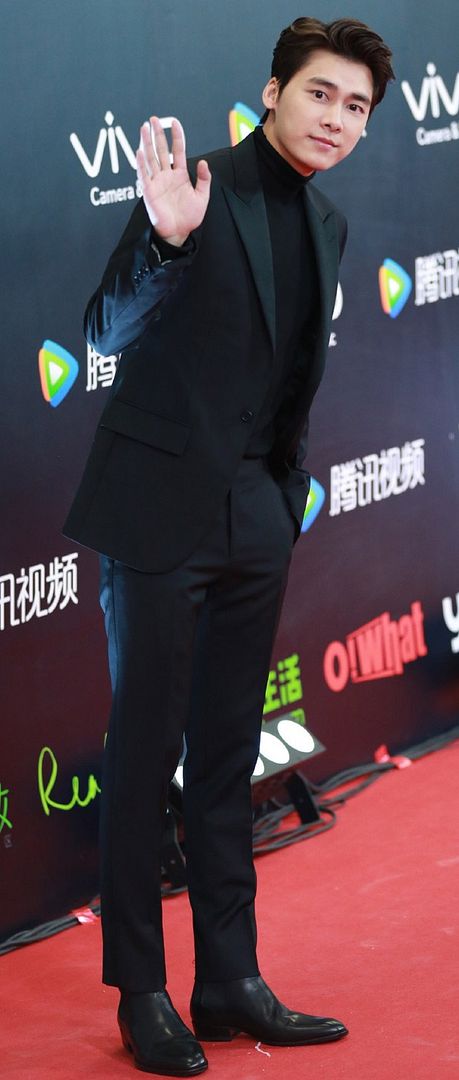 Together on stage for Most welcomed/liked Actress and Actor of the Year.
When they are asked to strike a pose. The two MCs are obviously trying to set them up. heh. Li Ying always comes up with lame poses! XD Good thing Yi Feng is a pro at fan service and suggests the below pose.
Video of their awards together. Legend of the Chusen won Drama of the Year voted by QQ VIP members. LOL.
Li Yi Feng: "Bi Yao, you're finally awake."
Kappy (snarky mode): "No thanks to your effort!" Lol.
Li Ying: "Xiao Fan, I have waited so long for you!"
Yi Feng: "Did you dream of me?"
Li Ying: "Yes, love forever."
Li Ying's thank-you speech is interesting, especially the last part when she says she'll be joining Monkey King 3 to play a ruler. However, even as a ruler, a perfect love is beyond her reach. "So in 2017, beside work, I hope to spend time for myself, filling the gaps in my love life." OMGOMGOMGOMG.Did I hear her correctly?!
When the MC asks what is Li Ying's ideal person? Yi Feng answers, "First, he has to be a male. Has to be understanding and kind, prepared to walk with her to the end of life."
MC wonders if Yi Feng is that ideal person? Yi Feng says confidently that he's a man, and Li Ying jumps in to help him, saying he's a good man, thus Yi Feng starts tugging his jacket like I-told-you-so.
Uploaded another angle as they go up. Lots of smileys today.
That's it on my end. I need a break. X)
Via: 01
Related