Another award ceremony! The pair of the day is of course Miss Highness and Mr. Majesty. Live long and prosper! heeee! *wink wink
The whole show will air on 1/1/17.
Click To View Pictures
Anhui Awards Attendees:
The first gang is from drama Decoded: Cheney Chen, Ying Er, and Jing Chao. I love the splash of yellow and the nerdy glasses. Jing Chao is looking masculine and much older than his age.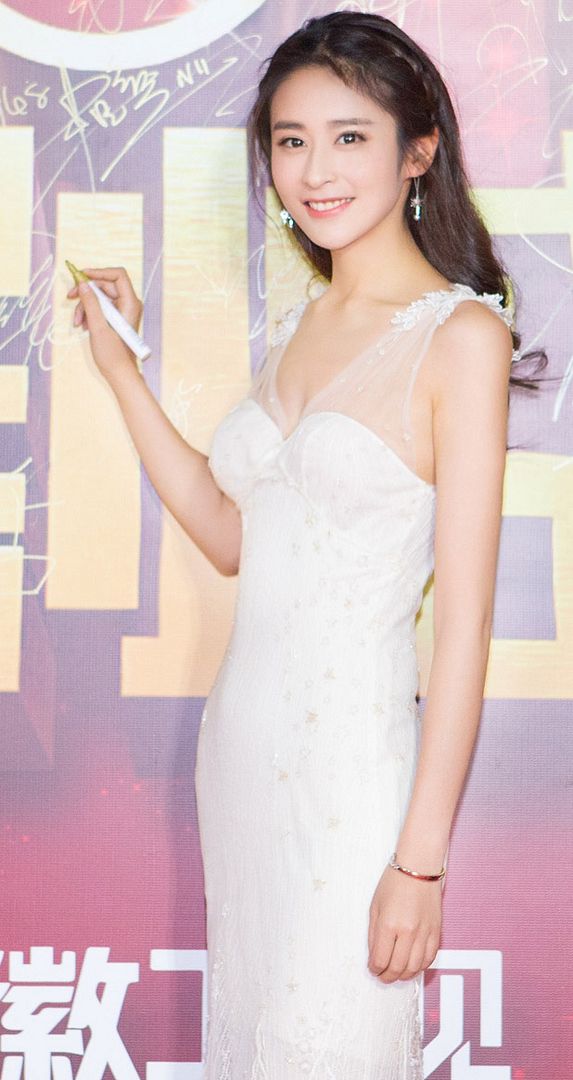 Zhang Ruo Yun looks broody in a patterned suit.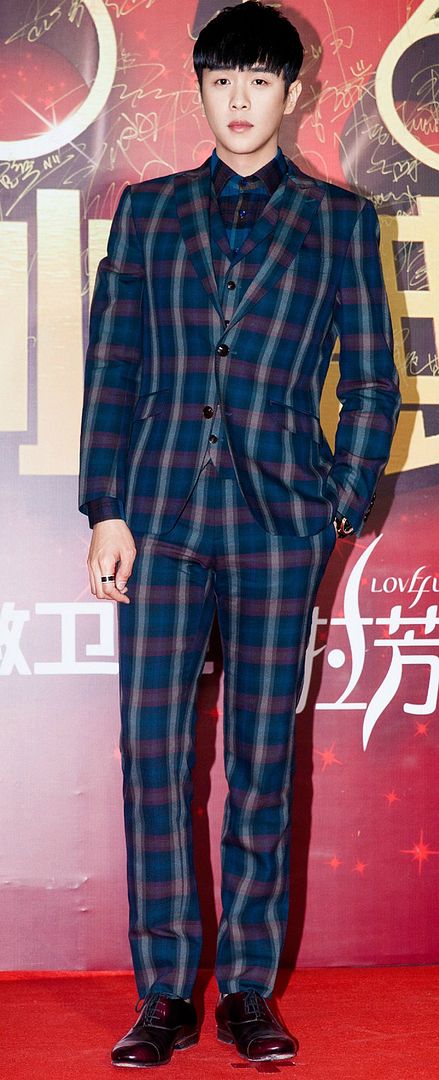 Victoria Song in a deep V-gown that makes me worried!
Nicky Wu and Chen Qiao En. She was also wearing two dresses. I like this one below better!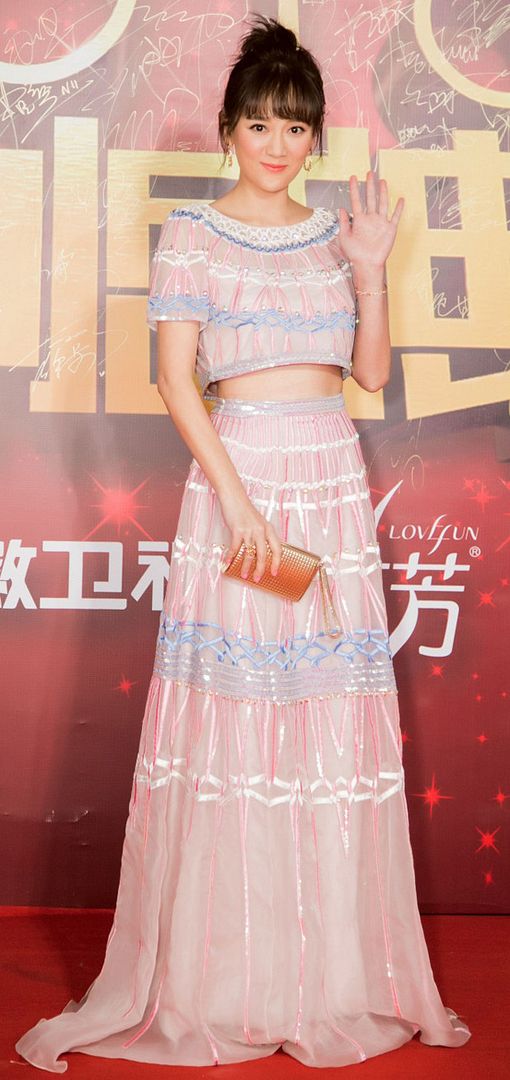 Andrew Zheng Yin.

Jiang Yi Yi.
Kan Qing Zi.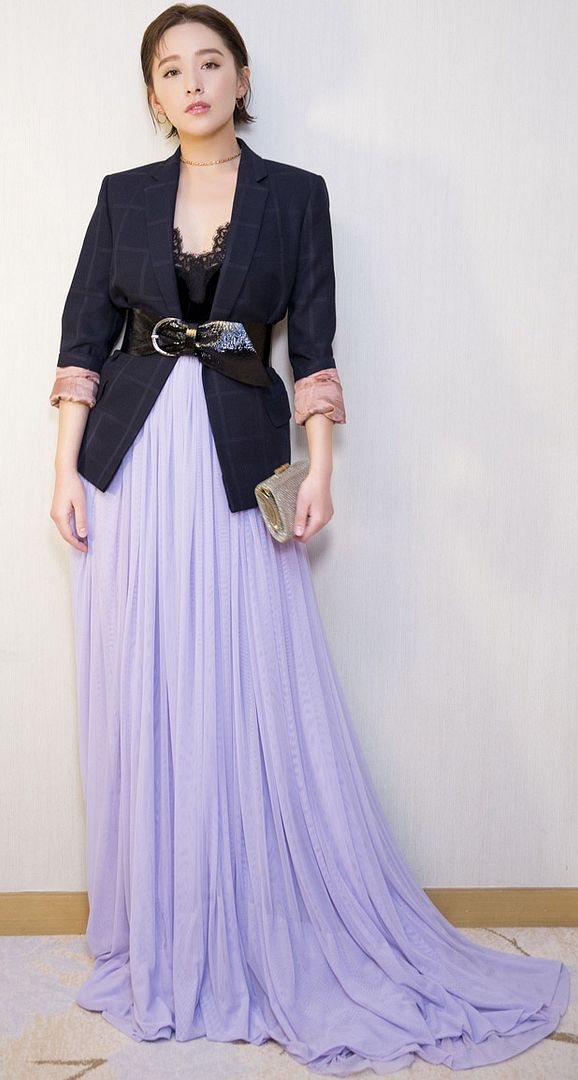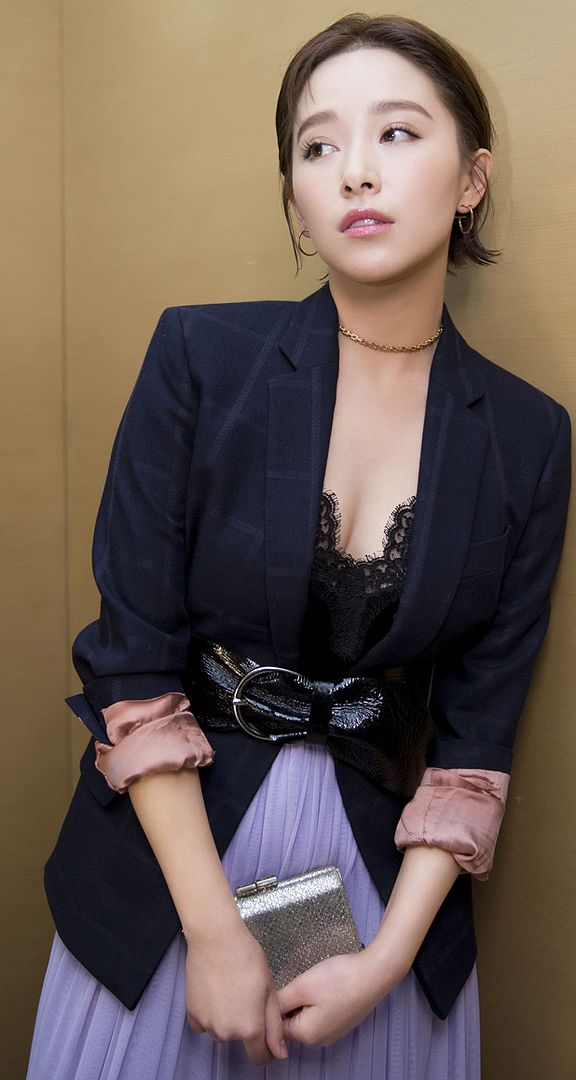 Chen Long and his wife, Zhang Ling Zhi.
Yu Xiao Tong.
Ma Su.
Ju Jing Yi. Always looking like a little princess. Love this blue. =)
Oh I like this one too! Ma Yi Li looking real edgy like fine wine.
I honestly thought this was a vampire cosplay. 3 Cookies for those who recognized him instantly? No? He's singer Hua Chen Yu!
Leo Wu Lei went through a garden on his way here…. and plucked up all the flowers.
Now the crew of The Legend of Chusen. Let's start with the leader of all shipping wars. Lol. Li Yi Feng.
Fluffy shoes? Really? XD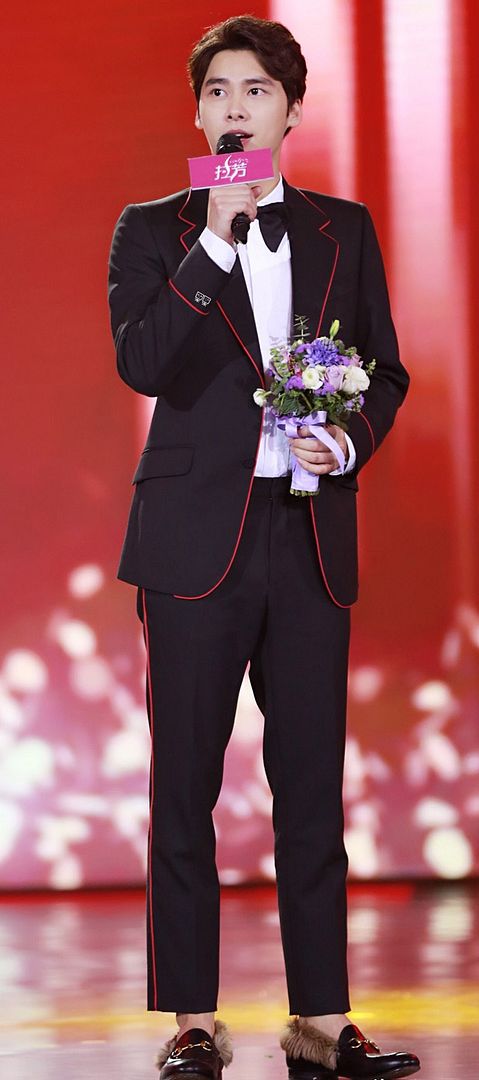 Cheng Yi. He looks WAYYYYYYYY better in ancient costume and hair.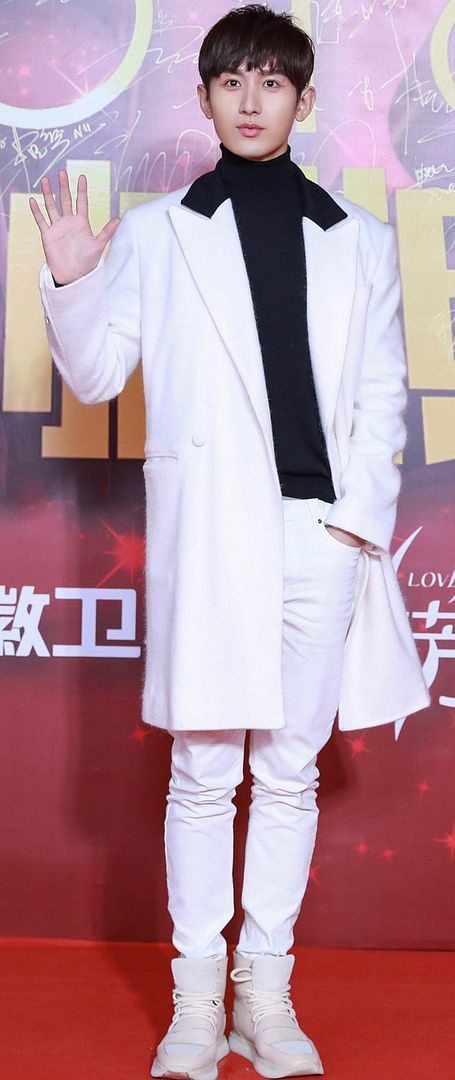 Aww, I love what Yang Zi had on today! She looks feminine and like a grown up lady. A softness that reaches out to you.
The moment she cut her hair, I've been harboring a girlcrush on this woman. Jiao Jun Yan looks tomboyish but still so cute and beaming with confidence and a level of comfort never before seen.
That smile. ❤❤❤
She wants some selfie with Chen Qiao En.
HEEE! A tall man intrudes! Godfrey Gao reuniting with his leading ladies, one from The Queen of SOP and the other from Remembering Li Chuan (walked the red carpet together).
CHEEESE! ;D
Last crew of the day. The four leads of Princess Wei Young. Anyone notice Tang Yan has this signature pose she always does? Her left leg sticks out. LOL.
See the chicken leg pose? XD Luo Jin ah, smile and show some pearls!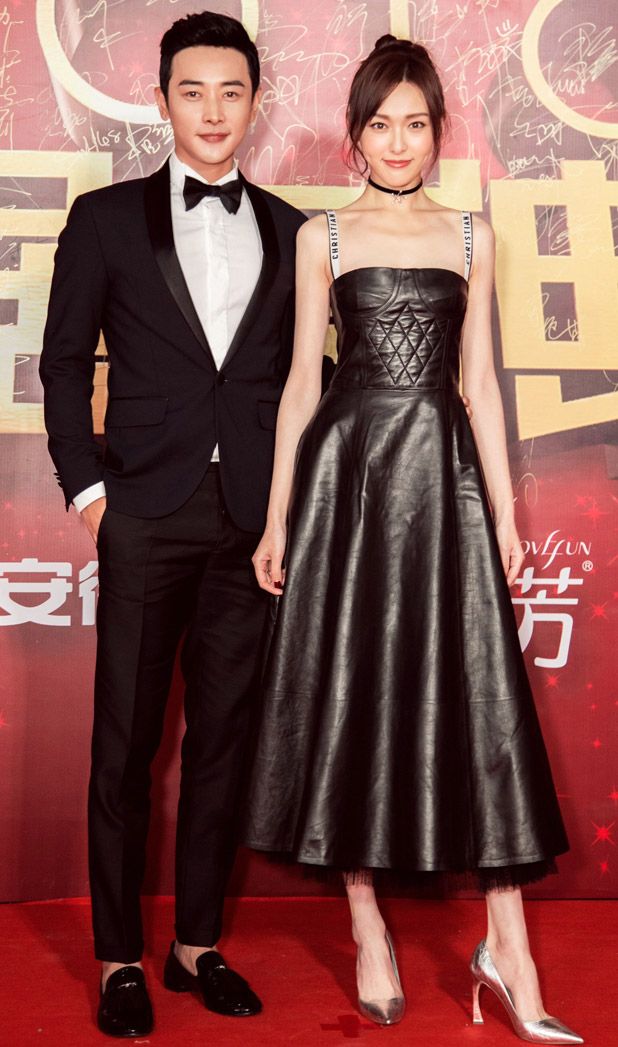 And again!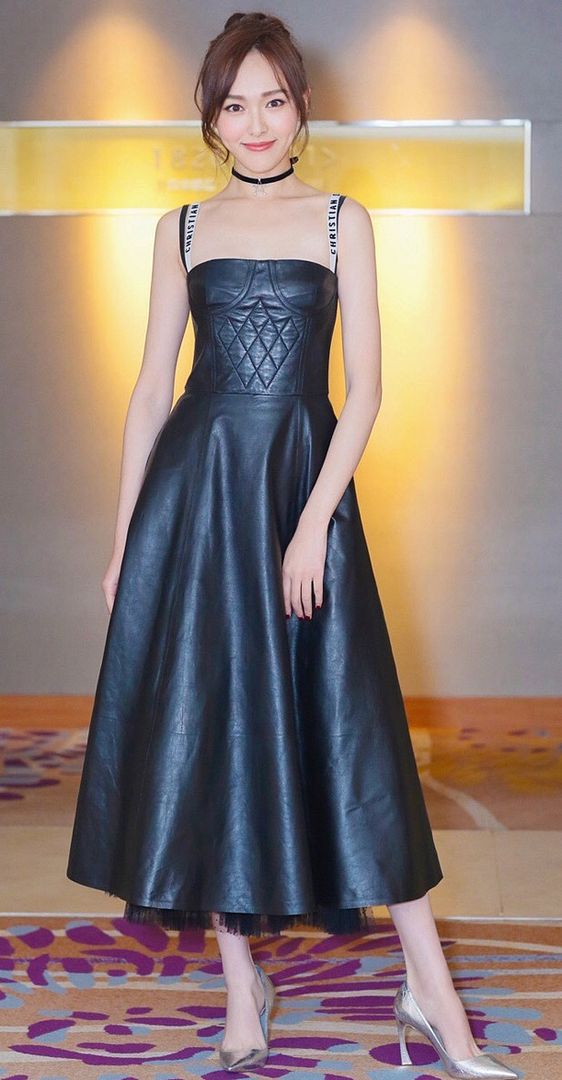 I LOVE THIS LOOK. The color, the hair, the make-up! Rachel Mao Xiao Tong. Chen Xiang is a lucky man. HEH.
Vanness Wu and his half crazy hair. =D
They sit together. Luo Jin and his muffled smile. Not used to Vanness' skinship? LOL.
They perform a song!
When she changed into another dress and it tripped under her heels. Her man came to the rescue. ;D Let me find that clip!
No boo, noooo. You don't know how to do the heart! HAHAHA.
Via: Stalking weibos
Related