New genre! Forensic webdrama, Dr. Qin Medical Examiner (法医秦明) is the drama adaptation of novel Finger Number 11 (第十一根手指) written by Qin Ming. The story goes into raw and often times gruesome details about forensic autopsy. Author Qin Ming is a graduate from Wannan Medical College and China Criminal Police College and works as a forensic physician so his behind-the-scene knowledge and education provides great background for the scripts. Zhang Ruo Yun (Noveland: Castle In The Sky) and Jiao Jun Yan (The Legend of Chusen) will lead. Yep, she's Jin Ping Er. Chop off all those wuxia hair and I could barely recognize her!
First teaser at the end of post!
Compiled Stills:
Our handsome Forensic Doctor! His dramas are coming out back-to-back this past few months.
Gorgeous shot.
His good friend, policeman from the criminal investigation department, played by Li Xian. A scaredy cat when it comes to ghostly beings. HEH. You might remember him from Chen Xiao's drama, Who Sleeps My Bro. I like this kid, he gives off good vibes.
The Doc's Assistant, played by Jiao Jun Yan. No more bright dresses and beautiful locks for Jin Ping Er. heh.
Their smiles!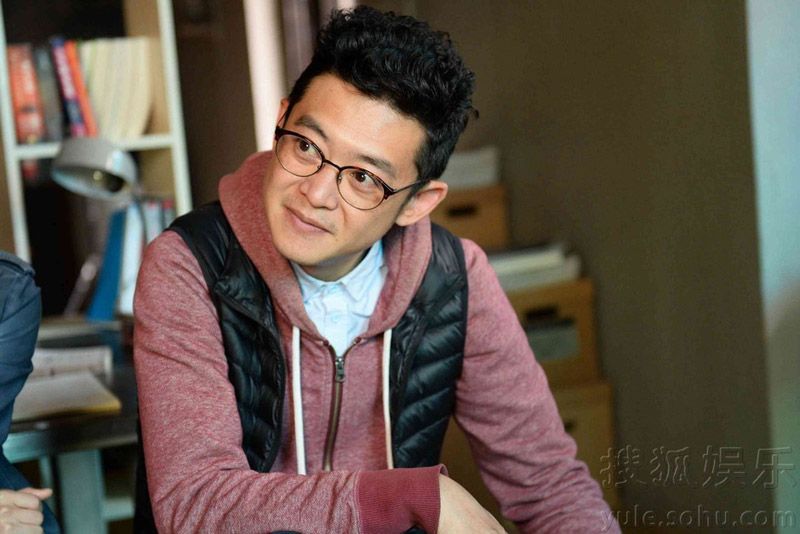 Cute Interview. 😉
First Teaser:
I haven't seen a full-fledged dedicated forensic drama in a while. The ones I recall are old TVB series. Lol. Remember Bobby Au Yeung in Witness to a Prosecution I and II? And then Bowie Lam and Floran Chan in Untraceable Evidence I and II? Too long ago… Would like some real gore since it's a webdrama… hehe.
Directed by Xu Ang (Huang Xuan's Hunter, Twelve Citizens), Dr. Qin Medical Examiner is expected to air on Sohu in October.
Via: 01