This sounds like a fun adaptation, except for the skeletal synopsis to Jin Yong's The Deer and the Cauldron. Royal Highness is the drama adaptation of novel, Back to the Ming Dynasty as a Wang Ye (回到明朝当王爷), featuring a slew of your favorite fresh faces in Jiang Jin Fu (Love Me & Convince Me), Crystal Yuan Bing Yan (The Mystic Nine), Wayne Liu (Who Sleeps My Brother), and Zhang Si Fan (Demon Girl). Our male lead is a lucky man who was supposed to die early in life but is spared by the Hell Emperor after he saved a person and is given three years to live. With his smooth talk with the soldiers in hell, he's reincarnated back to Ming dynasty into the body of a young scholar – who is neither a great scholar or great fighter. But somehow, he manages to achieve great things in life, becoming a Wang Ye, being best friend with the king, winning wars and building a legacy behind his name, including a long line of beautiful wives.
Yep. Exactly like Wei Xiao Bao – my least favorite hero! What to do? >.<
Character Posters:
Jiang Jin Fu. The costumes for this production are stunning! Lookie!
Crystal Yuan Bing Yan. His first docile wife.
Wayne Liu Rui Lin. Tenth emperor of the Ming Dynasty. He reminds me of Kenny Kwan. Heh.
Zhang Si Fan. Has a bromance with the hero. Of course.
CiCi Wang Zi Xuan (Princess Jieyou). Another wifey… good with martial arts…
Wang Li Dan. Another wife…. Someone keep track for me…
Amy Chen Hao Yu.
Allison Lin Yu Xi.
Liu Yan. Even her? Jiang Jin Fu, you lucky duck.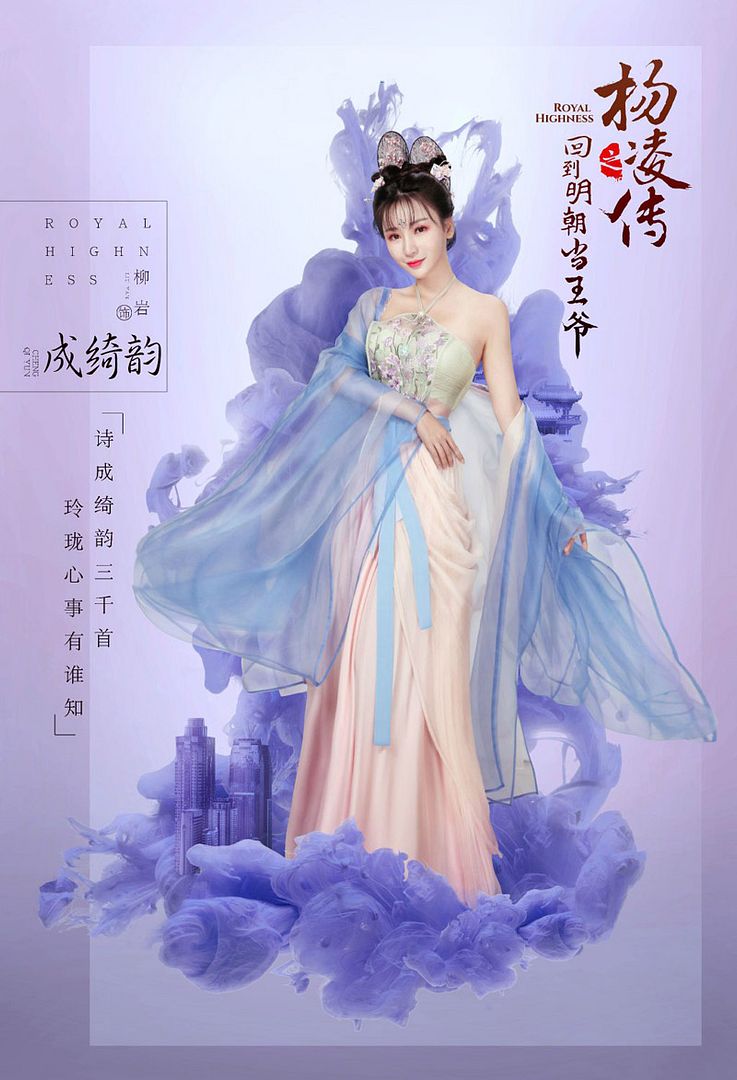 BTS.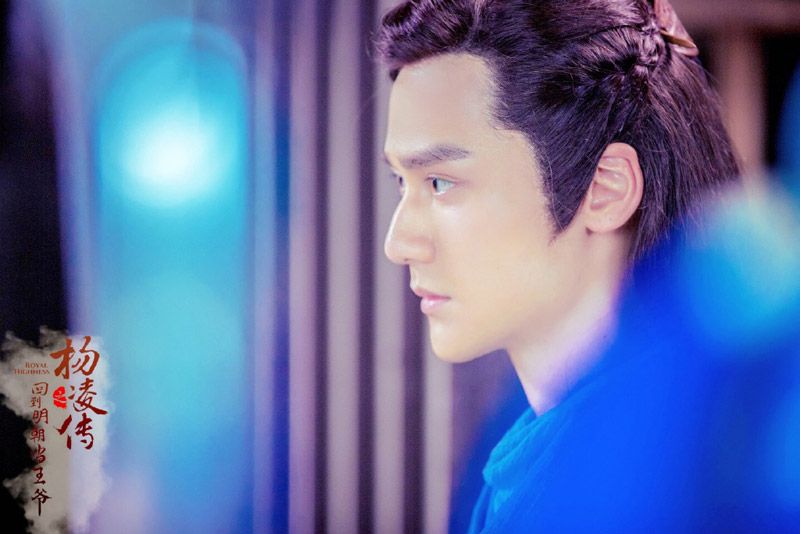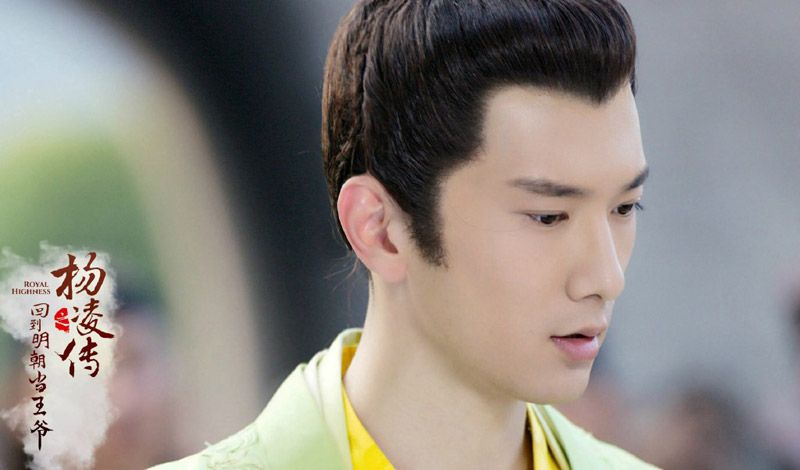 The Chibi drawings are so cute.
Directed by Hsu Chin Liang (Wind and Cloud), Royal Highness plans to have 40 episodes. Filming is still in session.
Via: 01