Holy Krap. The supporting female actresses are the bomb. So many beautiful faces for King Wallace Huo to romance and for Lady Zhou Xun to contend with (..not possible?) Oh heck, we know Ruby Lin wins hands down at the end of the day (heh.) Ru Yi's Royal Love In The Palace (如懿傳) focuses on the fierce harem battles during the reign of Qianlong Emperor and is ready to start production. Wouldn't it be funny if Princess Zi Wei (and Huan Zhu Ge Ge) appear as cameo? Oy, the twisty twist twist. LOL.
Meow!
Janine Chang as Consort Harjol Yu (5th Prince's mother in HZGG.)
Dong Jie as Empress Xiao Xian Chun. First Empress Consort of Qianlong Emperor.
Tong Yao.
Xin Zhi Lei.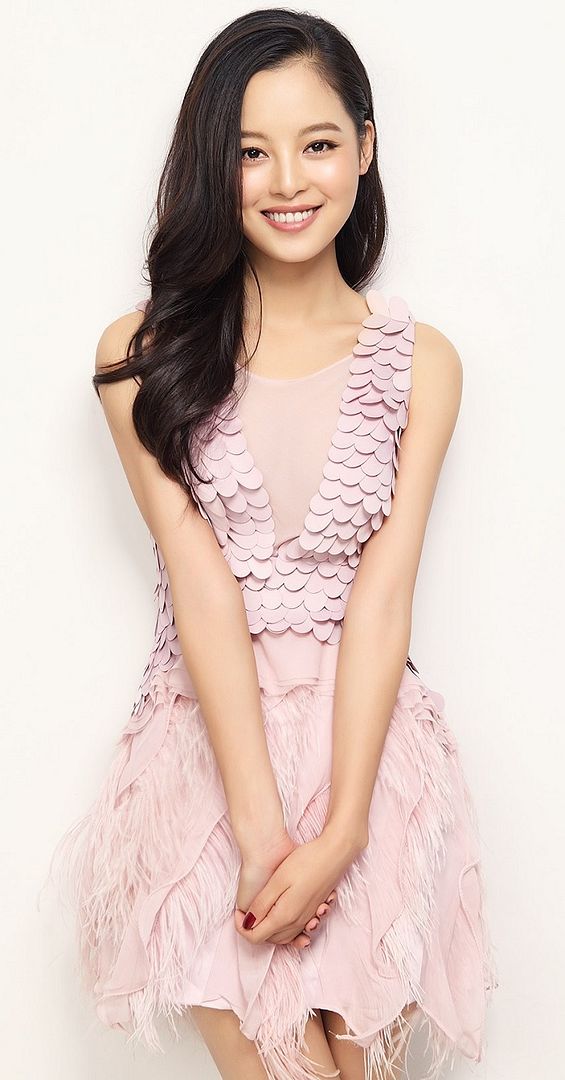 Li Chun. Oho! I remember you missy. Your character should've been chopped to pieces along with Mo Yan. She's supposed to play Consort Ling – the kind-hearted consort who is always helping Little Swallow and Zi Wei. LOL. Too funny.
Vivian Wu Jun Mei. As Empress Dowager.
Amy Chen Hao Yu. Her dimples are making netizens swoon. Honestly, so am I.
Zeng Yi Xuan.
The lonely male – Jing Chao (Chinese Paladin 5 and Decoded). Oh Poor you… LOL.
From the same time that brought you the epic harem dramas, Empresses In the Palace and The Legend of Mi Yue, Ru Yi's Royal Love In The Palace is based on the long-running novels Harem: Zhen Huan Chuan written by female writer Liu Lian Zi.
Via: 01