A shorter batch because it mainly comprises of promotional videos (so many!!) for this past week only. Have a great Happy 4th of July people! Stay safe and away from walking fire crackers!!
=======> ♦ New trailer for Tomb Raider (盗墓笔记). Sandra Ma looks amazingly badass! Girlcrush. Boran is also stealing my heart….
=======> ♦ 'Sweet' Music Video for Never Gone (致青春·原来你还在这里) with Liu Yi Fei and Kris Wu, along with a special interview with cast. English-subbed by Kris and Lu Han's fans. The sweet thing about Korean idols is really the devoted fanbase they have in translating news for international fans. The raining scene though! I don't think any man in this world could reject Yi Fei's offer of marriage. hee!
=======> ♦ New Trailer and stills for Lu Shan's Sweet Sixteen (夏有乔木雅望天堂). She, along with Han Geng, Kris Wu, and Joo Won will play out a tragic storyline for all sides of involvements.
=======> ♦ Summer's Desire (泡沫之夏) with plentiful of bubbles and beauty and chemistry. I'm telling ya, these promos are tricking my poor heart to watch this film! BAH.
=======> ♦ The Legend of Chusen drops new BTS.
=======> ♦ Hot Girl (麻辣变形计) with Ma Ke and Dilraba Dilmurat releases new opening themevideo "Fighting Day" sang by Ju Jing Yi.
=======> ♦ Opening Themesong for dan mei drama, Love Is More Than A Word (识汝不识丁), by Han Lei.
=======> ♦ Angela Chang's new music video for "Before Goodbye" has this uber hot actor who looks like Godfrey's twin brother with the facial hair. HOTNESS ALERT! His name is Li Zhi Zheng.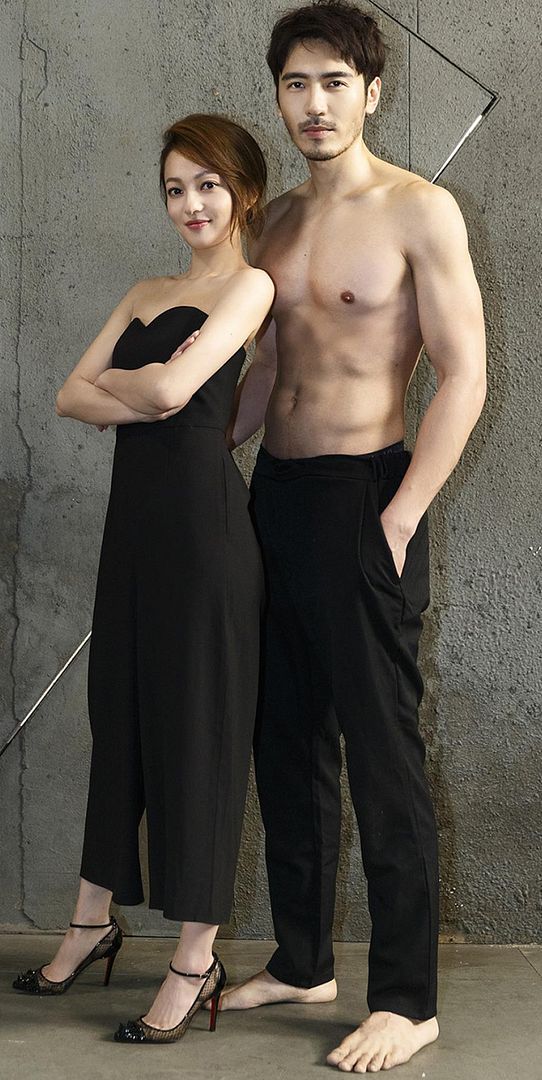 =======> ♦ Ruby Lin's Singing All Along (Chang Ge Xin, 秀丽江山之长歌行) will finally…FINALLY meet the small screen audience on July 26th. New Stills ENGRAVED with the released date. HAHHA XD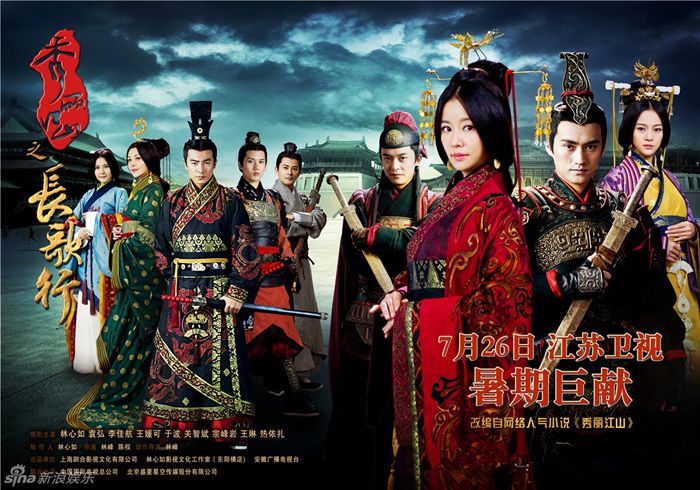 =======> ♦ So Young (致青春) Drama Version drops new promotional stills and videos. Premiering July 11th.
=======> ♦ Webdrama Finding Soul (超少年密码) with TFBOYS releases new trailer. Premiering July 11th also.
=======> ♦ Cute BTS clip of Yang Rong and Johnny Bai Yu filming The Titanic Pose for Memory Lost (美人为馅).
=======> ♦ Third trailer for Taiwanese drama Prince of Wolf (狼王子) and two songs from the soundtrack are sung by Bii. Premiering on July 3th! The perverted wolf boy is interested in the heroine's lips! "Be my mate, I'll protect you forever!" HAHAHA. Reminds me of My Girlfriend is A Gumiho. I'm gonna watch this for sure!
=======> ♦ Yang Mi, Mark Zhao, Alan Yu, and Dilraba have all wrapped up filming for the drama version of Three Lives Three Worlds – Ten Miles of Peach Blossoms (三生三世十里桃花), this week.
=======> ♦ Jin Dong and Bai Bai He dining and smiling together for a sneak peek of their medical drama, The Surgeon. I'M SO JELLY. Eating lunch with Jin Dong. =(
=======> ♦ Seven Tang Song Yun and Kim Tae Hwan will be the leads in new novel-to-drama adaptation called Lying Girlfriend or My Girlfriend Who Lies (谎言女友). HA! Is this boy going around wooing all the cute Chinese actresses?! Janice and now Seven?
=======> ♦ Gina Jin joins a new webdrama, one of the series in the franchise of Ghost Blows Out the Candle, called 鬼吹灯之牧野诡事. She will be starring alongside Darren Wang (Our Times, YAY for him!) and Wang Yue Xin (With You) Filming begins on July 16th.
=======> ♦ Tong Da Wei, Chen Dou Ling, and Song Wei Long are up for a new movie tentatively called One Who Destroys Dream (破梦者). Briefly, the premise is about entering a virtual reality game and uncovering the big secret in order to save trapped gamers.
=======> ♦ Chinese film adaptation of Japanese Novel, 5 Centimeters Per Second, written by Makoto Shinkai, is underway.
=======> ♦ Chen Xiao and Sun Li are up for drama adaptation of a novel temporarily called 那年花开月正圆. Filming begins in September.
=======> ♦ The Fated General (霍去病) with Zhang Ruo Yan as lead will also star Alan Yu, Bai Yu, and Victor Huang. Filming begins in late July.
=======> ♦ Wan Qian and Jing Tian are co-female leads for the upcoming drama adaptation of 大唐后妃传之珍珠传奇 written by Cang Ming Shui (沧溟水). Filming begins soon in mid-July. I'm gonna temporarily translate the name to The Tang's Empress – Legend of the Pearl. The novel has been adapted before in 1987 by CTV. Nope. I do not recall it. It's a palace drama. This is interesting because 3 years ago, Tang Yan was supposed to play producer + heroine.
=======> ♦ New movie, Chasing After Criminals (缉凶者) adapted from the novel A Criminal's Mentality · Light of The City (心理罪·城市之光) confirms Deng Chao and Eddie Peng in a game of cat and mouse. The question now is… who is cat, and who is mouse?
=======> ❤ Zhao Li Ying's News:
1) New Trailers for The Mystic Nine. Ending Themesong is also revealed. Airing on July 4th.
Ending Themesong:
2) Filming for Princess Agents is still kept under wraps, but some fantaken pics were released this week, showing Li Ying and Shawn Dou snacking on site. SHAWN LOOKS SO HANDSOME. THANKS GOODNESS FOR GOOD HAIRSTYLE! And she looks cute! WEEE~
Translating is harder than I thought mainly because I have no time. 🙁 Please don't kill me!
3) Li Ying shooting a commercial for a brand of pad. Lol. American and Asian artists are very different in the money-making aspect of commercials.
4) Actress Yoki Sun Yao Qi is under fire for bringing up the dating rumors between Chen Xiao and Zhao Li Ying and kinda confirming it was true. Yumama saw the news and spoke up, basically calling her a nosy outsider for poking her nose in other people's business. Miss Sun then apologizes this morning, saying that it's her first time doing live recording and was nervous and let things slip. Honestly, this news doesn't ruffle my feathers at all because in my heart, they did DATE. Lol. But everything is in the past, so let it gooo ~ Let it gooo ~ Don't fight lar~
Via: 01