Don't know why I'm so excited about this drama?!! Please don't judge me! Lol. It's like an irrational thirst for dysfunctional story covered by pretty pretty people with endless angst. At least it will be addicting? The only Yumama's drama that wasn't addicting to me was Yun Zhong Ge, which defied all of Yu's factors to be non-stimulating. XD Anyhoo, the 10-minute trailer is packed with spoilers so I will warn you fairly that many deaths are shown in the last 4 minutes. Skip if you don't want to know. Otherwise, it shows what tragic circumstances befall on our heroine and her family when a jealous rival intends to end her, forcing her to draw blood and ascend the throne to the Demon world. *clasps hands together jubilantly*
*Please be better than the other Demon Girl who failed me. LOL.*
Stills:
Press Conference on June 26th.
Aww. Cutie pies!
Photobombed!
More stills. Our OTP.
Li Yi Tong. The contrast and colors!! Ah~~~
Zhang Zhe Han pointing a gun at Steven Ma!
Joe Xu Hai Qiao with main villain He Rui Xian. She looks exactly like Ady!! OMG. She should've been Ady's daughter in here!
Right??!!
Johnny Huang Jing Yu.
With Wu Jia Yi.
Song Wei Long with Wu Jia Yi.
Little sister, Angel Cheng Zi Ning.
Mr. Thick Brows, Zhang Si Fan.
Posters.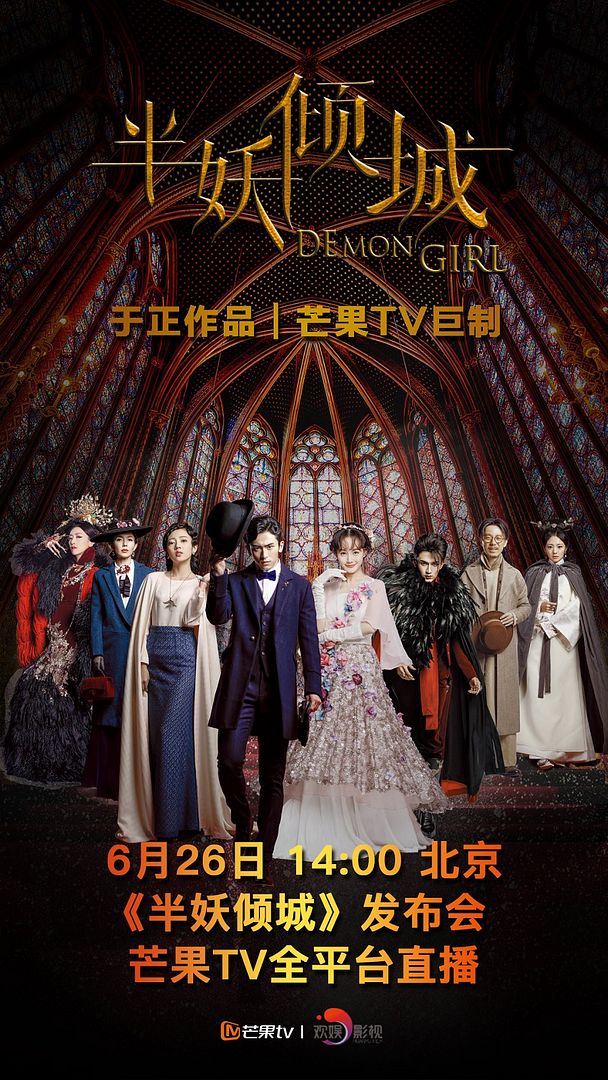 Trailer and Music Videos:
We Are One – Yisa Yu (Opening)
Love Song – Mickey He (Ending)
Demon Girl will meet audience on June 30th.
Via: 01