The news needs to slow down! I shut my eyes for four hours and more news comes out. The new adaptation of Gu Long's novel has dropped its first English-subbed trailer. It's three-minute long with an instrumental background, but keep your volume at a low level because at some point, Yang Rong lets out a high-pitched scream after her fallen lover, Hawick Lau. Girl hasn't been watching wuxia dramas, no one dies falling off a cliff. heee!
Stills:
Older characters. Li Xun Huan "Yan Kuan" VS Shang Guan Jin Hong "Zong Feng Yan". heh!
Li Xun Huan's grandson, Li Huai (Hawick Lau).
Top assassin (Yang Rong).
Eve Chen Meng Yao.
Such a beautiful place to brood!
Adorable cast.
Poster.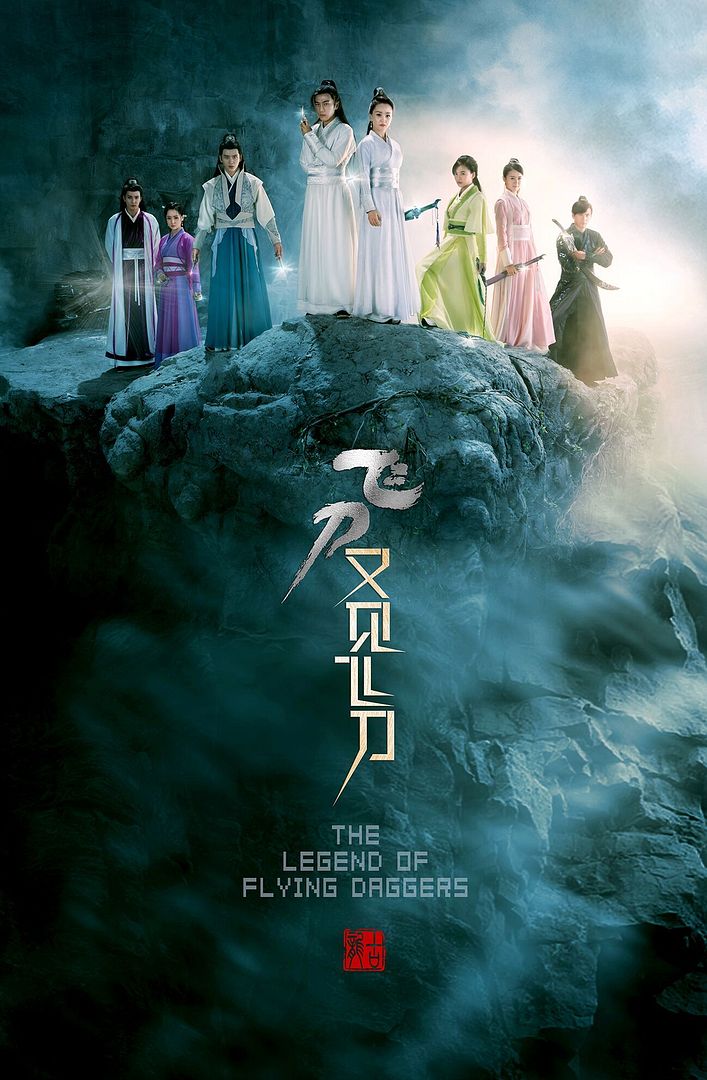 Three-Minute Trailer:
Produced by Heli Chen Guang International Media (Tiny Times), Fortune Media Corp (Women on the Breadful Tree), and Olympus Films (Ah Boys to Men 3: Frogmen). In charge of editing the drama script is Rao Jun and the three directors are Liang Sheng Quan (Legend of the Ancient Sword), Huang Jun Wen (Legend of the Ancient Sword), and Liu Guo Hui.
Via: 01