So I haven't been talking about this drama since…the last time, mainly because so many things change week after week! Because of the push back in production, some of the earlier confirmed actors had to bow out. Production began 3 days ago on the December 5th, and the crew has been releasing costumes for some of its characters. Where is Li Yi Feng? He's busy promoting movies and doing CFs. Lol. As for Angelababy…sigh. I'm confused now because of the constant yes and no from the news. I guess we will get our confirmation once they release her character posters. As for now, take a look at the sea of blue in the designed costumes for Andy Yang Zi, TFBOYS, Qin Jun Jie, and more! The Legend of Chusen: Qing Yun Zhi (诛仙:青云志), is adapted from a Chinese fanasy novel Zhu Xian written by Xiao Ding (a game version called Jade Dynasty (read more about the game story)) and follows the epic battles between the human sects (main one being Qing Yun sect) with thesupposedly demigod tribes over the secrets of immortality and martial arts invincibility.
Step aside, Zhu Mountain, we have a new sect to bash! Lol. JK. I hope this righteous sect will be portrayed better. 🙂
**NOTE (12/11/15): Added more photos.
Character Posters:
Li Yi Feng as Zhang Xiao Fan. NO PICTURES RELEASED YET. His character is from Qing Yun sect. The story basically follows two youths, Xiao Fan and Jing Yu, after their whole village was massacred in one night. Both were saved by Qing Yun sect and raised differently. Xiao Fan is an ordinary kid and is sent to do chores in the kitchen while Jing Yu, the extraordinary one of the two, is given chances to learn the highest skills in Qing Yun sect. A lot more events happen and eventually Xiao Fan is pushed to the dark side and he follows Ghost King and gets a new name in Gui Li (Ghost Tears).
Angelababy (??) as Bi Yao. NO PICTURES RELEASED YET. She's Ghost King's daughter. Looks like there will be two female leads and from the spoilers that I read, one will die/stay in a coma. It's an epic love triangle, they say.
Andy Yang Zi as Lu Xue Qi. The next generation of young talented disciples of Qing Yun sect. Aside from her cold beauty, she's a no non-sense type of person with a passionate heart. I think she fits the bill.
Qin Jun Jie as Ceng Shu Shu. A disciple of Qing Yun also. He's currently in The Legend of Qin as Shao Yu.
Cheng Yi as Lin Jing Yu. Xiao Fan's childhood friend. Oohhhh I like him.
Tina Tang as Tian Ling Er. Innocent and kind. She's Xiao Fan's first love.
TFBOYS' Wang Yuan (Roy) as kid version of Xiao Fan (LYF's character).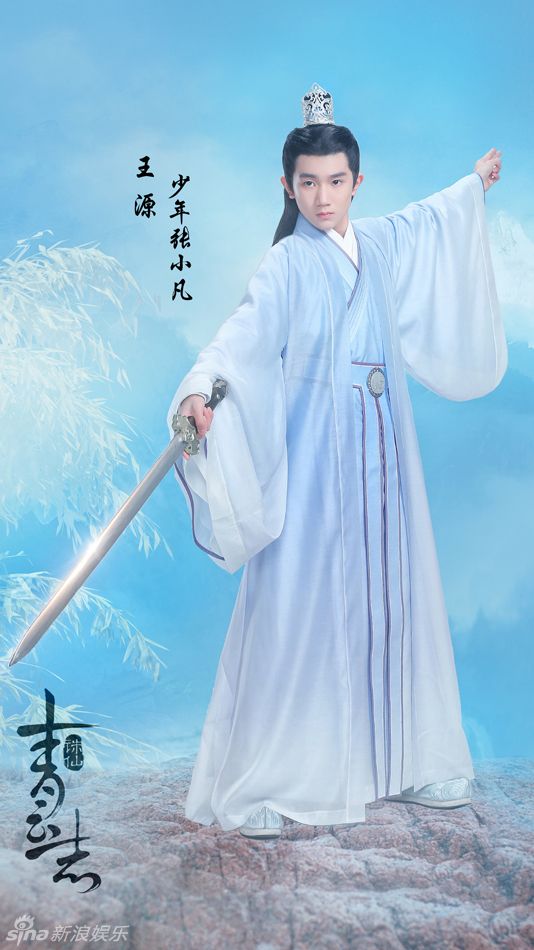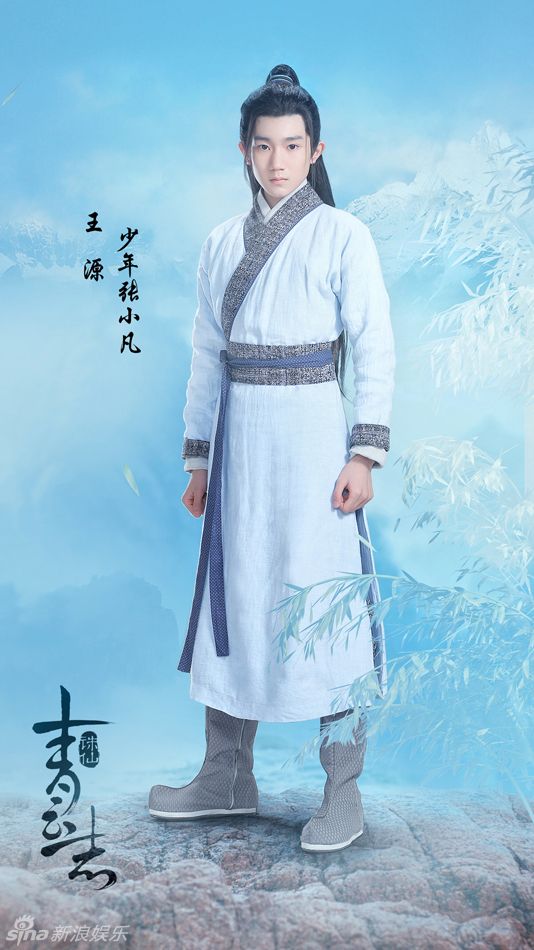 TFBOYS' Wang Jun Kai (Karry) as kid version of Lin Jing Yu (Xiao Fan's best friend).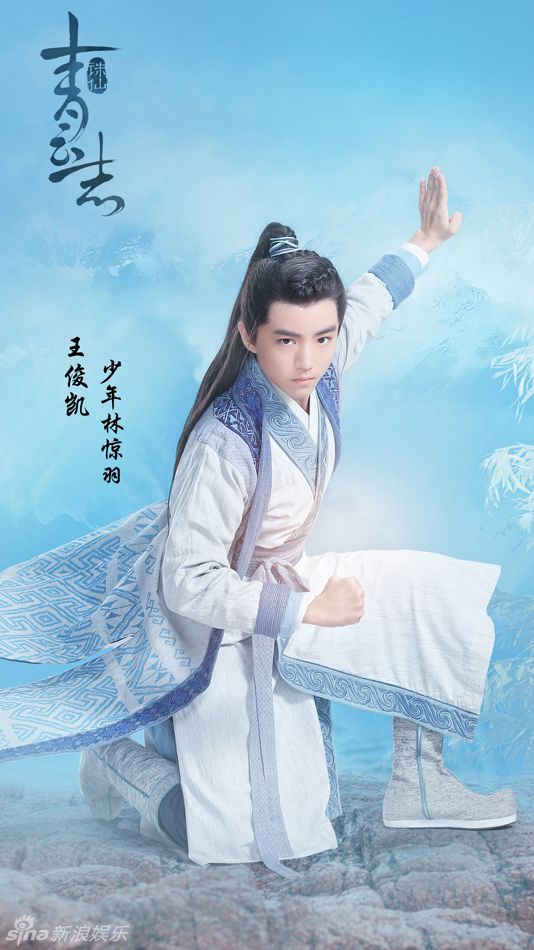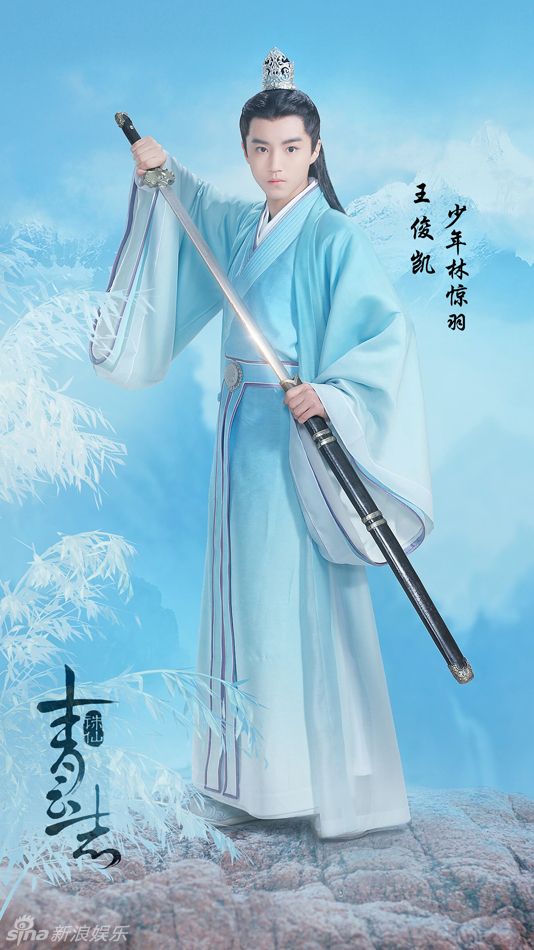 TFBOYS' Yi Yang Qian Xi (Jackson) as Xiao Qi.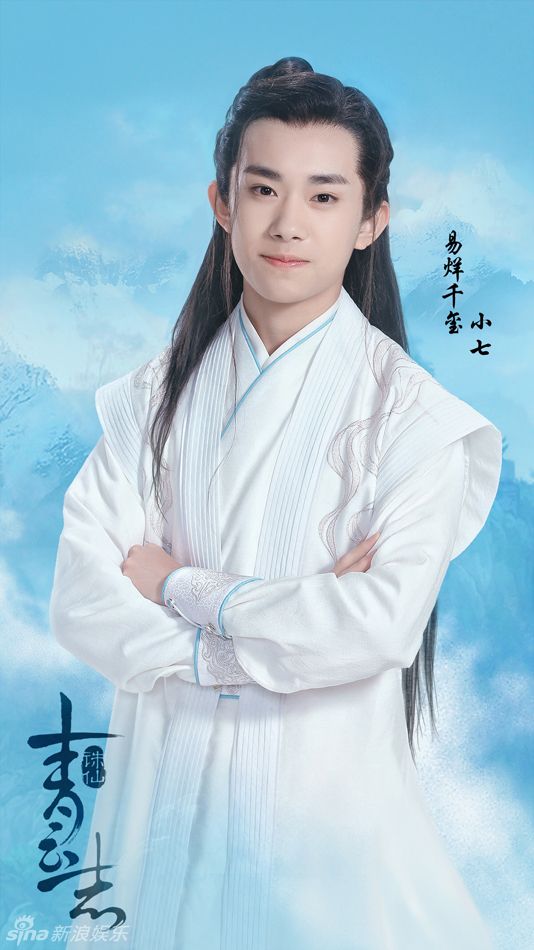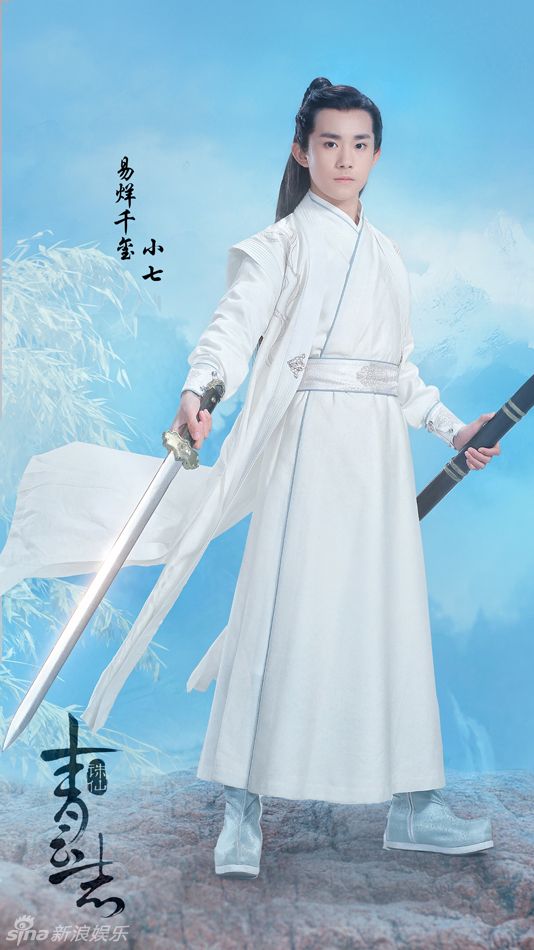 People from the Demigod Tribes. First up is Edward Zhang Lu Yi (Love Me If You Dare). He's gonna play Ghost King.
Che Xiao as Ghost King's wife.
Wei Wei.
Xiong Nai Jin.
NOTE: You can read some of the translated chapters of the novel here (click). I'm very tempted.
Added 12.11.15. This is Mao Zi Jun. You look so handsome but you're evil and ruthless? 🙁
Liu Xue Yi.
Leon Li Chen Hao.
Pu Shuo.
Produced by Huan Rui Century Television Media Co (Young Sherlock Di Ren Jie, Ancient of the Legend Sword) and directed by Zhu Rui Bin (The Classics of Mountains and Seas, Ban Shu Legend), The Legend of Chusen: Qing Yun Zhi will be edited by its own author, Xiao Ding, and has 50 episodes.