Wow. The levels of women power in this drama is no joke. From the same team that brought us Legend of Zhen Huan (Empresses In The Palace), The Legend of Mi Yue features a solid line-up with Sun Li, Liu Tao, Jiang Xin, Ma Su, Alex Fong, Huang Xuan, and Gao Yun Xiang. They are expected to stir up a storm this Christmas. Are you ready to give up your presents and gift-wrapping time to pull some hair (hopefully not your own)?
Stills: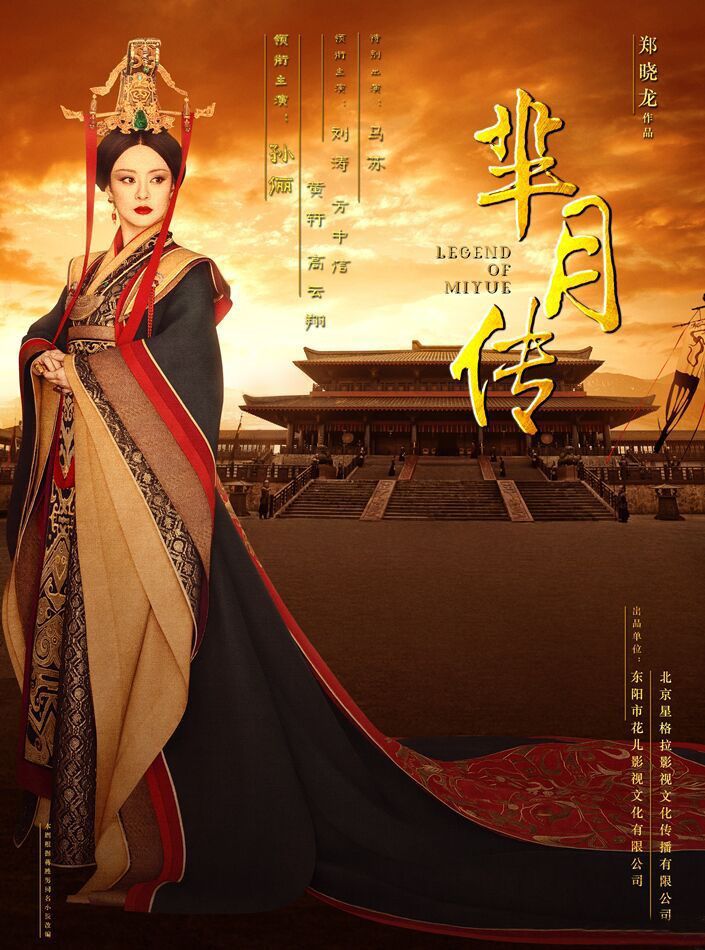 Adapted from the novel by Jiang Sheng Nan, the drama details the legendary life of Mi Ba Zi, a young girl who lived in Chu during the Warring States period. She was sent to Qin as a concubine and part of her sister Mi Shu's dowry, separating her from first love Huang Xie. Ying Si passes away while his sons are still battling for the throne, and ultimately, Ying Dang comes out as the successor. Mi Yue is banished to Yan with her son. However, Ying Dang suddenly dies, leaving Qin in a state of chaos. Mi Yue enlists the help of Yi Qu of Xiongnu's army, successfully returning to Qin, suppressing political revolts and instates her son Ying Ji on the throne. Thus, Mi Yue became the first Empress Dowager in China's history. [Credit: Wiki]
Sun Li as Mi Yue and Liu Tao as Mi Shu. They are sisters and when Mi Shu marries the Emperor of Qin – Ying Si (Alex Fong), Mi Yue becomes a consort.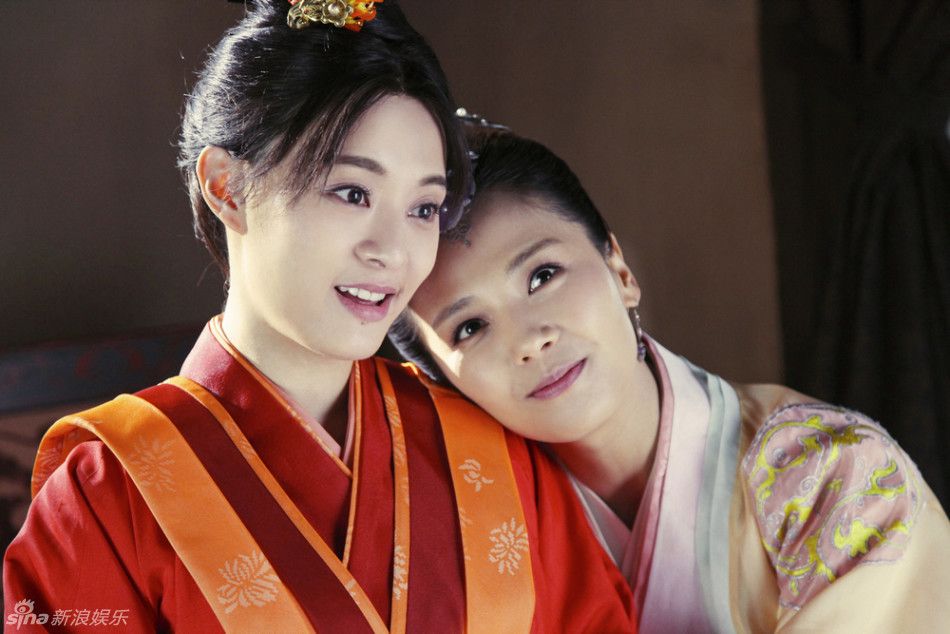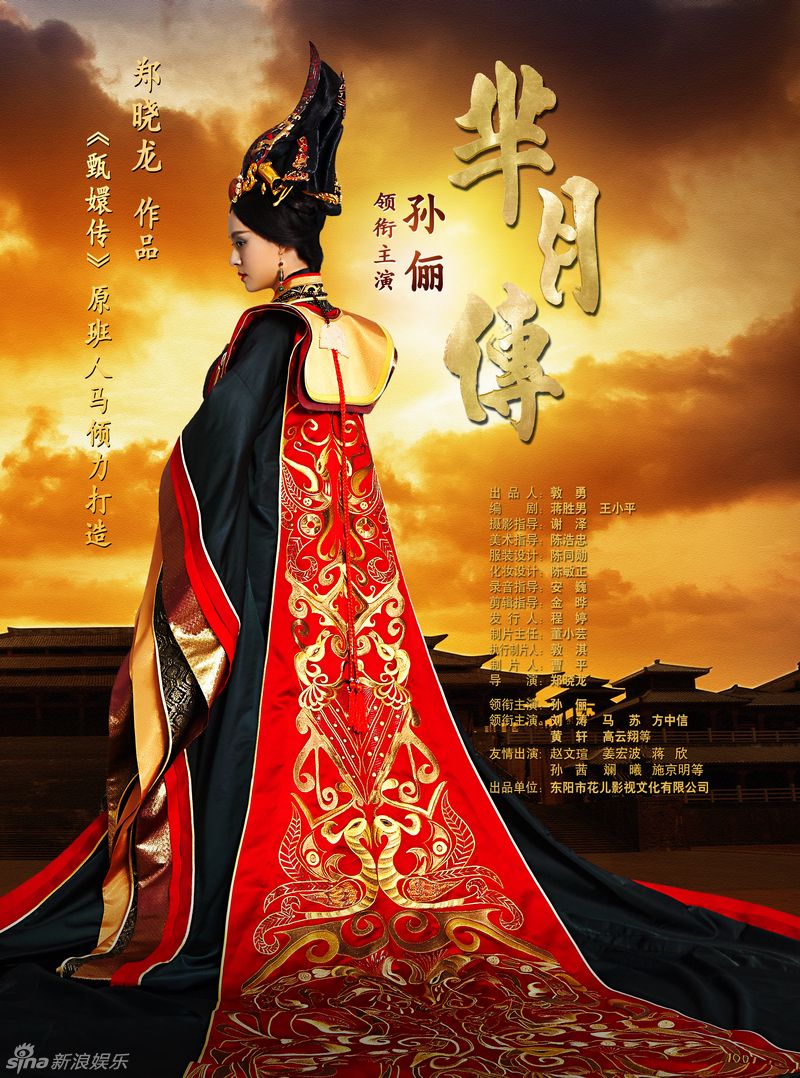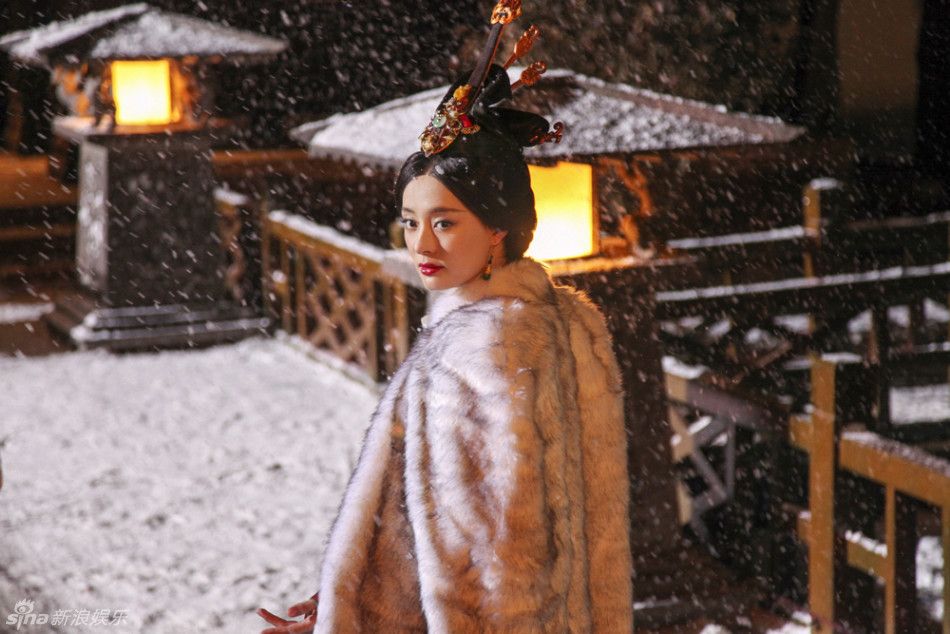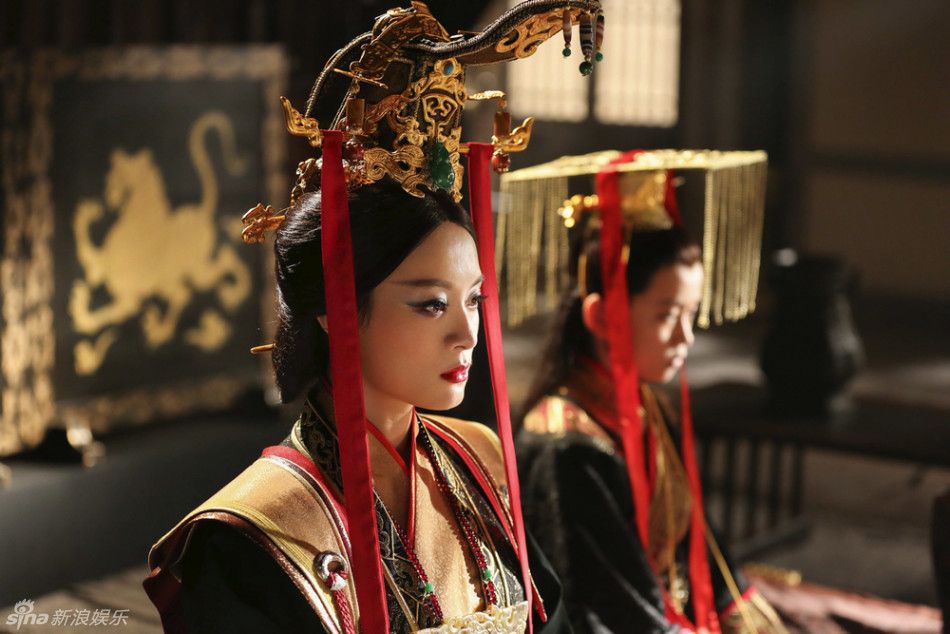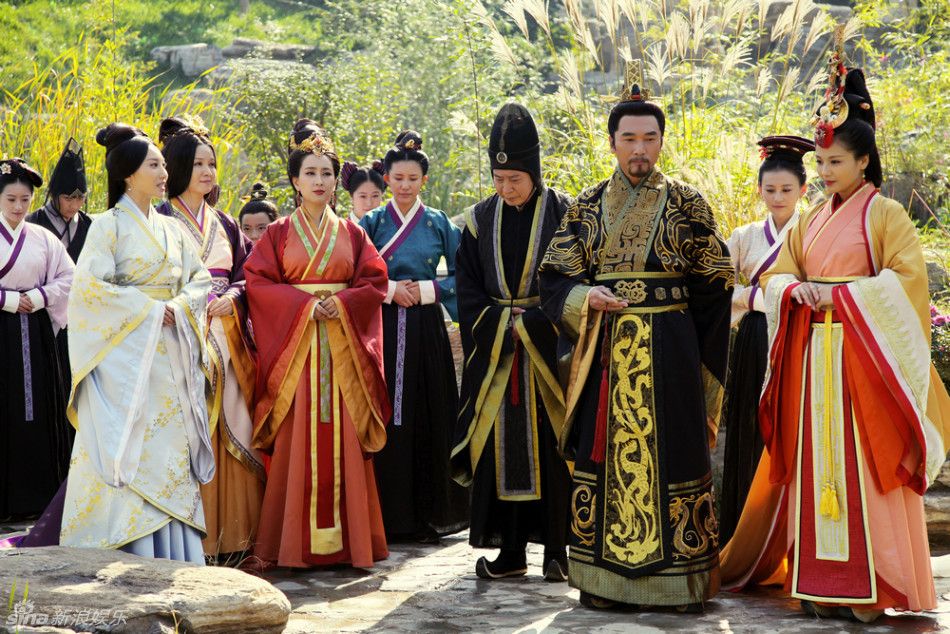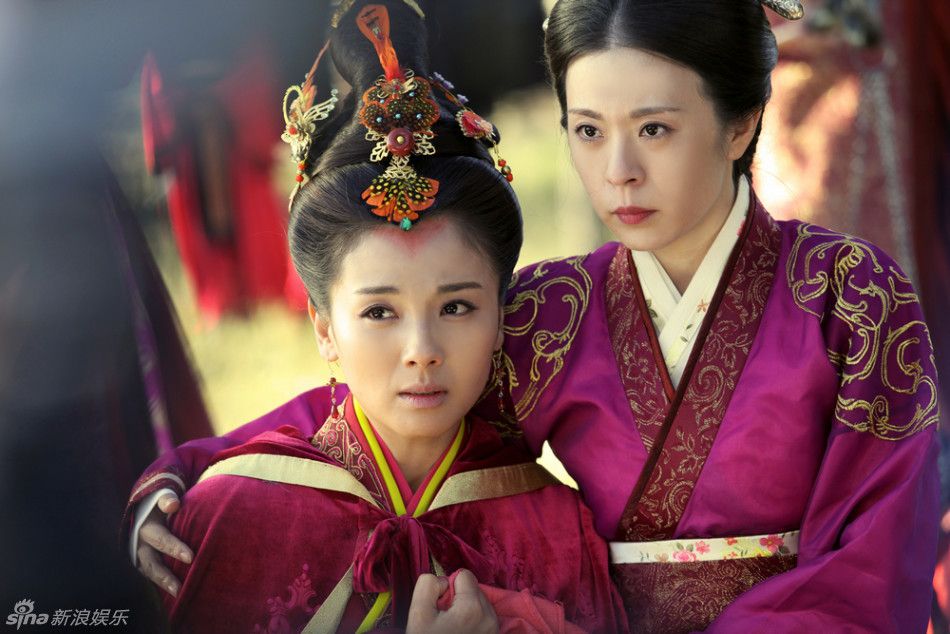 Alex Fong as Emperor Ying Si.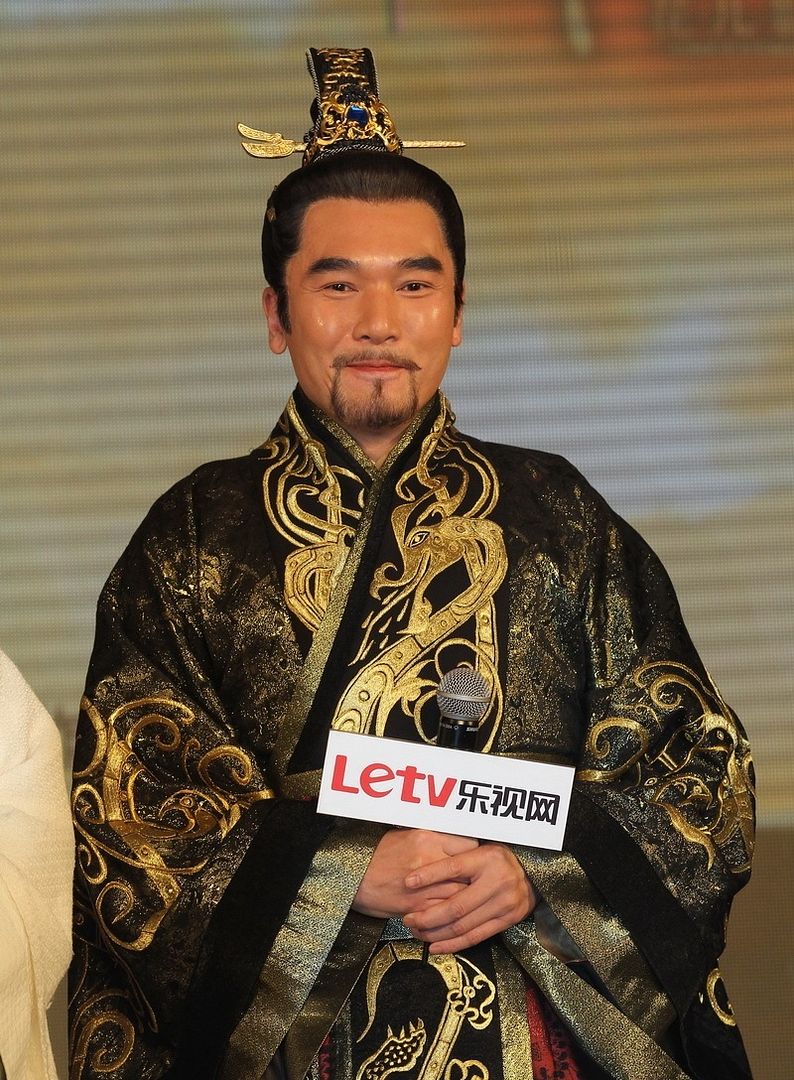 This is a very creepy picture of Sun Li (to me.)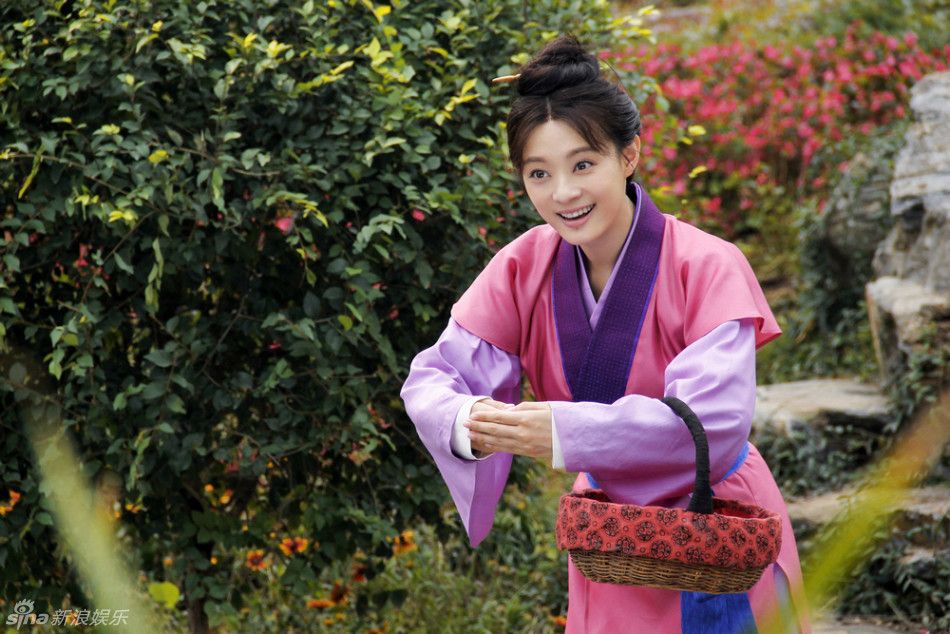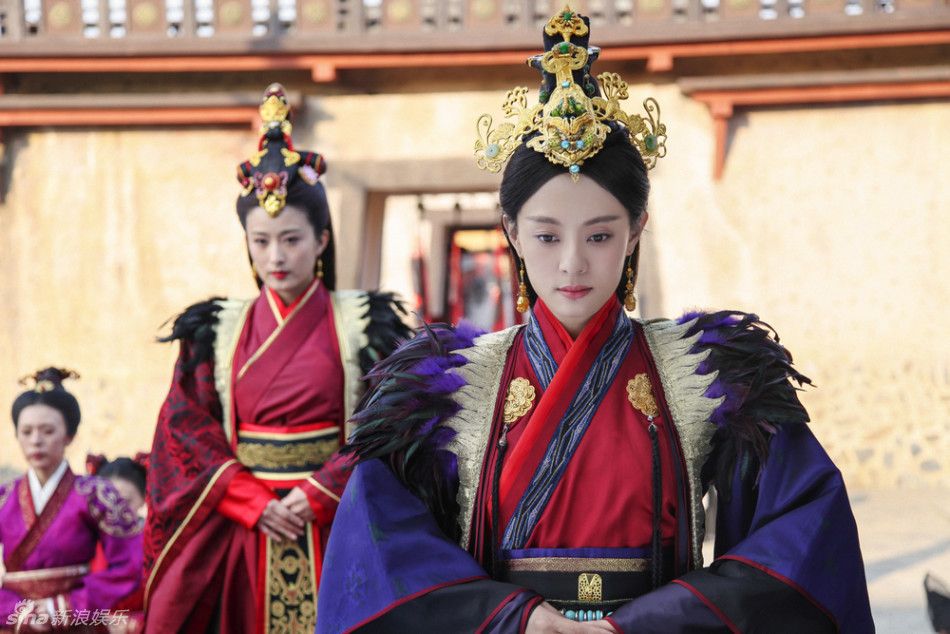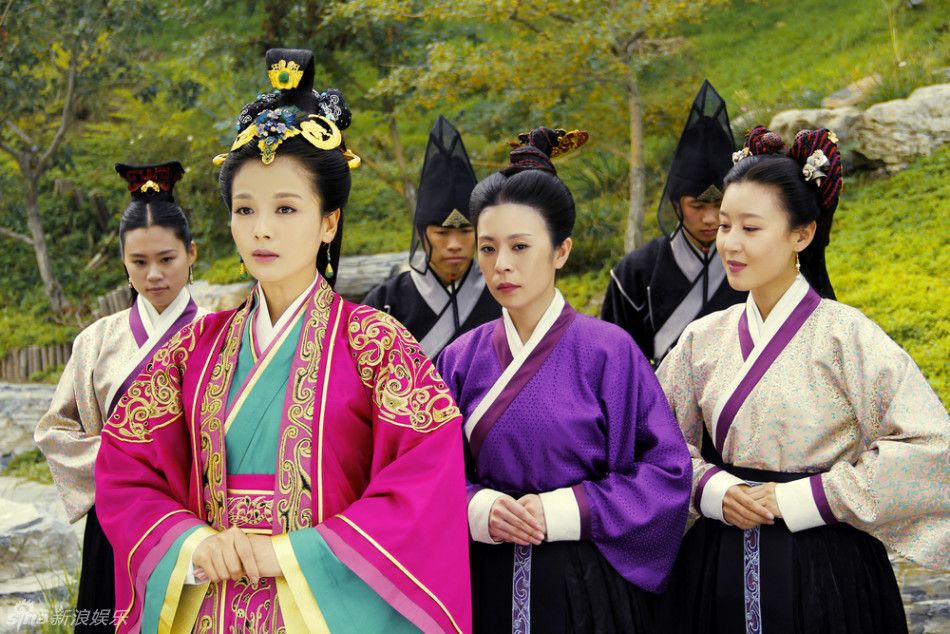 Mi Yue and her childhood sweetheart, Huang Xie, played by Huang Xuan (Imperial Doctress). He went missing after saving her and falling over a cliff. As always in wuxia/period dramas, falling over a cliff means that the person will show up later unharmed. Heeee!
I can't take you seriously with the crooked bun, Mister. Lol!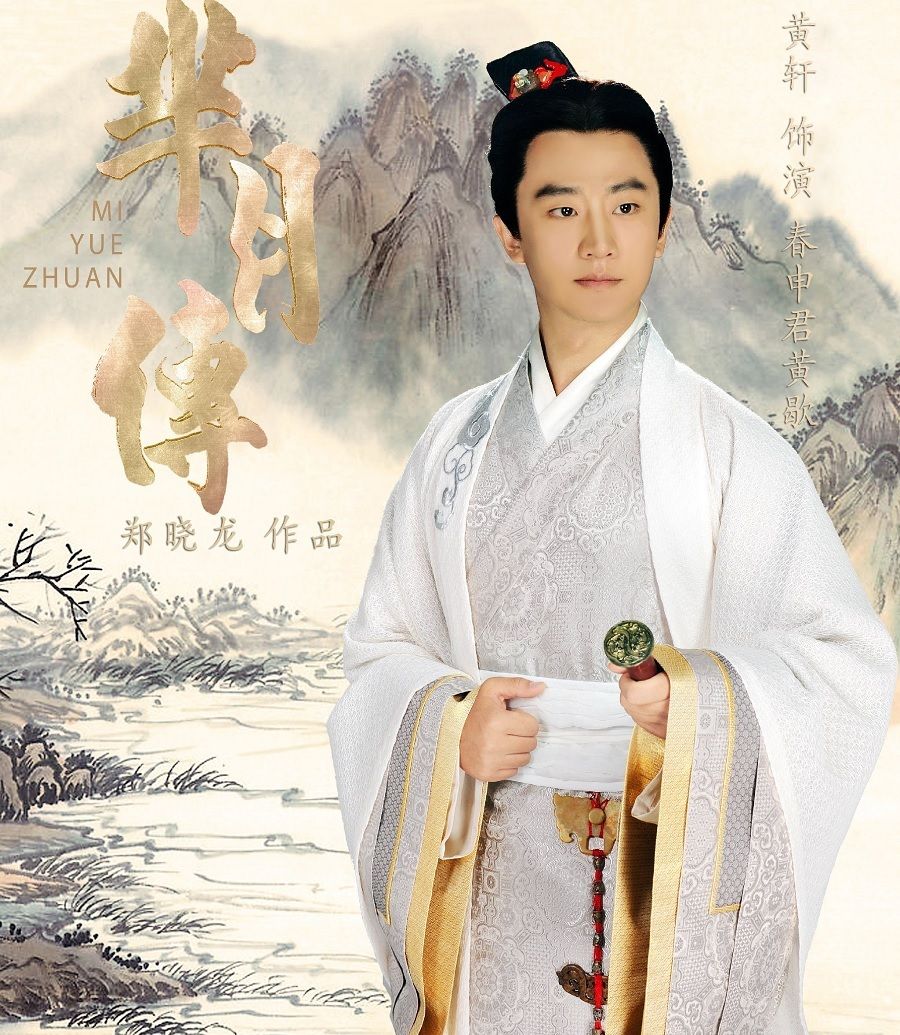 Ma Su as a petty character. Always scheming to break the bond between the sisters.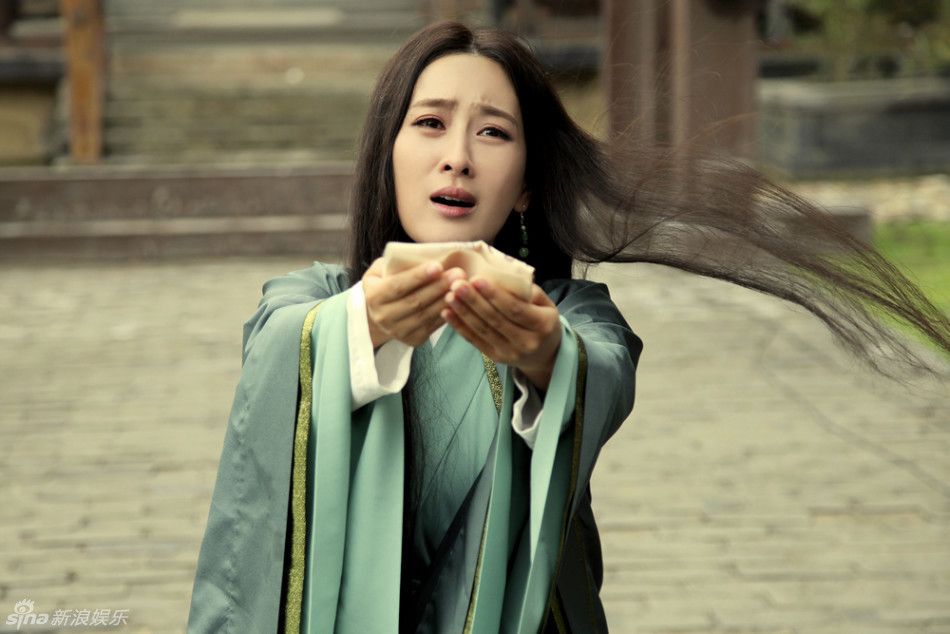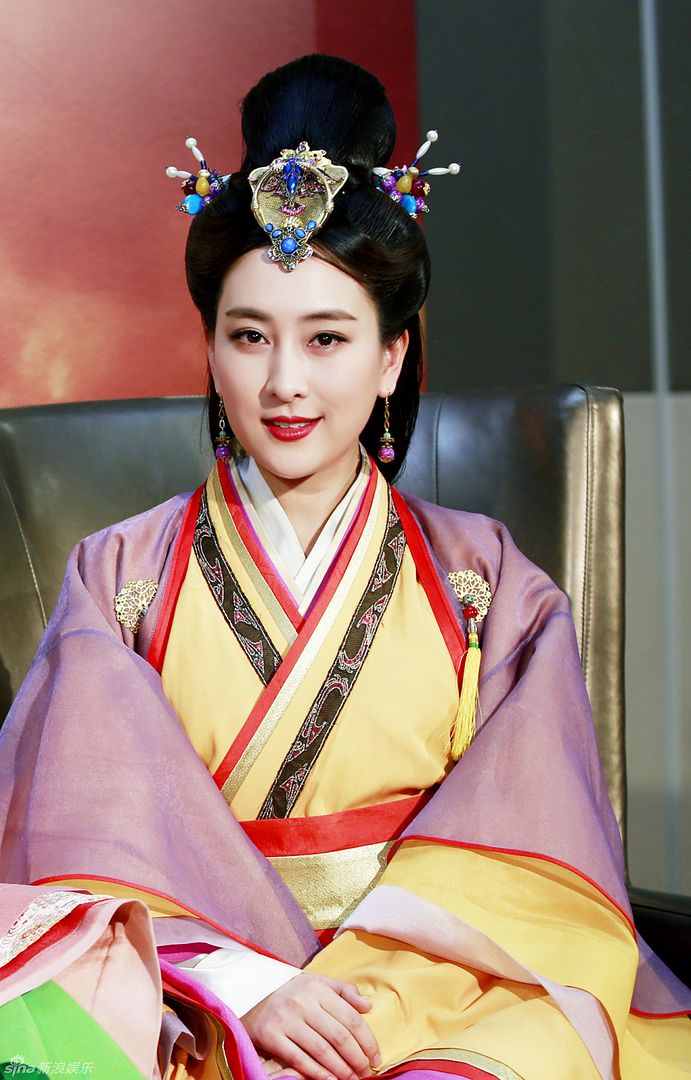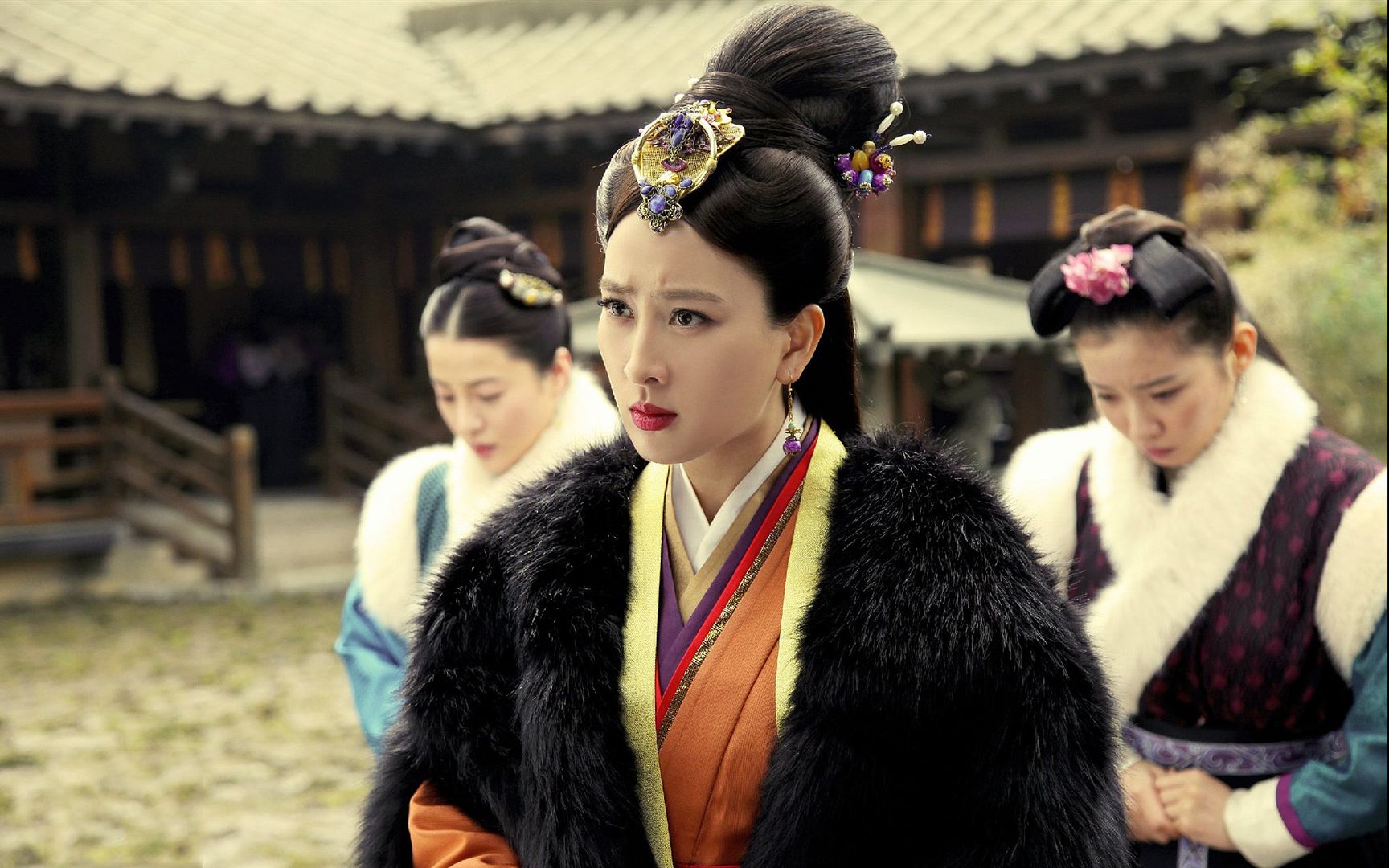 Jiang Xin as Concubine Ju.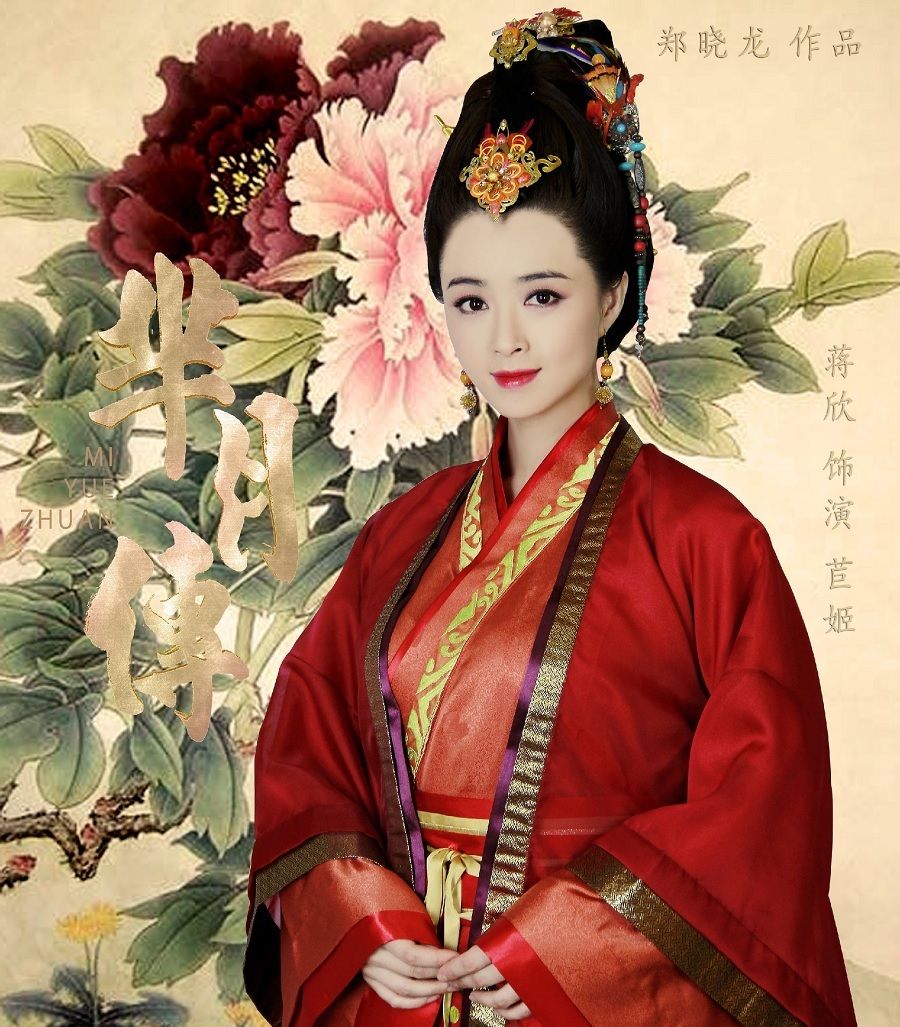 Love the blue dress below. She's so tall. XD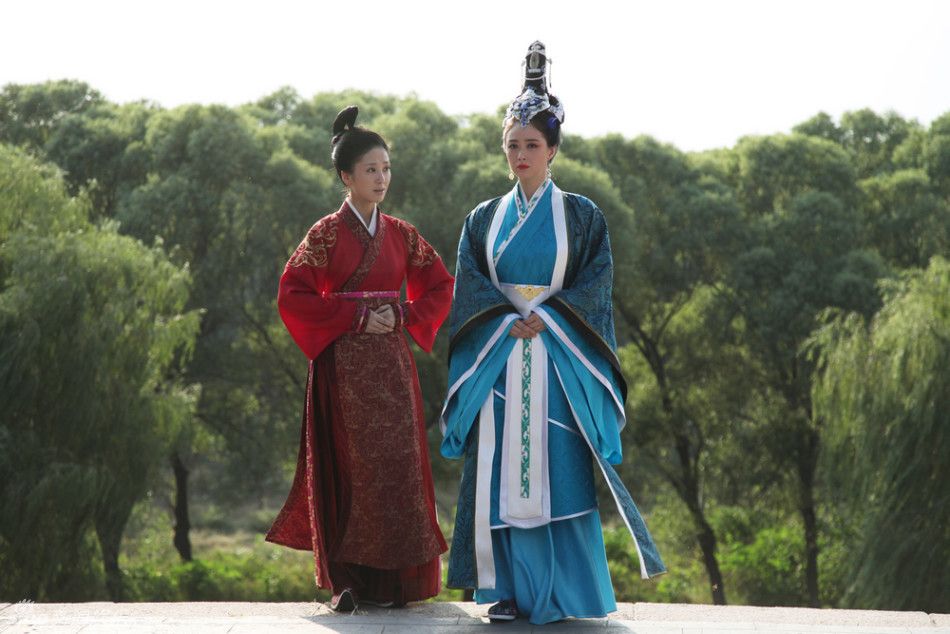 Mi Yue with her boy man from the tribe, played by Gao Yun Xiang. She enlists his help to return to Qin and become the Empress Dowager. Hmm, then what happens to our man here? She ditches him afterwards?!!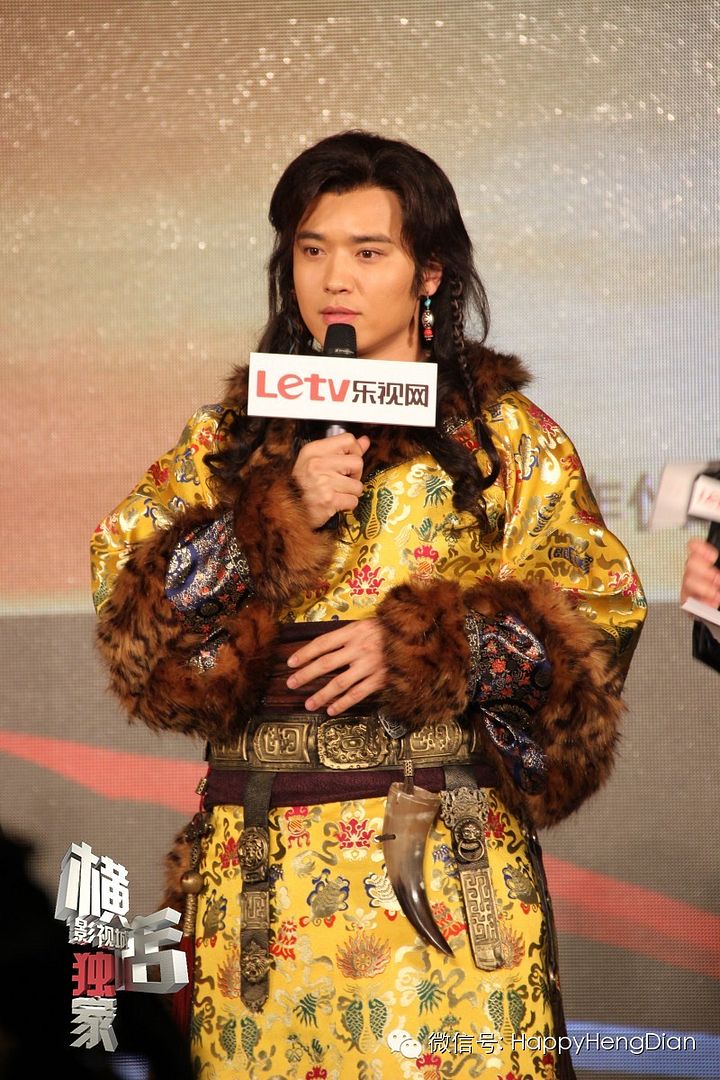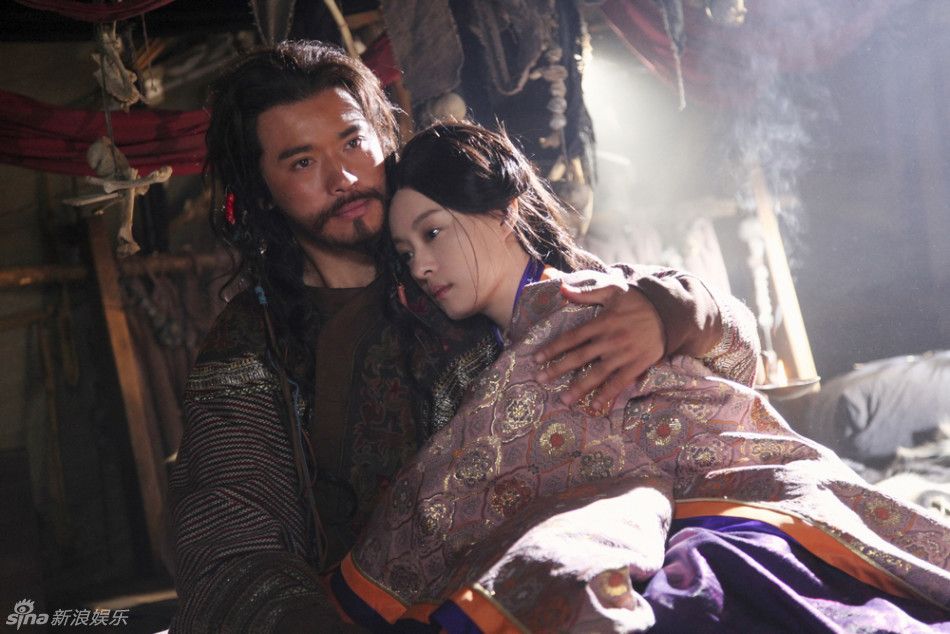 Finally, Zhu Yi Long as Mi Yue's son, Emperor Ying Ji. I find this so funny.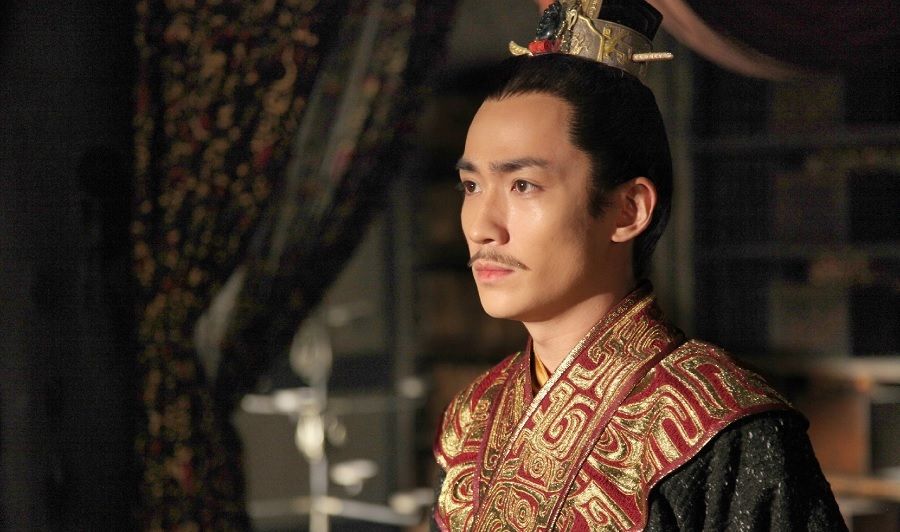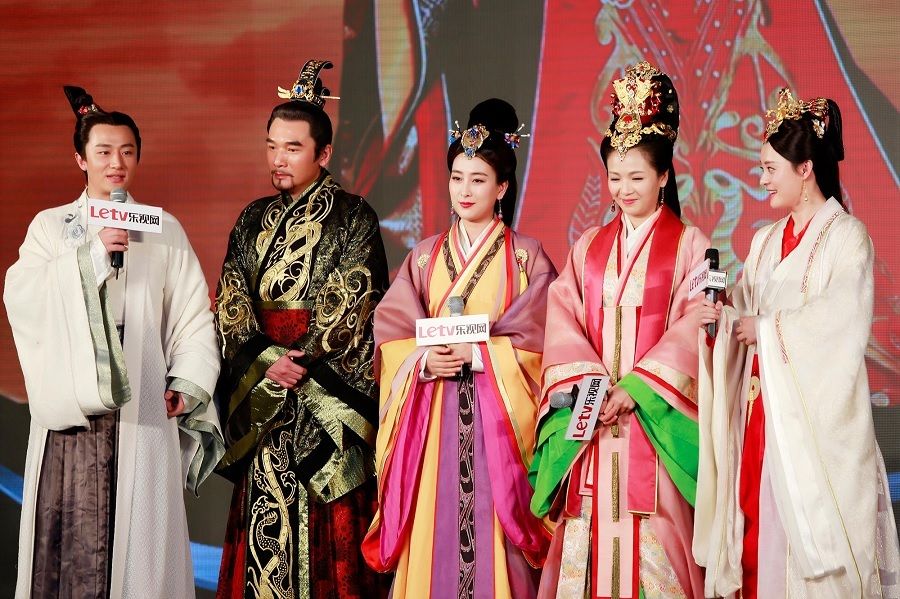 Trailer:
Directed by Zheng Xiao Long (Legend of Zhen Huan) and written by Jiang Sheng Nan (author) and edited by Wang Xiao Ping (Legend of Zhen Huan), The Legend of Mi Yue has a whopping 80 episodes and premieres on November 30th on Beijing TV.
I don't know, I think palace dramas are not my thing anymore, unless they are funny. These are some capable actresses and I do wish they can stretch their acting in these roles.
Source: 01