Since my last recap of episode 2, I haven't gotten a chance to revisit this drama, more so because I want to marathon it later. The main four cast members attended a promotional event yesterday at Sohu and gave out ice-cream and candies to the fans and sohu staff team. They are precious.
From left to right, Ian Wang Yan Lin (as Lord Gu), Sebrina Chen Yao (undead Bride), Gina Jin (as Yue Ya), and Elvis Han (as Wu Xin). Ian looks adorkable with that haircut! They are such a young group of newcomers. Sebrina, the youngest, was born in 1995!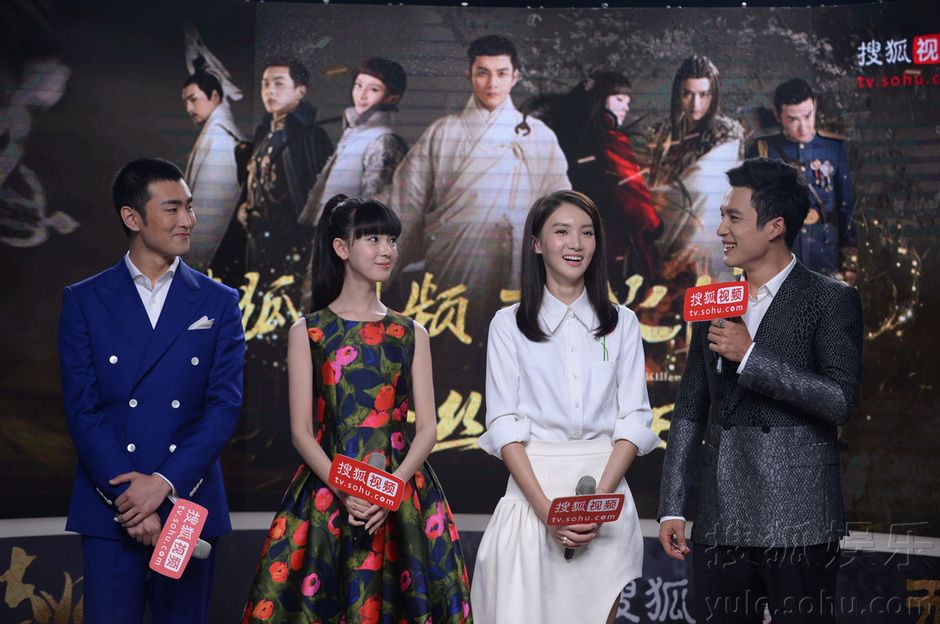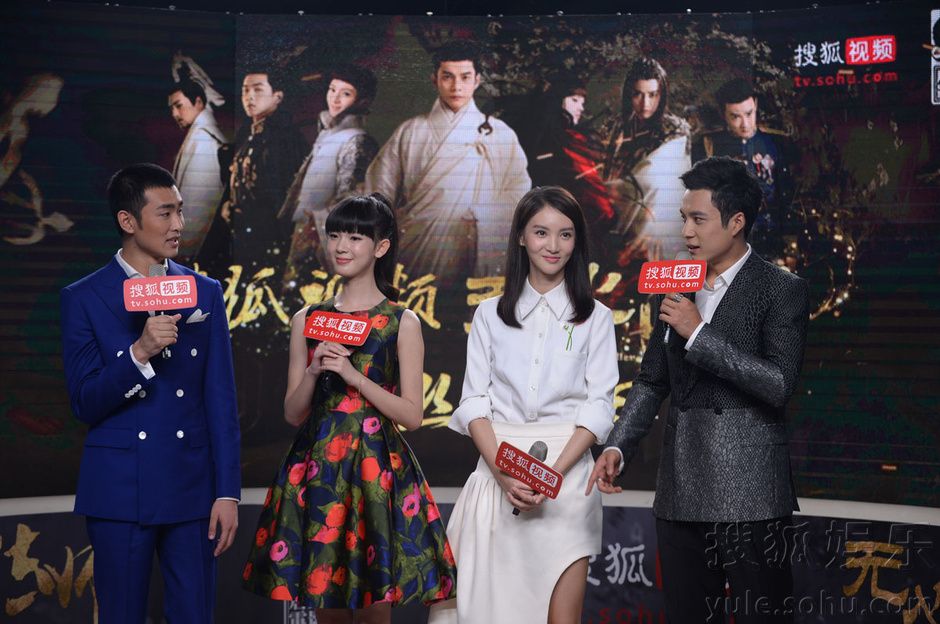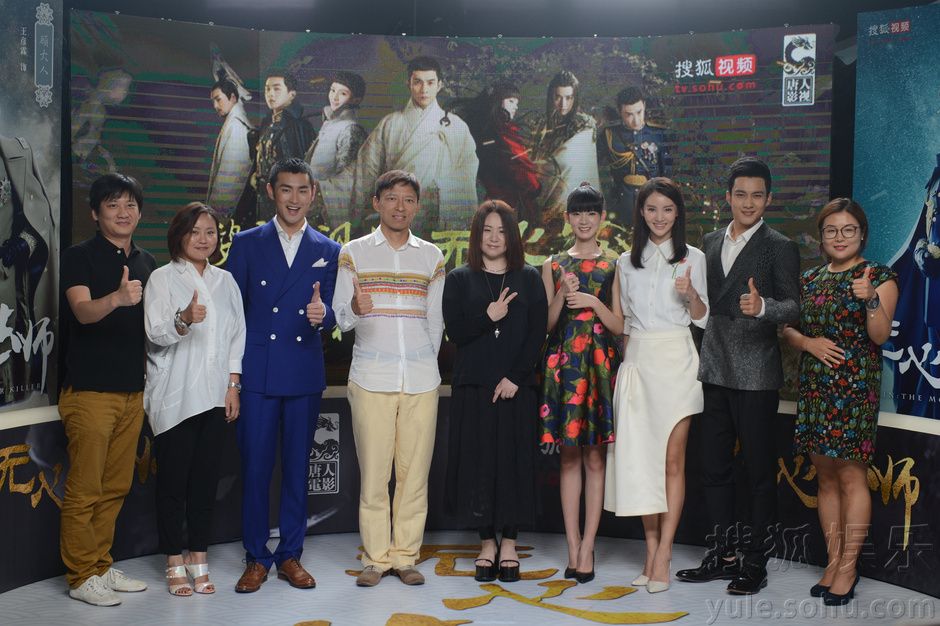 Our main OTP. 😀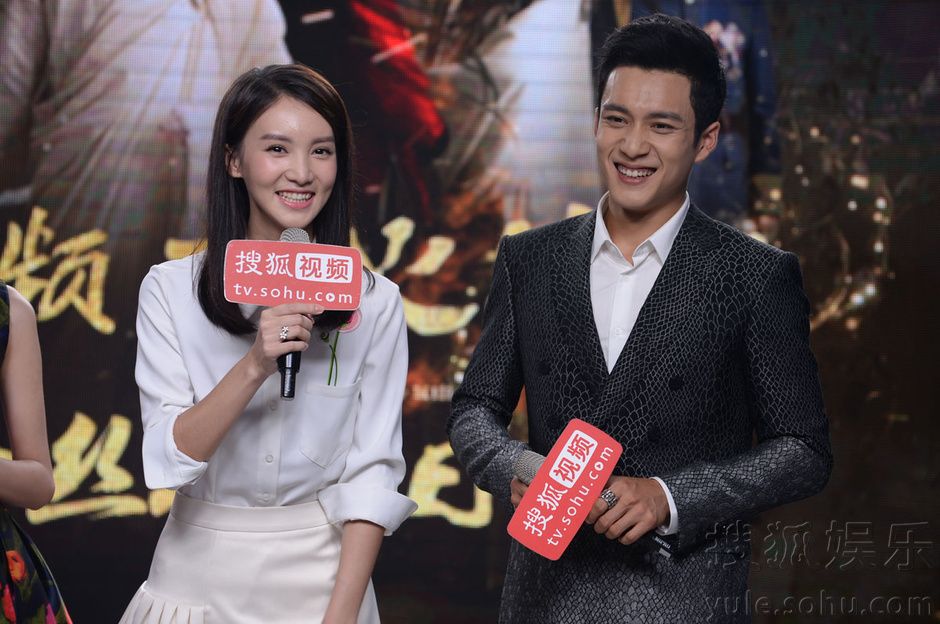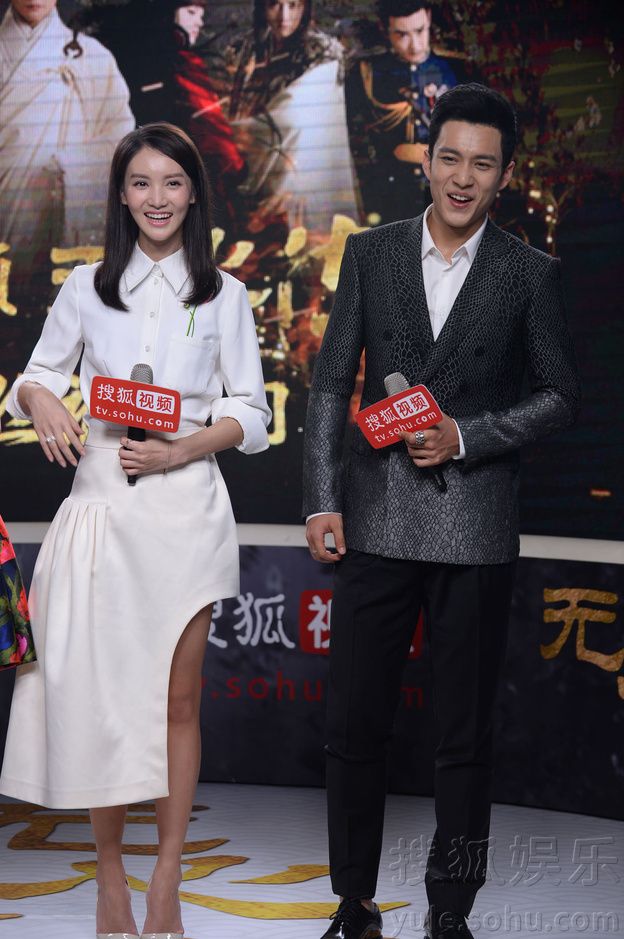 Gina looks like a ghost where Sebrina is supposed to be the undead bride in the drama. Lol.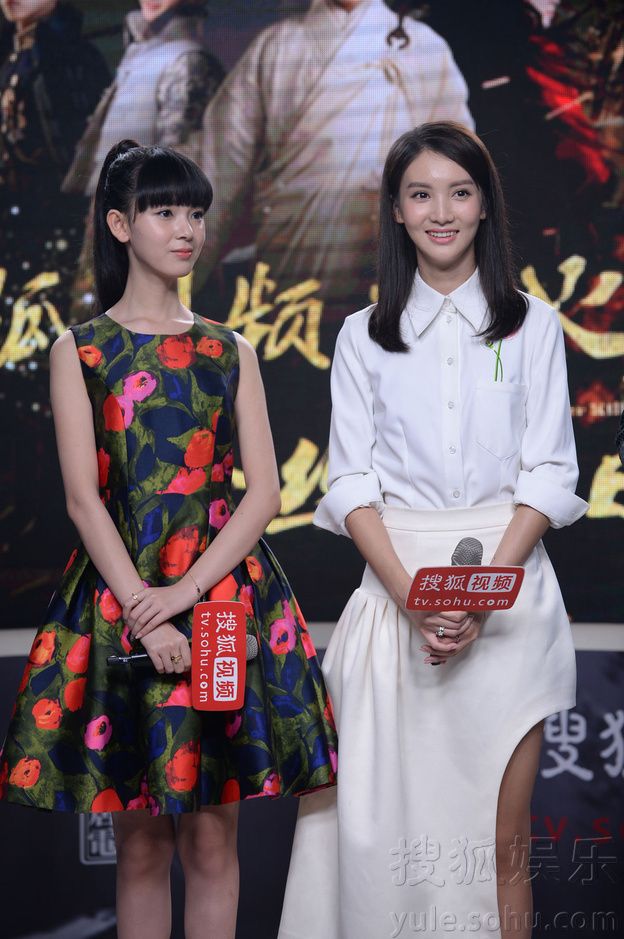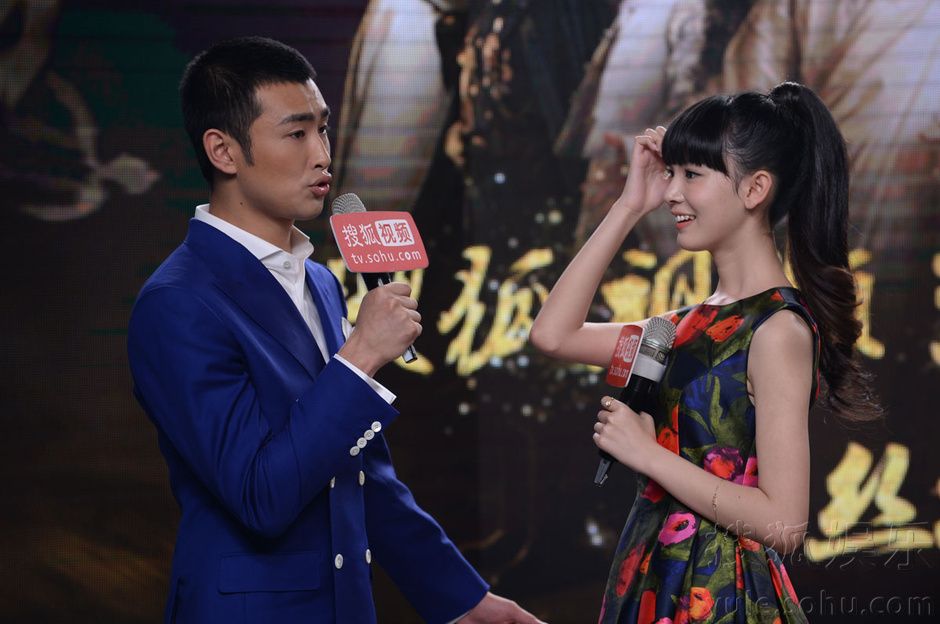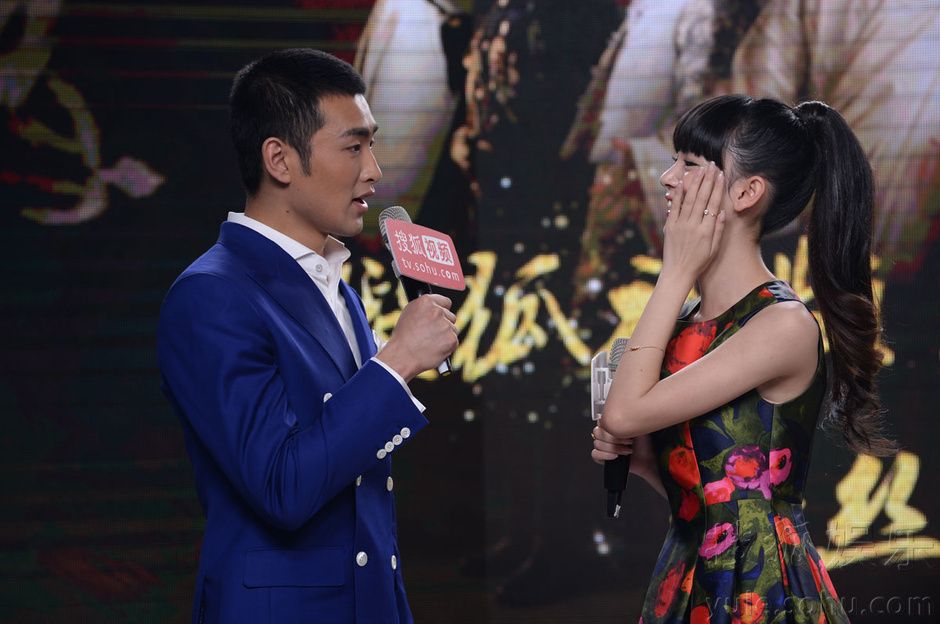 She's so skinny…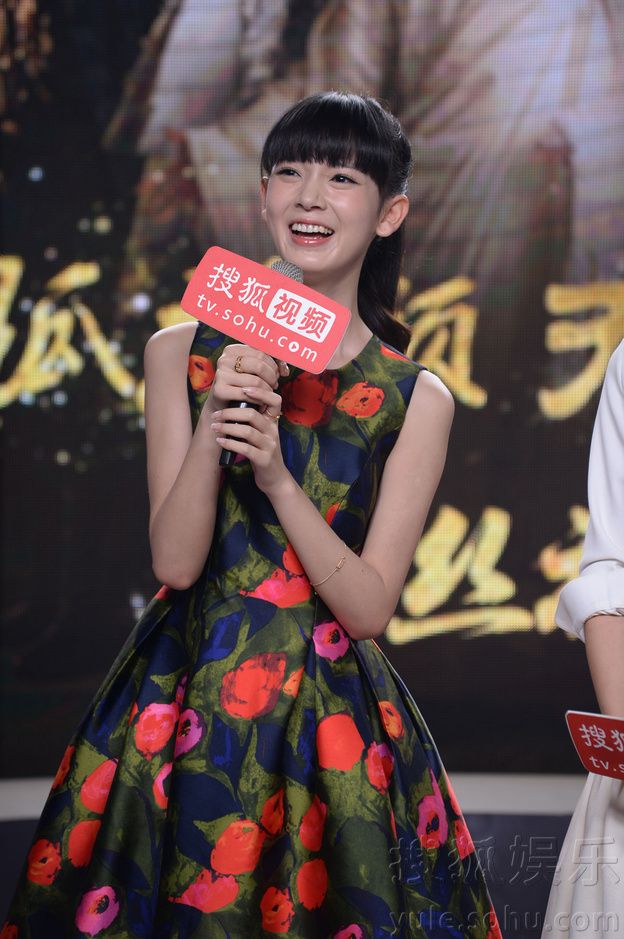 The boys reenacting a scene from the drama where Yue Ya runs half-clothed to the door and into Wu Xin's arms. He smiles as he realizes he's touching her skin. LOL.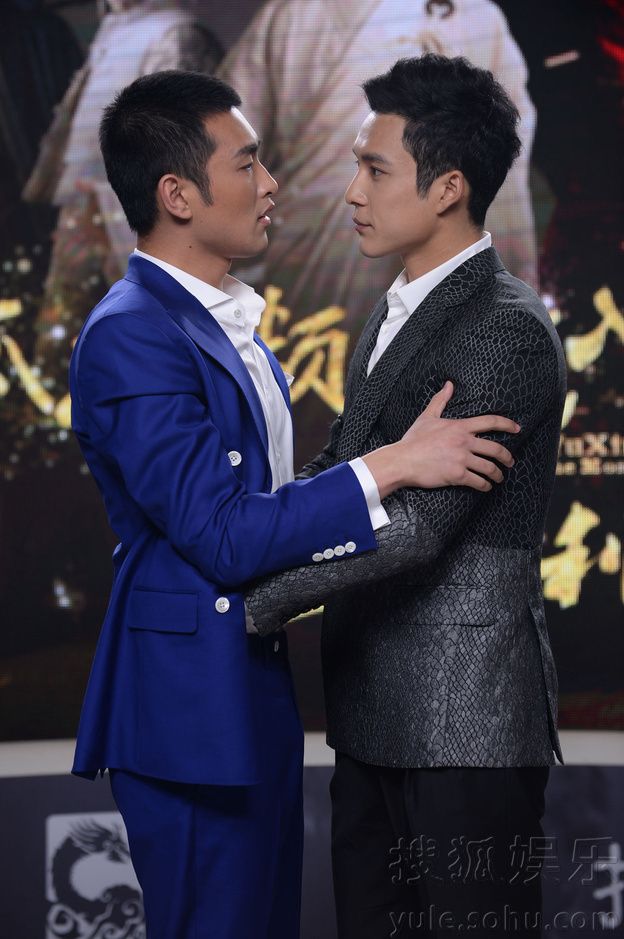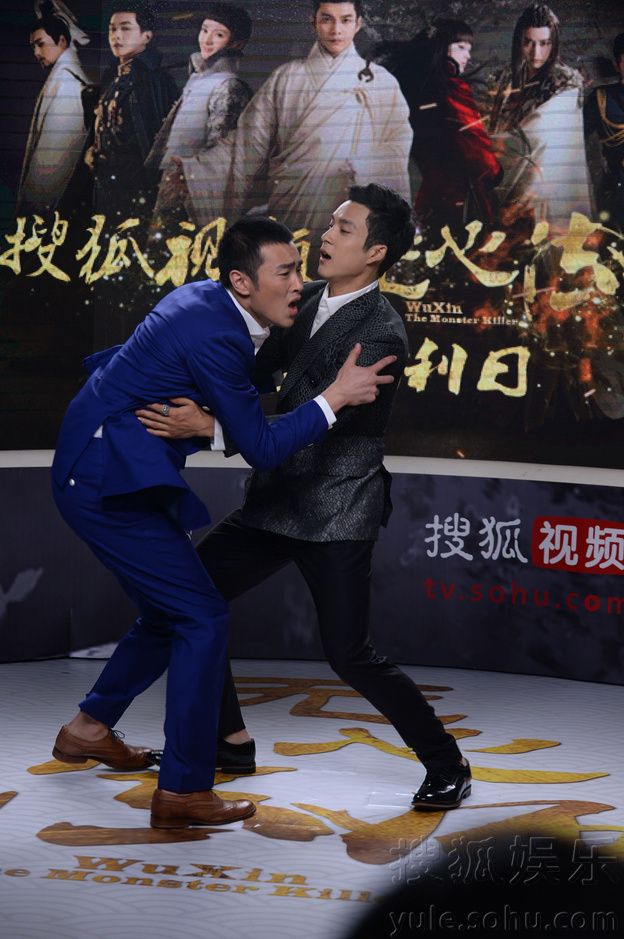 Lord Gu wants a piece of that chest. =P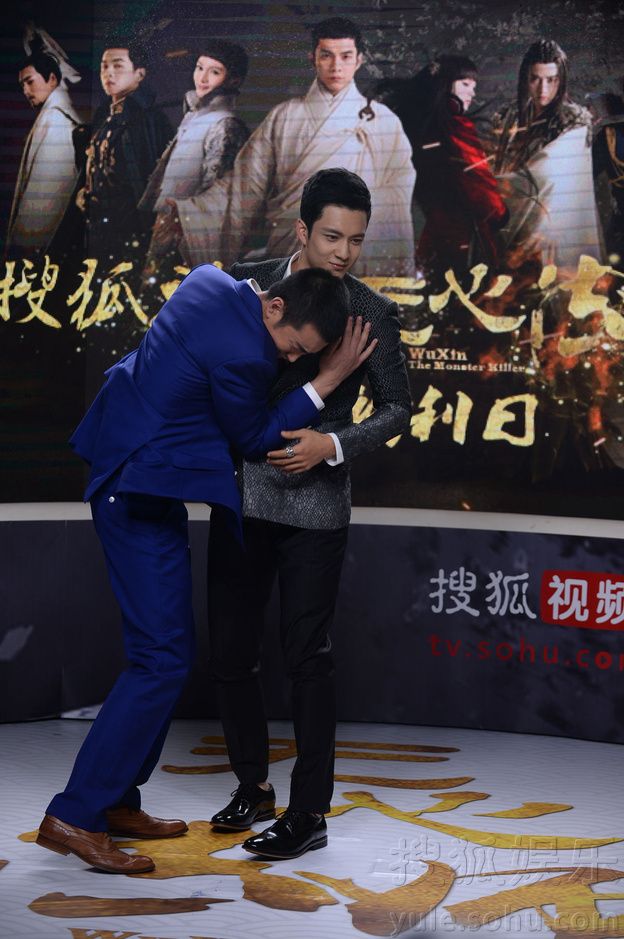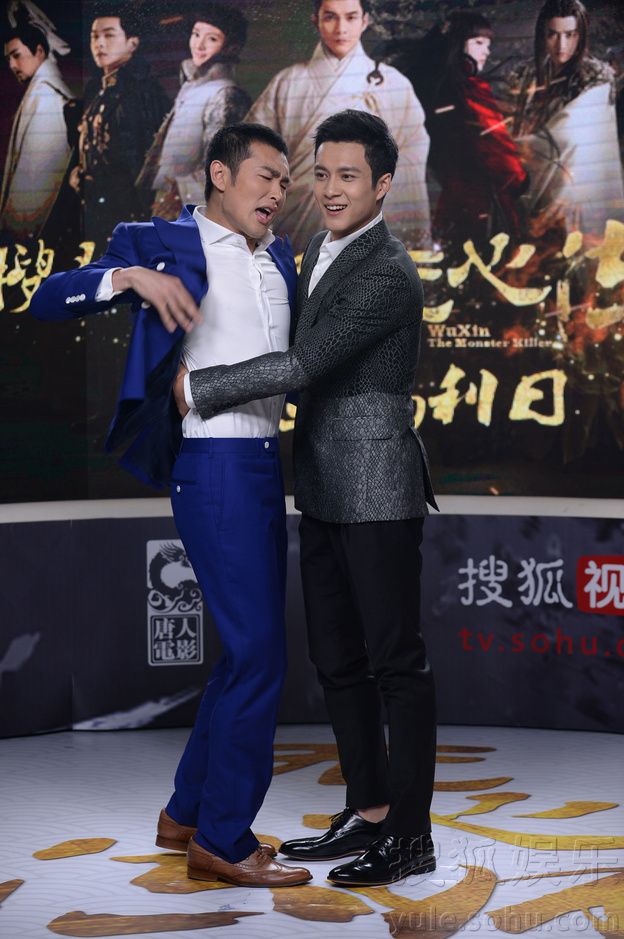 This part is funny too because it's usually Lord Gu who jumps onto Wu Xin in the drama. =P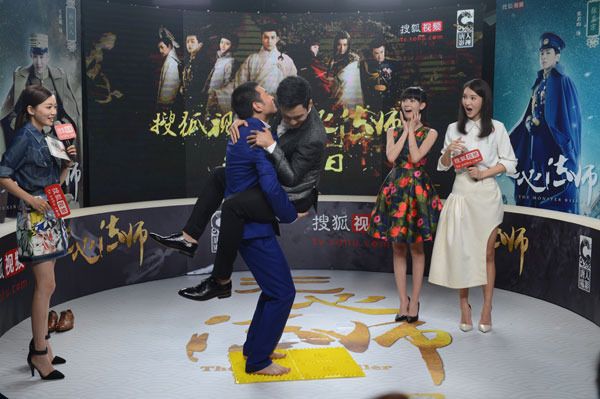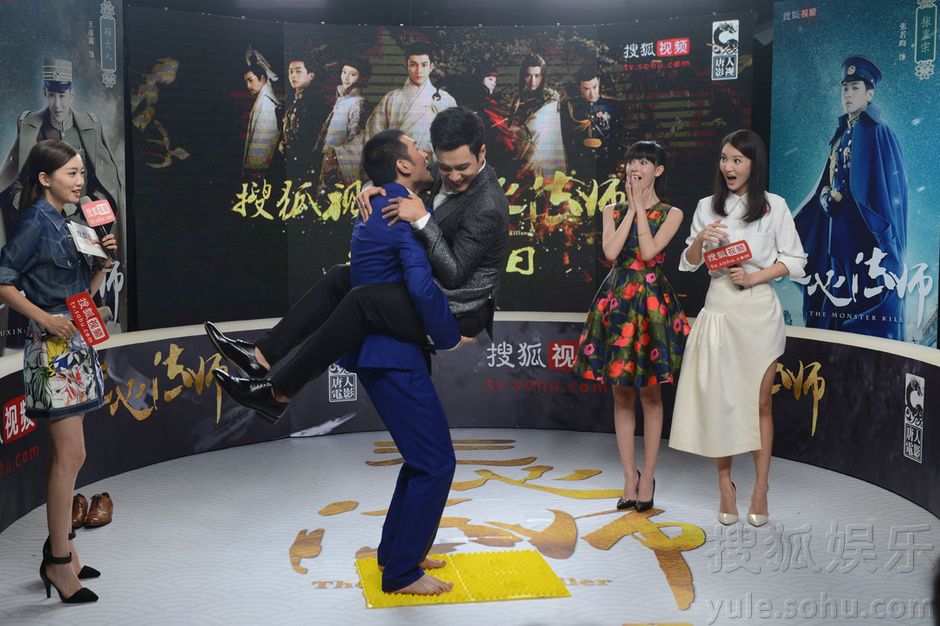 Someone's enjoying this a little bit too much. HEHEHE.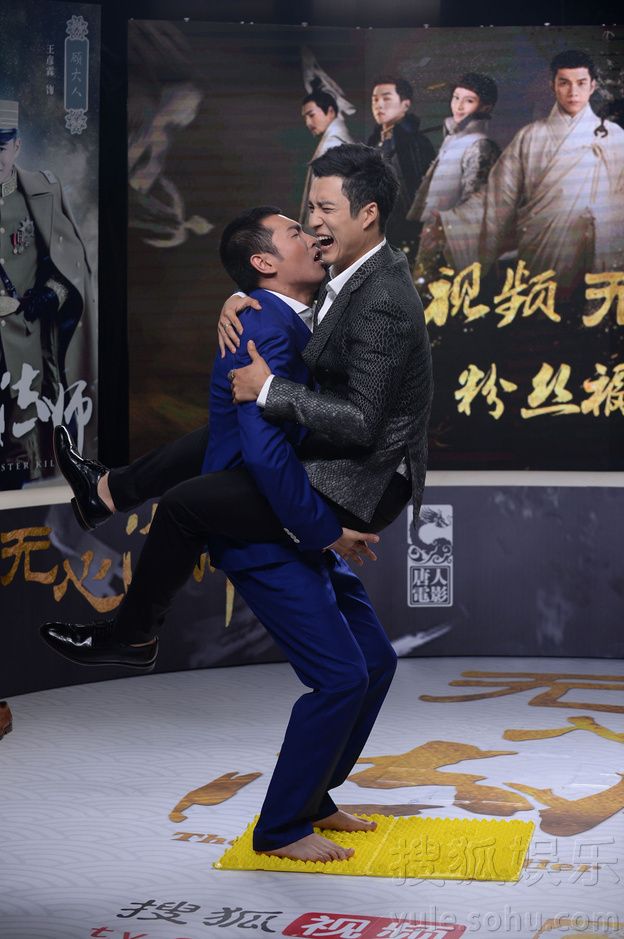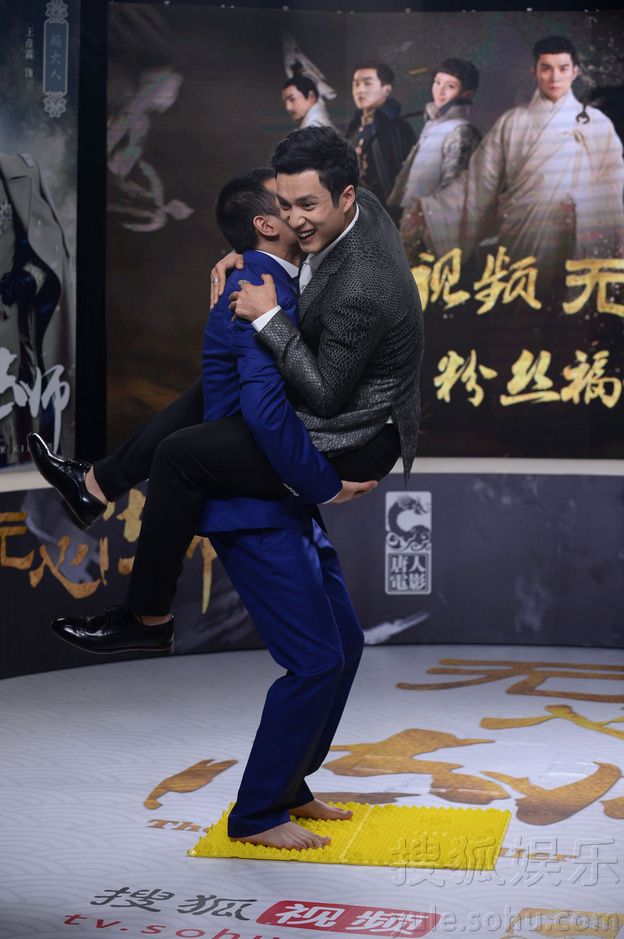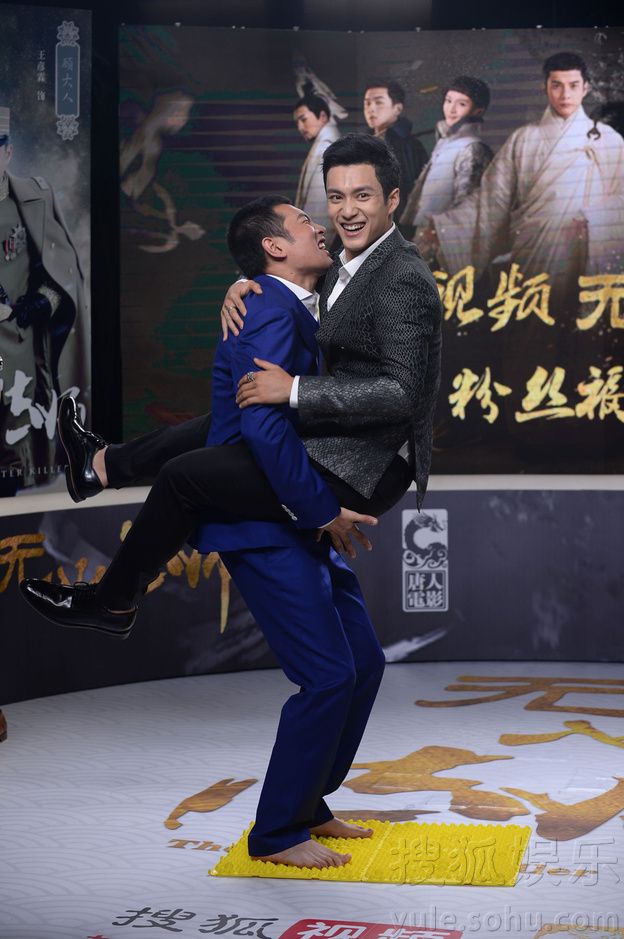 Game time! The famous pocky game!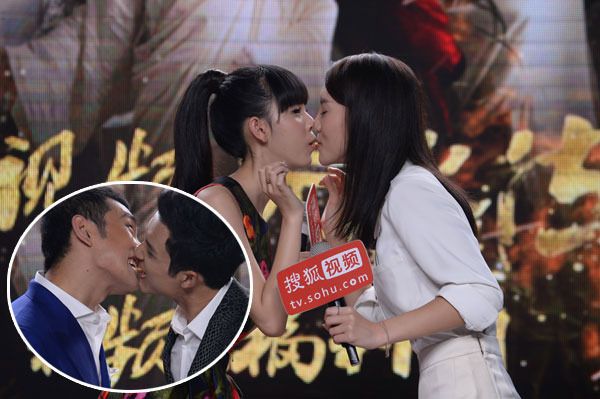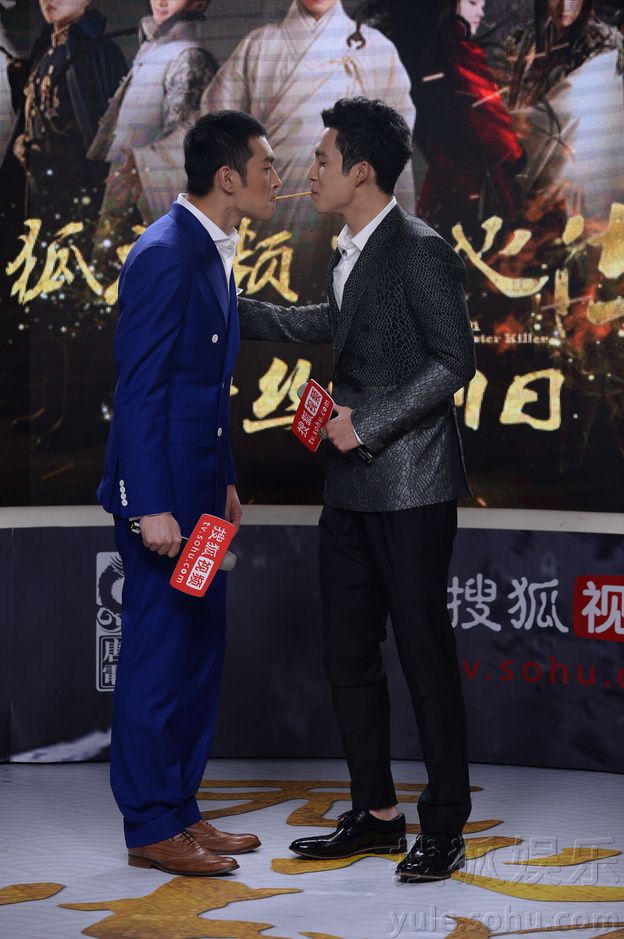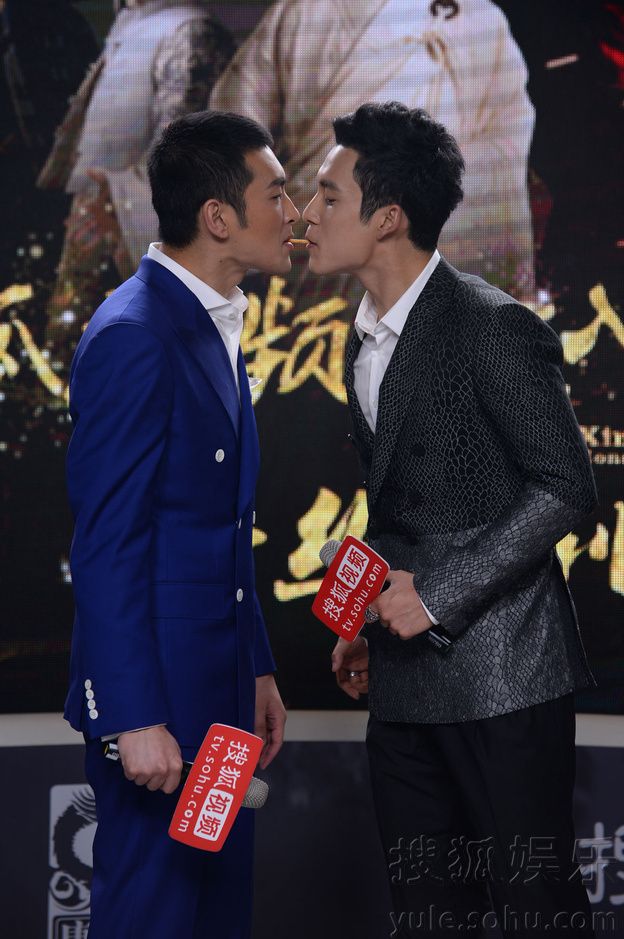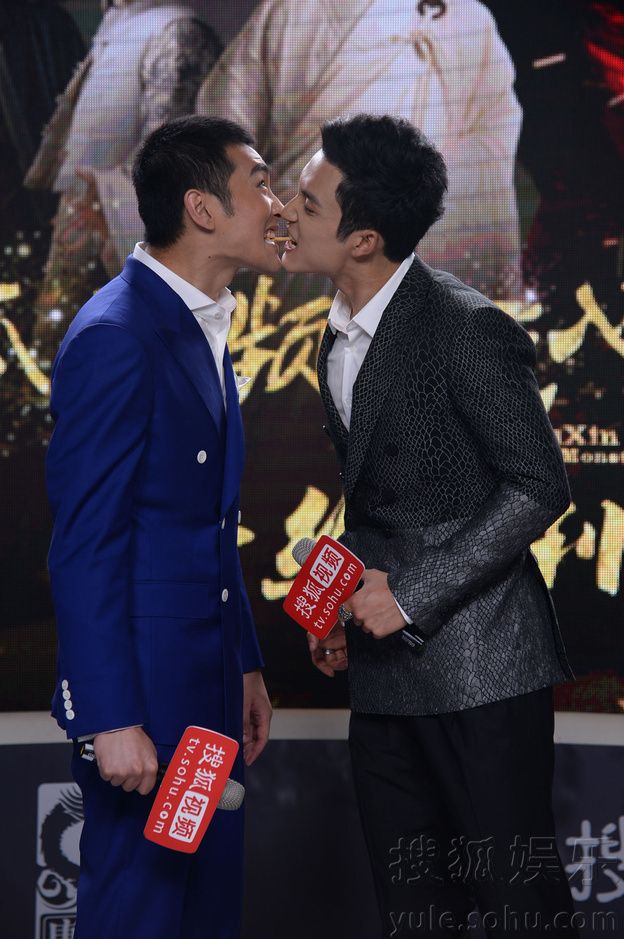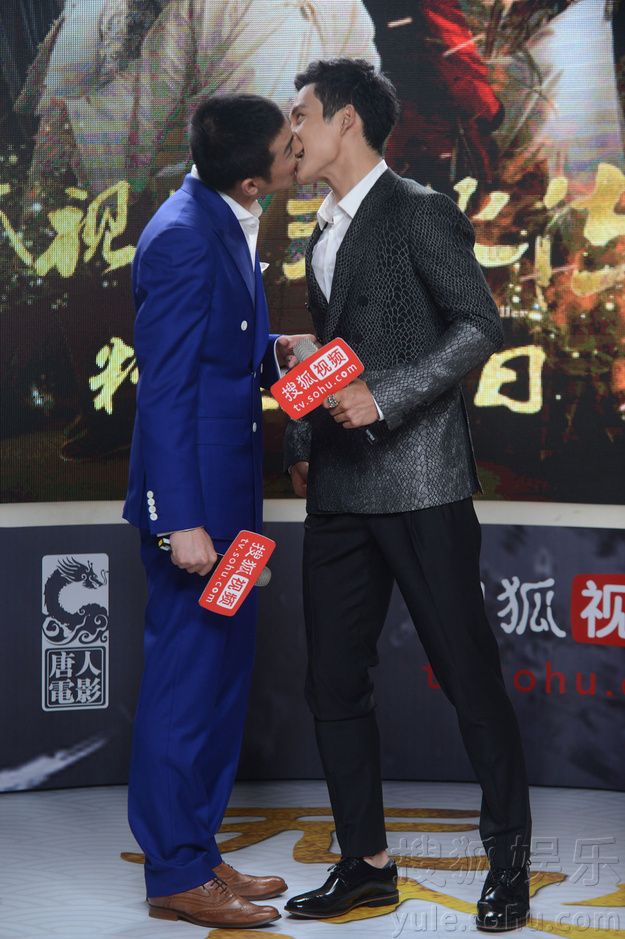 Ian wanted Elvis to make the pocky shorterrrrr after he left about an inch behind. hehe.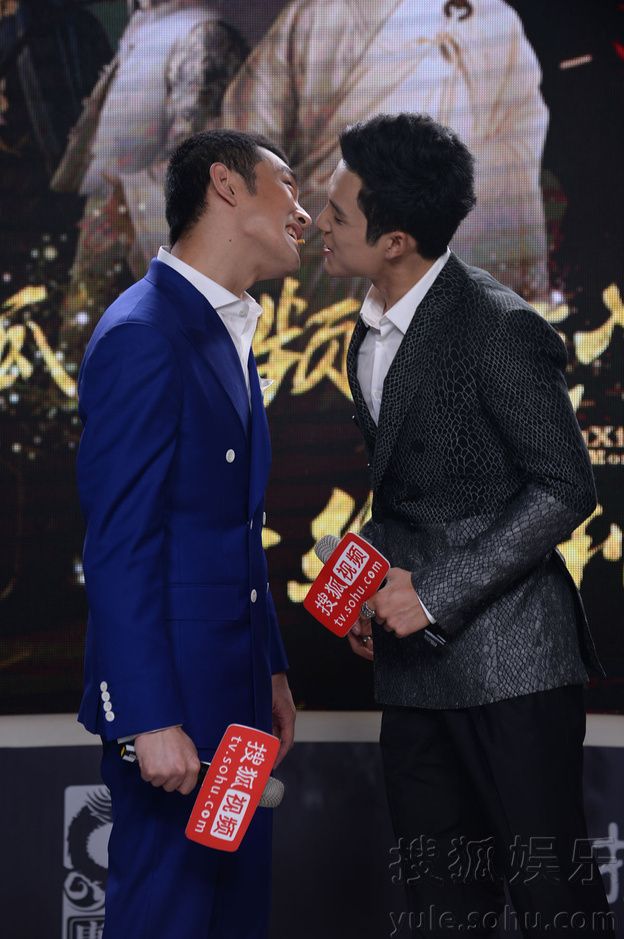 The girls' turn. How come they didn't do the couple's pocky game!!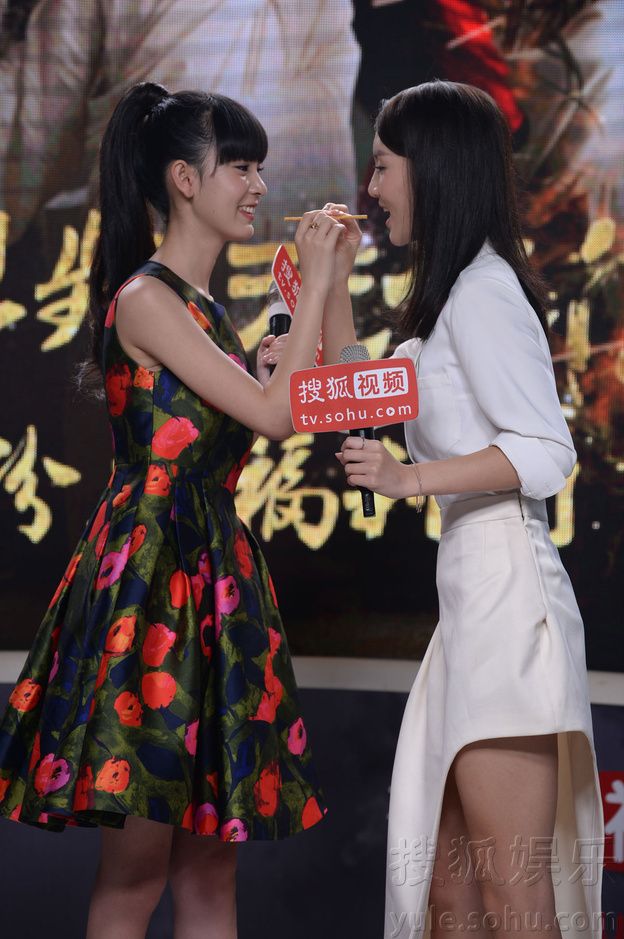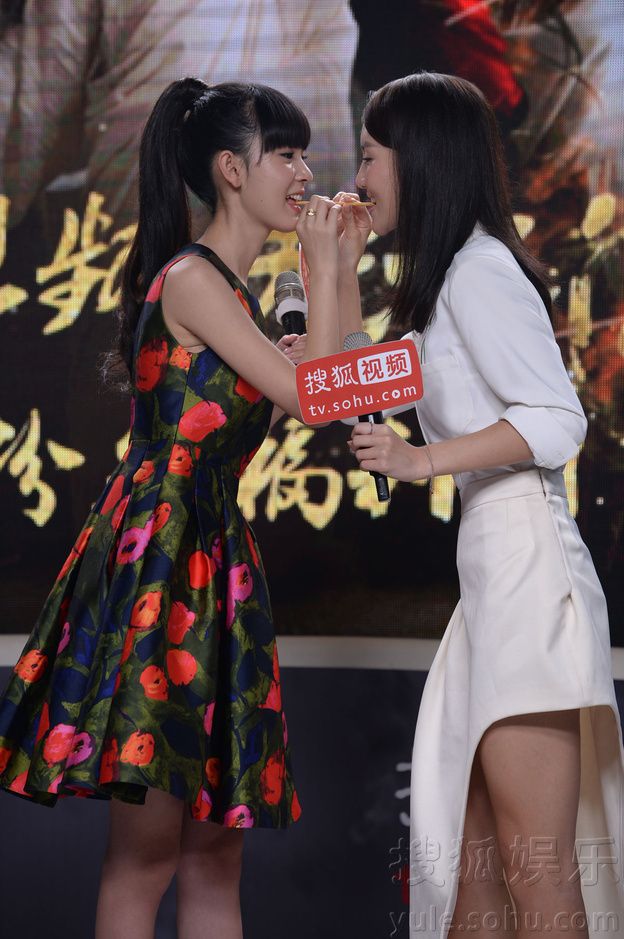 Squished noses!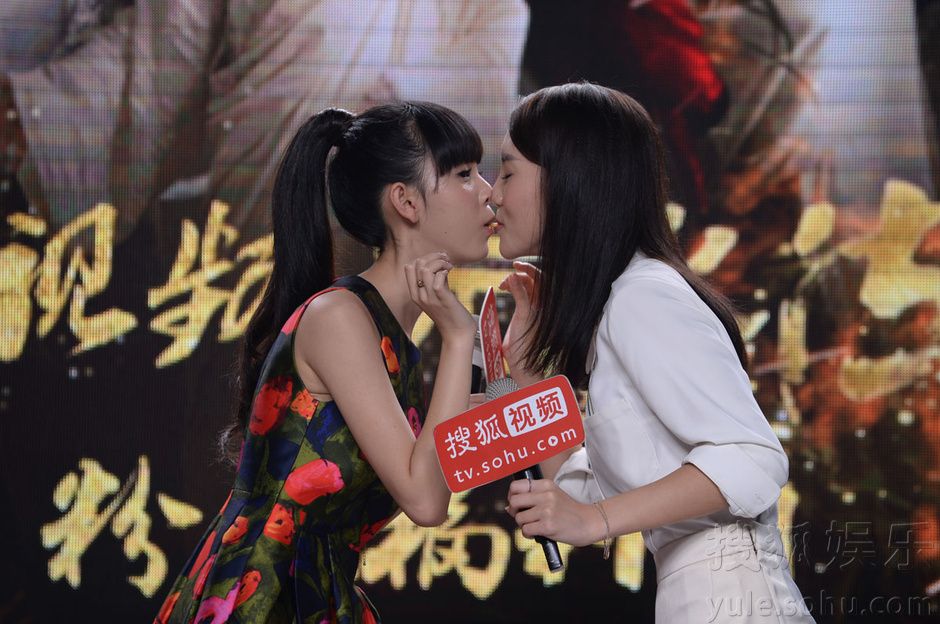 Clips from the event:
Source: 01