Wow, what a fanboy-driven show! Heck, I'm a girl and I definitely have a crush on almost all the invited ladies. Up Idol (or Idol Is Coming), is a new reality show produced by HunanTV with ten beautiful actresses of their respected era traveling to different areas, one of them being Mongolia. Just when we complained we don't have enough sisterhood displayed onscreen, here is a golden chance for creating those precious bonds that might just last a life time. I'm not sure what it is about because the baidu page is pretty unhelpful. But the core of the show is dividing them into two teams and competing them in various games and competitions. The show begins airing on July 25th. There will be male guests in certain episodes and some of the leaked news include Li Yi Feng, TFboys, Kris Wu, EXO, and Lu Han.
Who are the ten actresses? Click to find out! 😀
Let's go by seniority! First up, and I can't believe they managed to snatch her is Miss Brigitte Lin, starring in over 100 movies, including Royal Tramp, Peking Opera Blues, and The Bride with White Hair.
I'm not fond of this milk dress on them…
Born in 1971, we have singer Yang Yu Ying.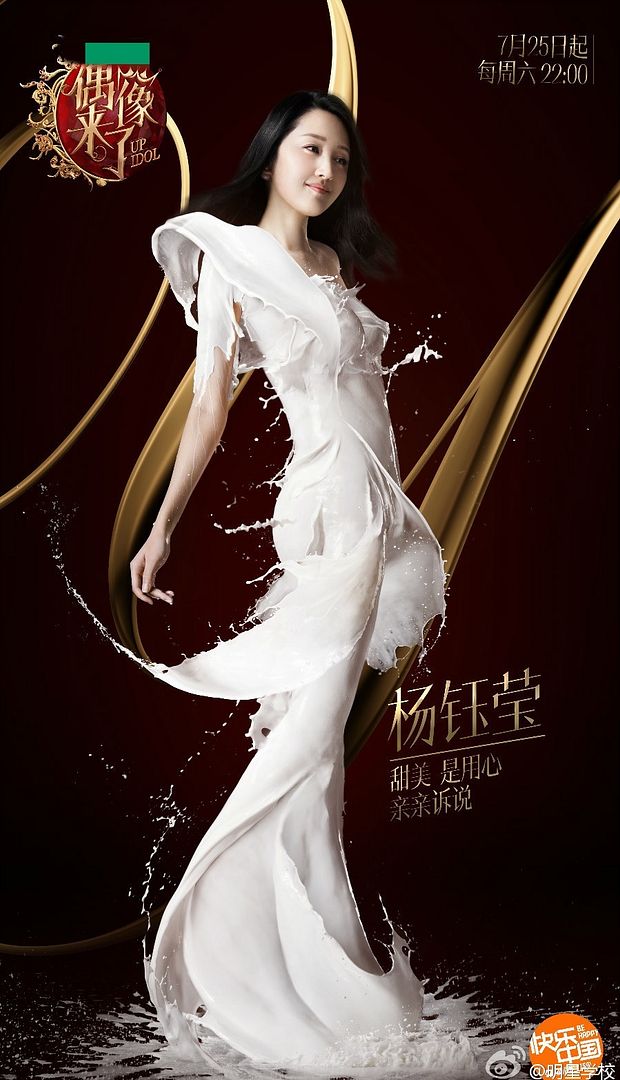 About five months later, actress Athena Chu (The New Shaolin Temple, Legend of the Condor Heroes 1994) entered this world.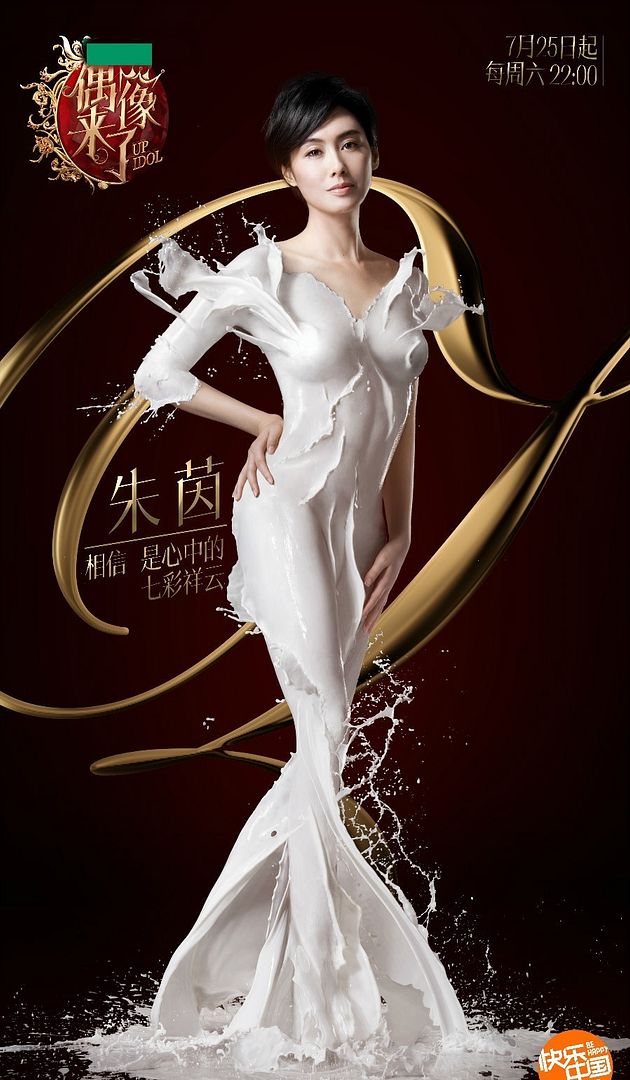 A year younger is actress Ning Jing (Royal Tramp 2008, Legendary Fighter – Yang's Heroine).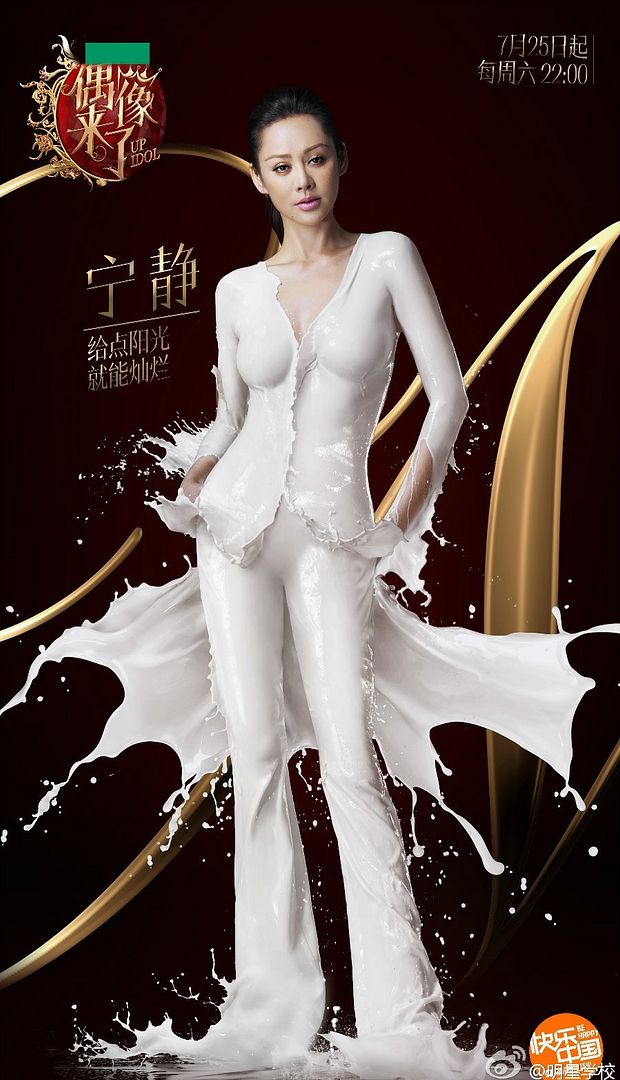 Two years later, we have Miss Ada Choi (Beauty at War, Armed Reaction, Where the Legend Begins). She looks the same as ever. A woman with great skin.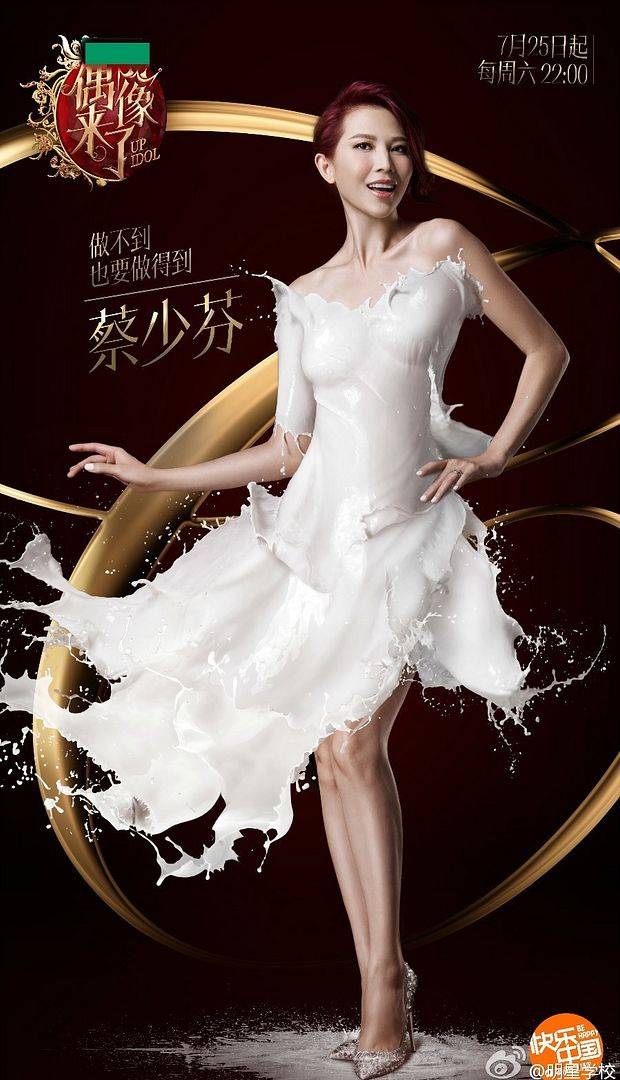 Actress and host of Happy Camp, Xie Na also joins the fun as the bubbly know-it-all sister to the younger ladies. YES. WE NEED YOU.
Second to be born in the 1980s is Zhao Li Ying, the current goddess of her generation with hit dramas like Female Prime Minister, Shan Shan Come to Eat, and the currently top dog in the ratings chart, The Journey of Flower.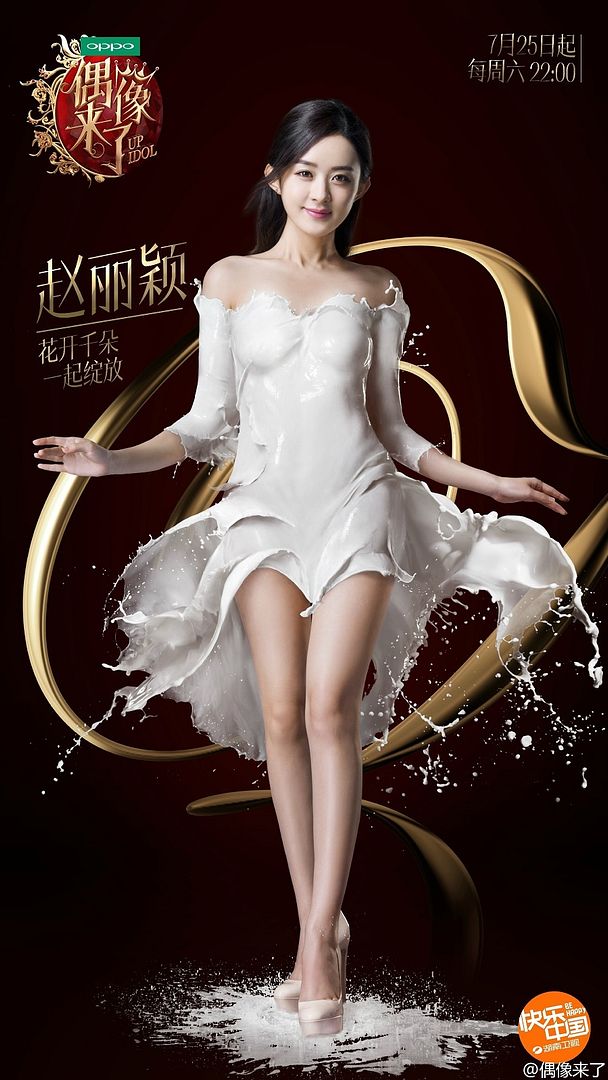 Youthful face Kristy Zhang (Princess of Lan Ling) was born in 1989. Hopefully, her appearance will boost the chances of POLL airing. T_____T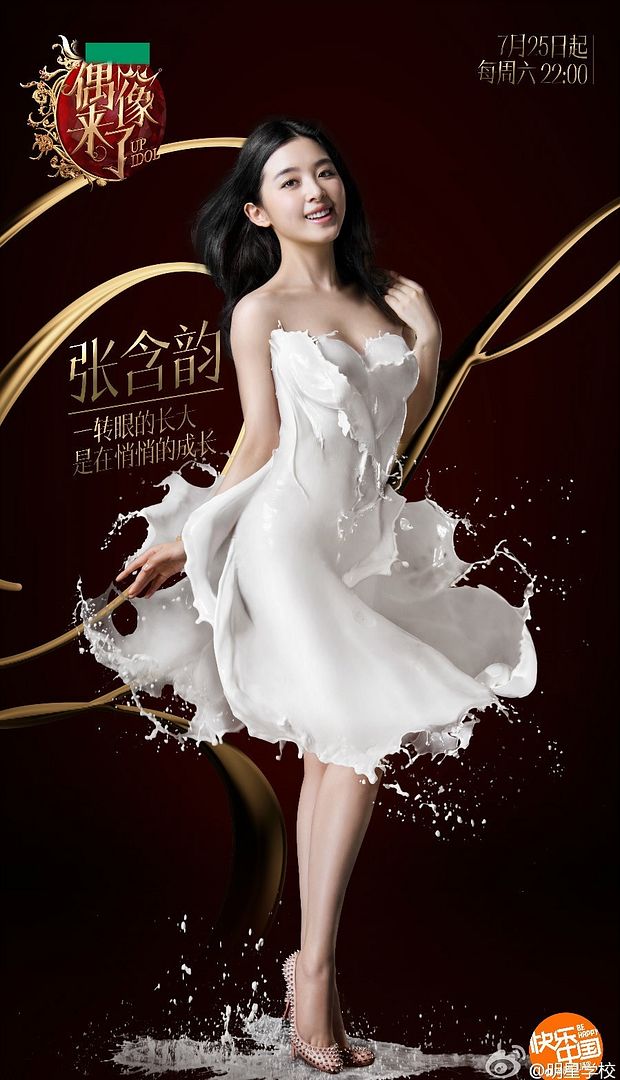 Actress Gulnazar, popular for Xuan Yuan Sword – Rift of the Sky and The Classic of Mountains and Seas with Zhang Han. She's looking fiesty with the sleek short cut! I like it!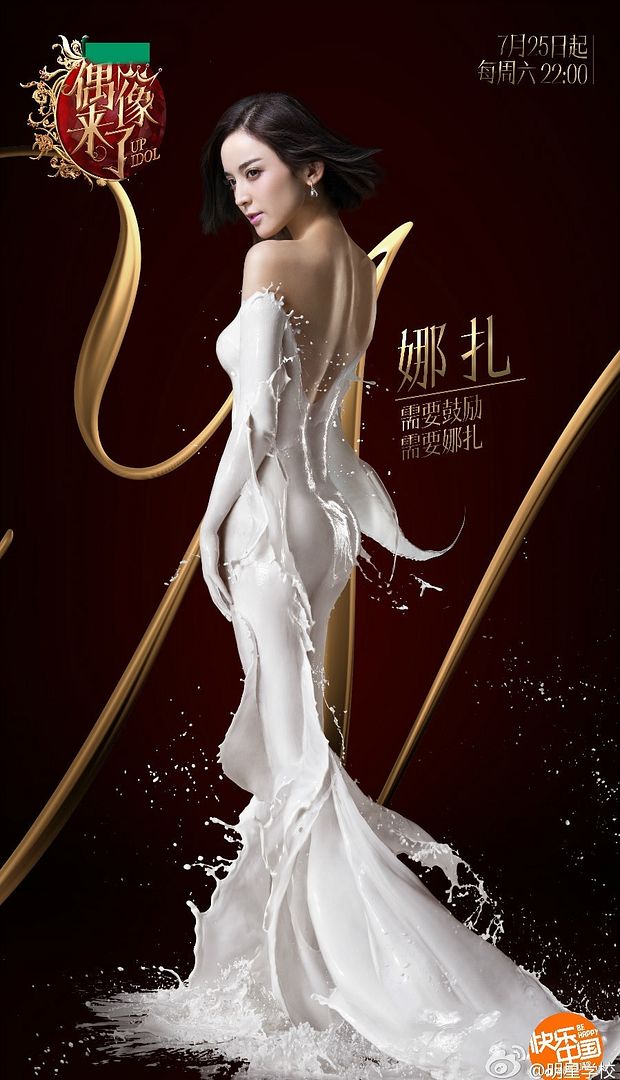 And rounding out the group is the youngest girl – Nana Ou Yang, a cellist prodigy and new face in the acting world. She's in To The Fore with Eddie Peng, Choi Siwon, Wang Luo Dang, and Shawn Dou.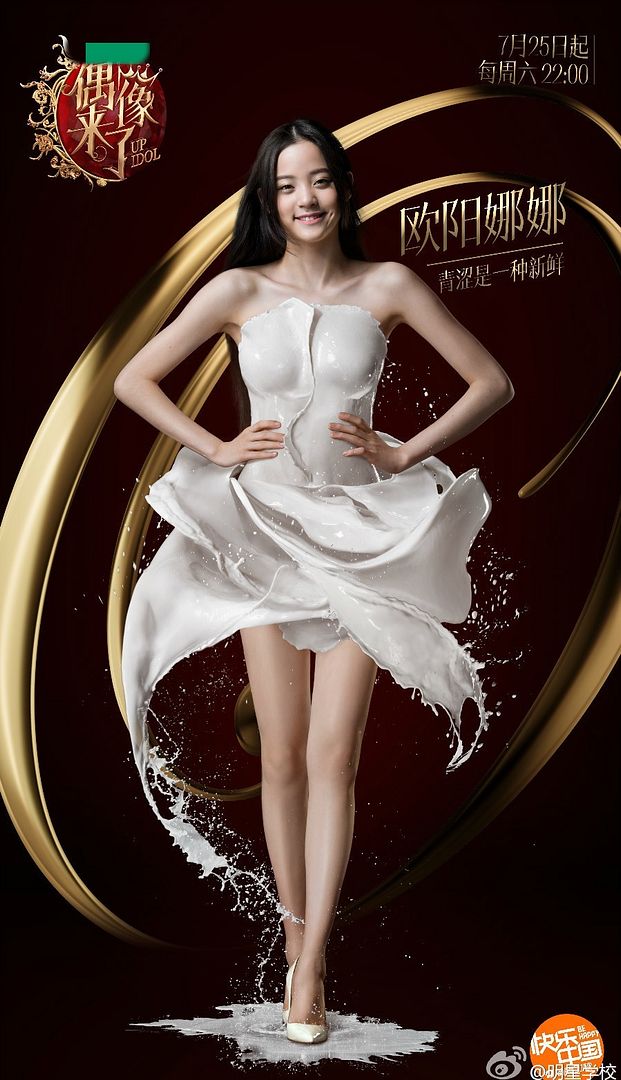 Stills from the show. Baby hanging onto Bri
Oh Lord, you're so cute, Kristy!
This looks so much fun!!
Press Conference held yesterday. I did not know that Gulnazar is that tall! She reigns over the ladies!
Some sexy back from Ada. =D She looks flawless from head to toe.
Hosts of the show: He Jiong and Wang Han.
Teasers:
Each of them has a short teaser so I just combined it all together.
Source: 01 // Weibo