The title alone is a mouthful. Fans' wishes came true after all. The majority wanted to pair Liu Yi Fei with Li Yi Feng, so let's see if that comes through as well because we all know his schedule is pretty packed. Three Lives Three Worlds, Ten Miles of Peach Blossoms is a fantasy novel written by Tangqi Gongzi. Like I have stated before, they are planning a movie AND drama version of the novel and Liu Yi Fei is signed with the movie version. She'll play Bai Qian Qian, a high goddess and monarch of a Heavenly Kingdom. She's sent down to the mortal realm as part of her training and meets the male lead, Ye Hua. Their love ends tragically and she meets him again as her goddess self (oh the pun….) with her past memories erased as she requested. He's actually the Crown Prince and is 90,000 years younger than her. Talk about robbing the cradle! Lol. Their love story gets a second chance and that's all I understand for now. XD
A quick promo poster!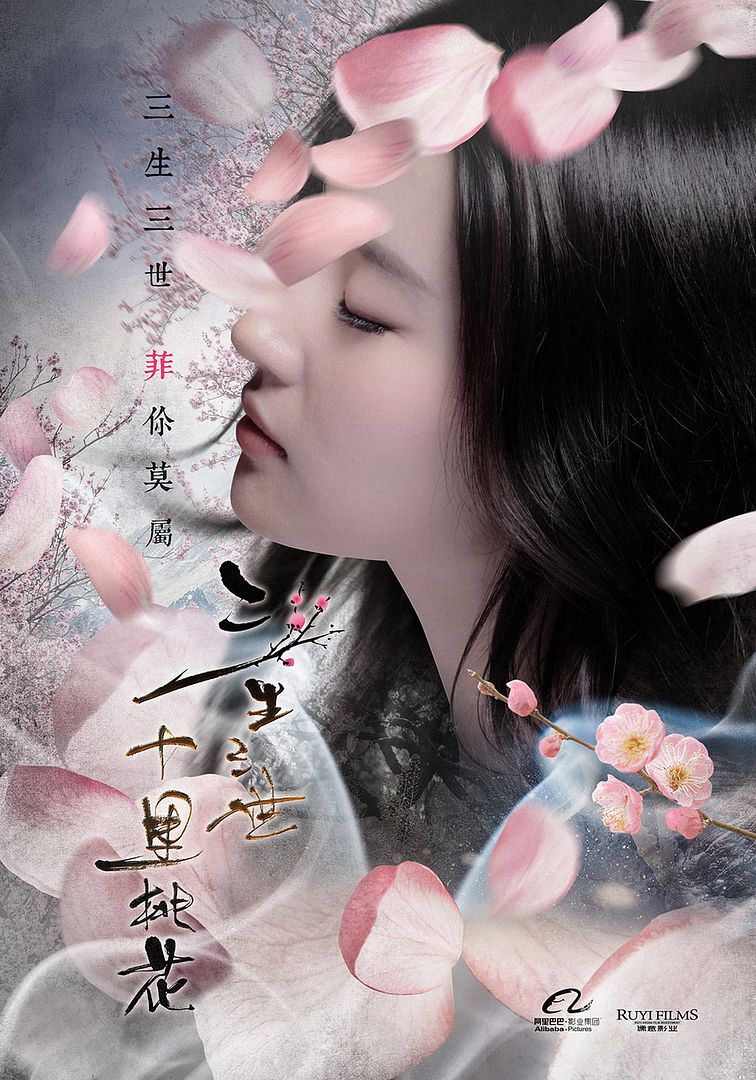 Alibaba Pictures Group is the production company and they are rather new to the game but their first movie, Ferryman, gathered much news because of its leading actor, Tony Leung Chiu Wai, and famed director, Wong Kar Wai (The Grand Master).
Let the hunt begin for the male lead!
Source: 01